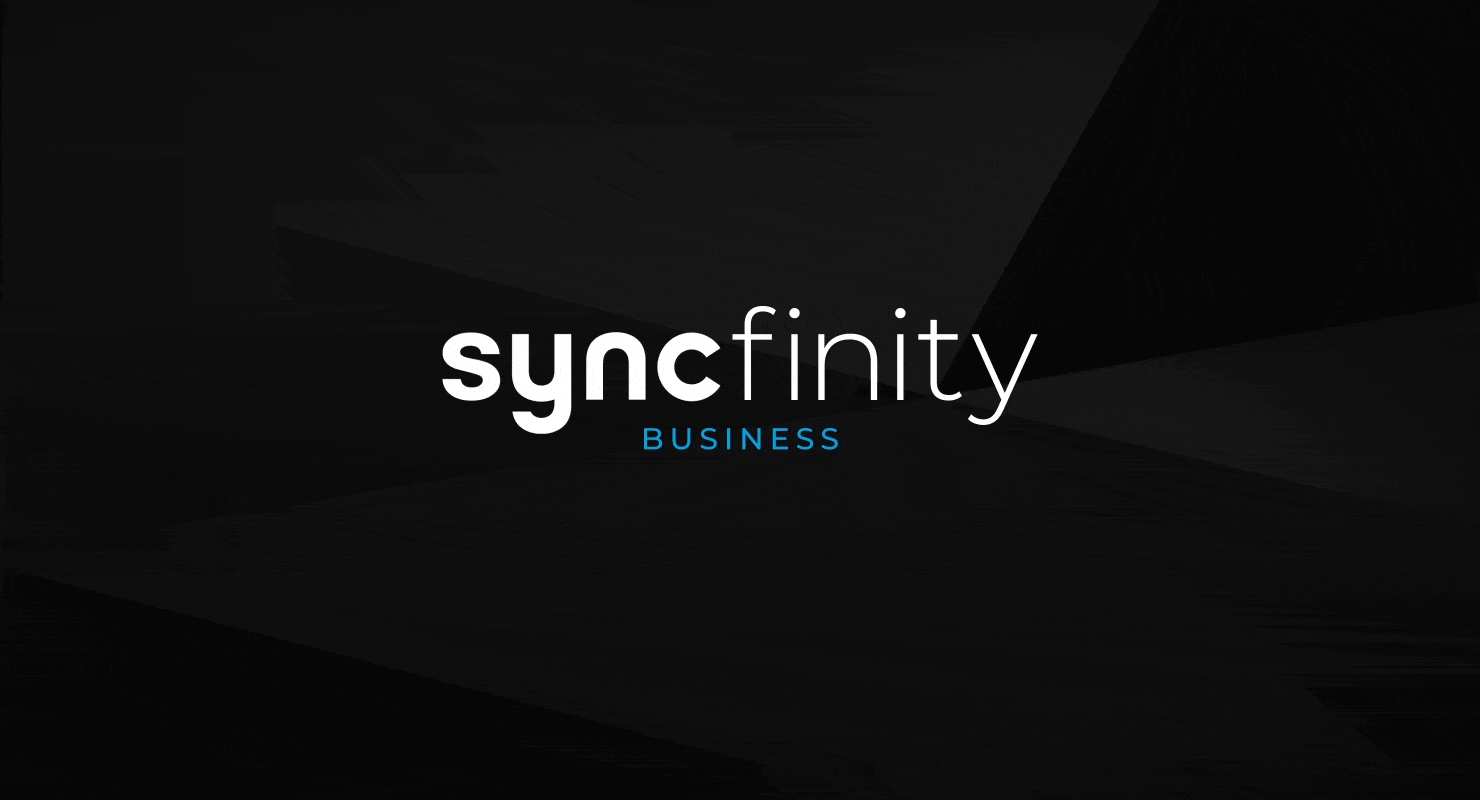 As business professionals ourselves, we know that a growing business simply cannot afford to have crucial funds tied up in ageing technology. This is why we developed a beautifully simple solution to help you unlock this value and continue to grow as a business while contributing to the community and environmental protection. We call it Syncfinity.
Syncfinity for business is our innovative technology buyback and recycle scheme. Never again will your company's old technology go to waste or hold your business back financially. Your employees will enjoy using the very latest Apple technology to further your business success.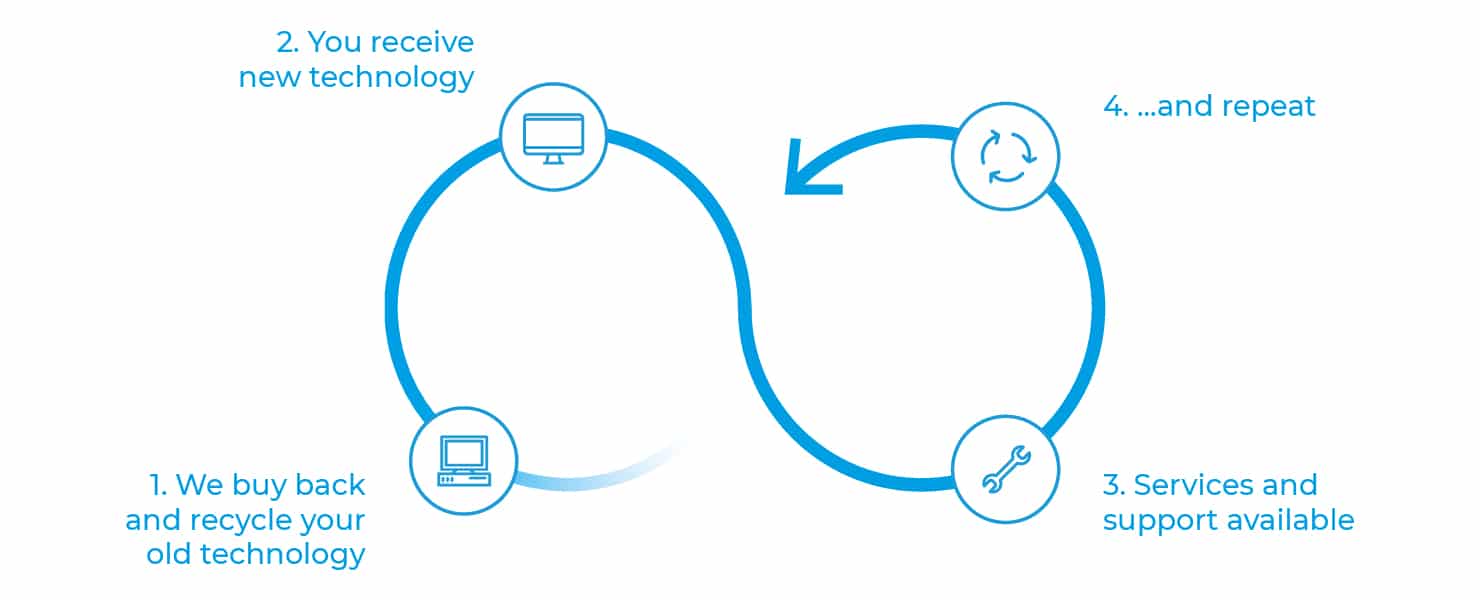 If this is music to your ears, take a look at the full range of business benefits and features you could take advantage of by using the Syncfinity Business subscription service:
Stuck with old, underperforming devices that are holding your business back? Sync buyback all such devices at the best possible value so much-needed money is injected straight back into your business budget, making room for the latest Apple tech.
Access to Latest Technology
And speaking of the latest Apple tech, the Sync Business buyback system also includes a device subscription service. This enables you to use the value of your old tech towards the purchase of brand new Apple technology for your workplace.
There will be no budget-busting lump sums to pay with Syncfinity Business. You can spread the cost of the latest Apple technology over three years, while also taking advantage of our flexible payment terms and predictable, regular payments to suit your business budget.
Your old equipment may no longer be fit for business use, but that doesn't mean it can't be of use to somebody else. This is why we send your old devices around the world to schools and institutions that need them most, so you can give others a chance to experience the benefits of modern tech.
Of course, not all devices can be repurposed. The Syncfinity Business service therefore ensures that devices that have reached end-of-life stage are responsibly broken down and properly recycled so they are never sent to landfill.
With Syncfinity all the bases are covered including the legal side of things. All legal paperwork is shared with your business, proving that each and every device you gave us was responsibly disposed of.
We understand that business devices contain a great deal of private data, which must be protected. Because of this all repurposed devices are thoroughly cleansed to Data Protection (1998) and the latest GDPR data protection standards.
If we find that your oldest devices no longer hold any residual value, the Syncfinity team will still collect them from your business address at no extra cost.
The benefits of using Syncfinity Business really are never-ending. Your business gets access to all the latest Apple tech but without the stress and heavy cost implications you might expect to find with such an investment.
Want to know more about Syncfinity Business? Contact our business consultants today to find out more – the details are below, or you can use the form if you prefer.