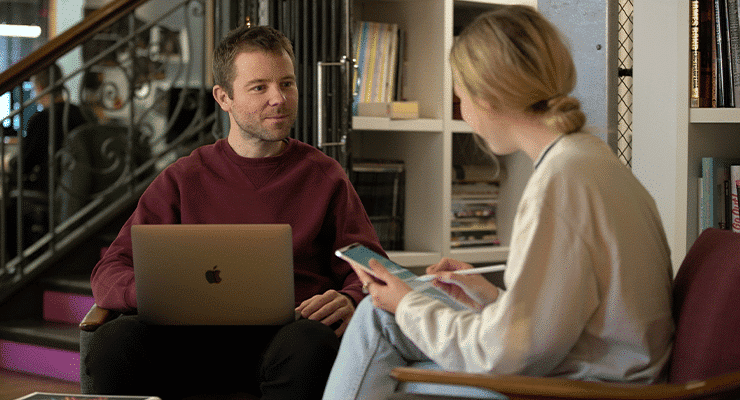 Full-time Field Technician, North West
Are you passionate about supporting schools and businesses in their use of tech?
As a Field Technician, you will be responsible supporting schools and businesses, installing, managing, and maintaining technology deployments of all shapes and sizes (including Apple, Microsoft, Google, infrastructure).
We are looking for a self-driven, motivated individual, who loves engaging with and evangelising about edtech solutions.
• Working as part of a collaborative team, with our customers, consultants, and technicians
• Maintaining relationships with our support customers
• Attending regular site visits at our managed IT customers to maintain their tech
• Installing new technologies at our customer's sites
• Keeping up to date with the latest technologies and trends (training opportunities provided)
This is a field base role, and as such, you will spend most of your time working at our customer sites, with some time spent in our office. You will need a full, clean driving licence in order to attend customer meetings across the region. You will also need to undergo an enhanced DBS check, and safeguarding training.
Competative salary (dependant on experience).
• Ability to deliver great customer experiences and thrive on constant personal interaction.
• Strong interests in business/education and technology, and a desire to learn about new products and features.
• Strong communication skills that let you converse as freely and comfortably with groups as with individual customers.
• Broad technical capability, able to support a range of systems, including Apple, Windows, Google and infrastructure (training is available as part of this role).
• You're willing to learn and embrace the Sync style of service.
• You have strong people skills – you're approachable, a good listener and empathetic.
• You can be flexible with your schedule. Your work hours will be based on business needs.
Sync is an equal opportunity employer that is committed to inclusion and diversity.
Sync are also a Committed member of the Government's Disability Confident programme, and are therefore committed to ensuring that our recruitment process is inclusive and accessible, that we communicate and promote vacancies, and that we work to anticipate and provide reasonable adjustments as required.
Apply now
Sync your knowledge with ours. Apply below to join our team of experts.