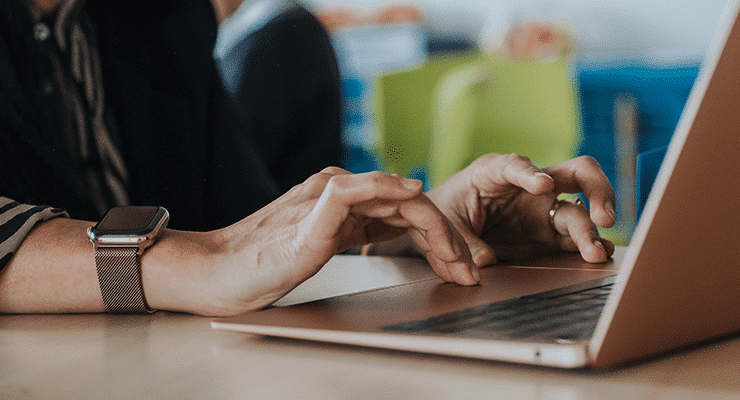 Full-time Sales Support (Education)
Are you passionate about education? Our best-in-class Education Consultants work UK-wide to provide schools with incredible solutions to enhance teaching and learning. As a leading Apple specialist, and a Microsoft and Google partner, our teams help transform education.
Working in a Sales Support role, you will work directly with our Education team, helping them to provide our sector-leading service to their customers. You will be based out of our Head Office in Manchester – working with education institutions of all shapes and sizes from across the UK.
Responsibilities for this role include:
– Working in a sales-support capacity; helping our account managers, generating quotations for their accounts, handling orders, and helping customers with any queries or enquiries they may have
– Helping customers to build solutions, and find the right products to suit their needs
– Follow up and develop any inbound sales leads, passing them to the education team as the opportunity develops
– Driving new business generation through outreach activities
We are looking for a self-driven, motivated individual, who loves creating and evangelising technology solutions.
This is an Internal role. You will be working as part of our Education Sales team, supporting colleagues, help existing accounts, and developing new business opportunities.
Competitive package (dependant on experience).
– Minimum 2-years sales experience (selling Apple products, or selling to schools is a plus).
– Personable, and people orientated.
– Strong organisational skills.
– Ability to deliver great customer experiences and thrive on constant personal interaction.
– Interests in Apple products and education.
– Strong communication skills that let you converse as freely and comfortably with groups as with individual customers.
– You're willing to learn and embrace our style of service.
– You have strong people skills – you're approachable, a good listener and empathetic.
– You can be flexible with your schedule. Your work hours will be based on business needs.
Sync is an equal opportunity employer that is committed to inclusion and diversity.
Sync are also a Committed member of the Government's Disability Confident programme, and are therefore committed to ensuring that our recruitment process is inclusive and accessible, that we communicate and promote vacancies, and that we work to anticipate and provide reasonable adjustments as required.
Apply now
Sync your knowledge with ours. Apply below to join our team of experts.