Back to News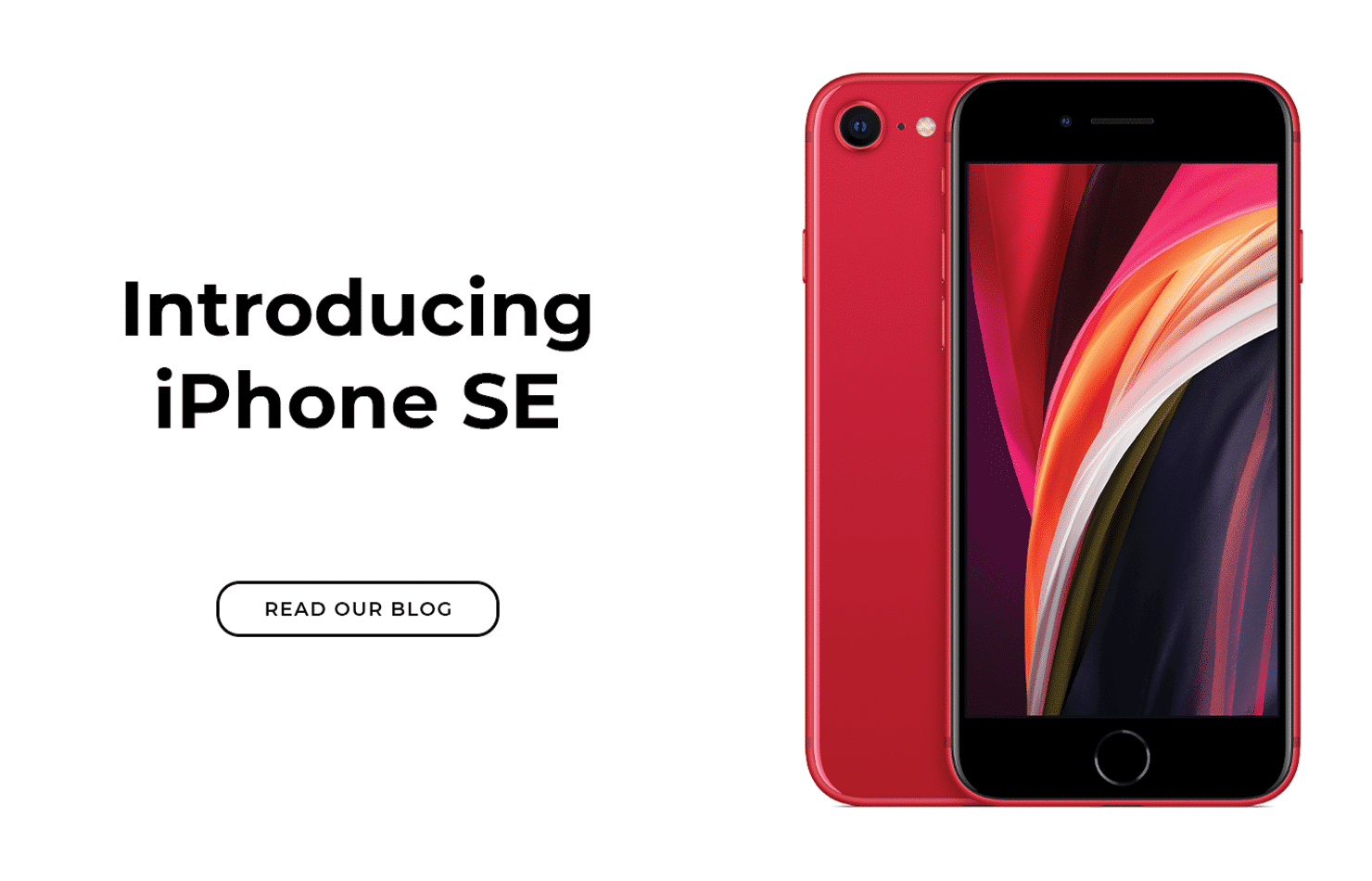 Introducing iPhone SE
The launch of the iPhone SE caught everyone by surprise – but what an amazing device it is! Starting at just £419, it's the ideal phone if you want are wanting a powerful upgrade for less. 
Alongside the beautiful 4.7 inch retina HD display and A13 Bionic chip, the iPhone SE features some amazing  features. We are going to share our favourite three…
The return of the Touch ID
If your current iPhone includes the Touch ID (home button) feature, the iPhone SE would be an ideal upgrade for you. If you are unfamiliar with the Touch ID it is an biometric form of authentication which allows you to open your iPhone without entering your PIN number! 
You can also use Touch ID to log into your favourite apps, make App Store purchases, or buy your favourite sandwich on a lunch break – without reaching for your credit card.
With all of that usage Apple have designed a 'durable' Touch ID button with sapphire crystal.
Advanced Camera System
Packed with an incredible camera system and the A13 Bionic chip, the iPhone SE is the ideal device to help you elevate your photos!
Featuring portrait mode, with depth control and portrait lighting, along with Smart HDR, your new iPhone will help you capture incredible images.
Binge-worthy battery life
With so much incredible content available through Apple TV+, Disney+, Netflix and other platforms, having a device with a binge-worthy battery is becoming increasingly important.
That why we love the new iPhone SE battery, which can play up to 13 hours of video on a single charge! If you need a boost, you can use an 18W fast-charge adapter, and fill 50% in just 30 minutes… now that's impressive.
Click here to learn more about the all new iPhone SE, or to order yours today.