Back to News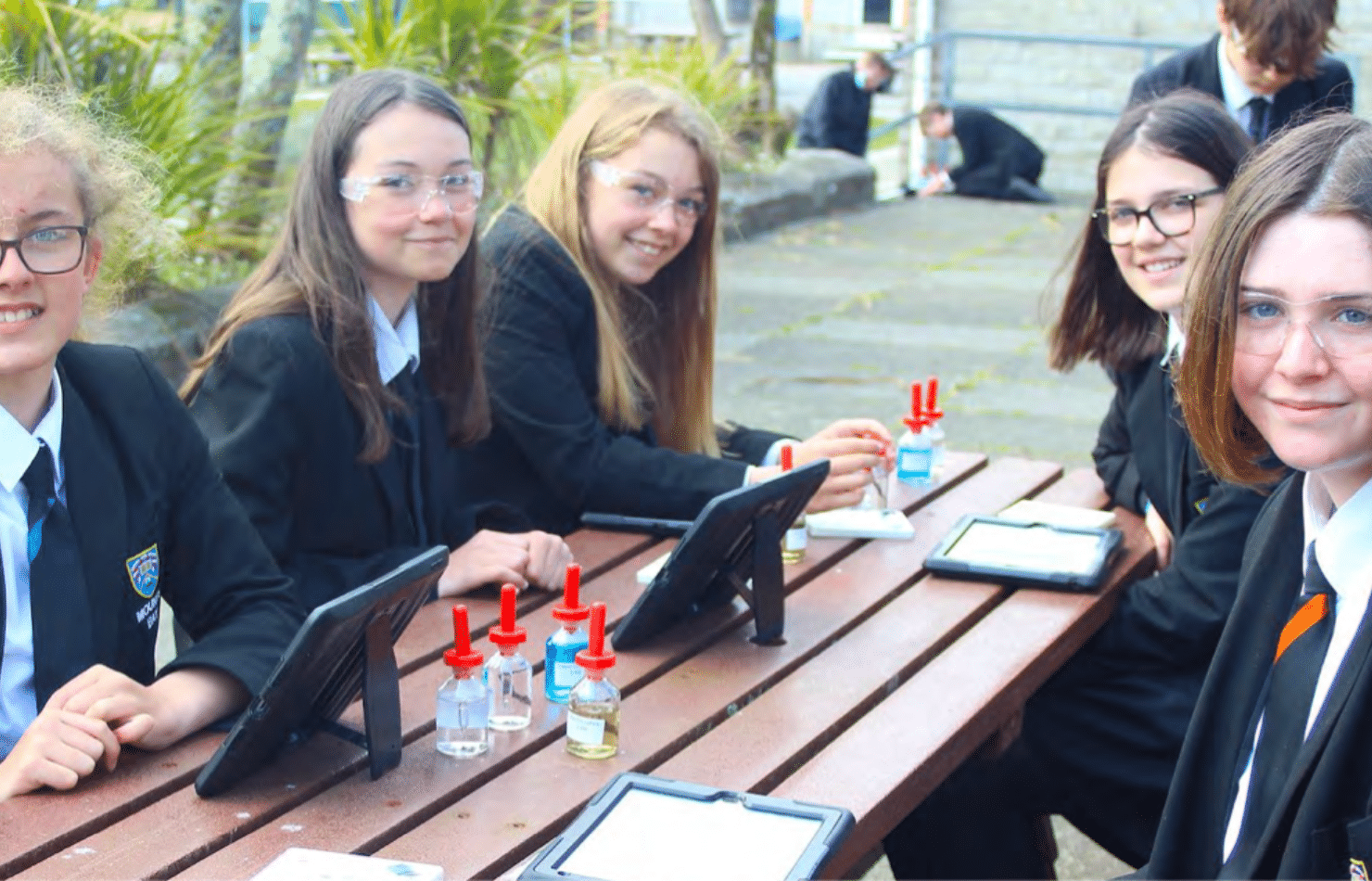 Leading Edge Academies Partnership Case Study
Leading Edge Academies Partnership consists of 6 schools – Mounts Bay Academy, Five Islands Academy, Fowey River Academy, St Buryan Academy, St Hilary School and Ludgvan Academy.
We spoke with Simon Elliot, Director of Digital Technology at Mounts Bay, about the deployment journey since he began working for the school in 2010. The school is a 1:1 iPad Secondary School (one iPad per student), Apple Distinguished School, and Apple Regional Training Centre. 
Sync have worked with Leading Edge for over five years on their iPad rollout, and helped to maximise their use of technology in the classroom – as well as providing equipment and technical expertise along the way.
Development
"We were one of the first three schools in the country to go 1:1 with iPad, we have basically learned every way to not do a deployment" 
It was after the iPad 2 was released that the Academy really began to double down on iPad, and went out looking for how to deploy across the school.
"At that point we weren't part of a Multi Academy Trust, and we made all of those business cases you go through, like 'what are you going to get rid of by going digital'."
The school recently updated all of their teaching staff devices to iPad Pro 12.9-inch with Magic Keyboard & Apple Pencil 2nd Gen. Across the Trust, they have now adopted nearly 2,000 iPad, with more deployments planned over the coming years.
Mounts Bay is also an Apple Regional Training Centre. The Regional Training Centre programme builds on the experience and achievements of teachers already using Apple technology in the classroom.
Their training centre is fully equipped with the latest tech and presentation facilities. Teaching can also be given in more advanced software applications, including professional photo/video editing and sound recording to help give older students a head start in preparing for careers in the creative industries.
The Regional Training Centre is available for use by other schools and local businesses to help maximise the use of technology in the local community and is a fantastic resource for CPD.
Teaching and Learning
The impact on Teaching through the coronavirus pandemic has presented new challenges for educators, with many having to swiftly adapt to the new learning environment.
"We were nine years in since our initial deployment when the pandemic hit, the children went home, and the only thing we had to add was Teams and you didn't have that mass panic that some schools must have had of how on earth are we going to deliver learning. When it comes to layouts and App deployments, the team has created a single experience that is consistent across a year group. Creating a positive end user experience."
"I think it's things like that the Apple Everyone Can Create help staff, even those who think they know everything about how to use a Mac, or an iPad. It's those staff that see those new ways of doing things that are the ones that then see their lessons really shine when the stuff comes out. And you can't do that, unless you've got a good device management system making sure that the underlying experience is there. It's reliable, because the staff are able to trust it.
Device Management
The school currently manages all their devices with Jamf School, and through their relationship with Sync's support team, alongside some technical training, Leading Edge are now fully self managed by their internal Network team.
Simon explains "At the start, there was no MDM, there was no way to mandate filtering, it was basically a complete free for all, but immediately we saw the advantage of where it was going, you just knew there had to be those things in place to to make it more efficient and to stop off task behaviour that children will automatically do if given an amazing tool like an iPad"
The school started off with using free software available but after some testing began using Jamf School they began using it in tandem with the iPad which allowed them to seamlessly integrate with Apple School Manager and their MIS, they now manage the devices at Mounts Bay centrally.
"It was doing what he wanted, we could lay the devices out how we wanted them laid out, interface was a lot simpler, and the way that it integrates with the other systems makes our lives so much easier"
Ease of use is imperative to make sure that teachers can focus on teaching, with iPad enhancing the learning experience for students.
Finance
Financing solutions from Apple Financial Services make it easier than ever to bring Apple products into the Trust in a simple, cost-effective way.
There is a competitive market out there but Simon explains that Apple maintains a best-in-class approach. "If the others had been better value, and had offered the same creativity, we would have looked at other things, but nothing comes close to iPad"
AFS also accounts for the high residual value of Apple devices up front to create compelling financial structures and keep costs low.
Advice to other Trusts
Technology is a core component of any school's vision and using Apple can help create an improved learning environment for teachers and students alike. iPad offers a platform to develop news skills and communicate ideas through video, photography, music and drawing. 
"I think the staff have to acknowledge the fact that the kids are going to know how to use the devices better than they do. For not being afraid that in one aspect in the classroom, they're not the expert.
Working with Sync
Sync works with institutions from across the UK to provide Apple solutions of all shapes and sizes, and currently manage over 51,500 Apple devices. Our team of technical experts provide ongoing support within a Trust's Apple estate.
Our team can support the provision, financing, curriculum integration, training, technical configuration, repair, and ongoing technical support of your Apple estate.
To find out more about how Sync can work with your institution, read more about our Trust iPad Programme, or contact our team at education@wearesync.co.uk today.