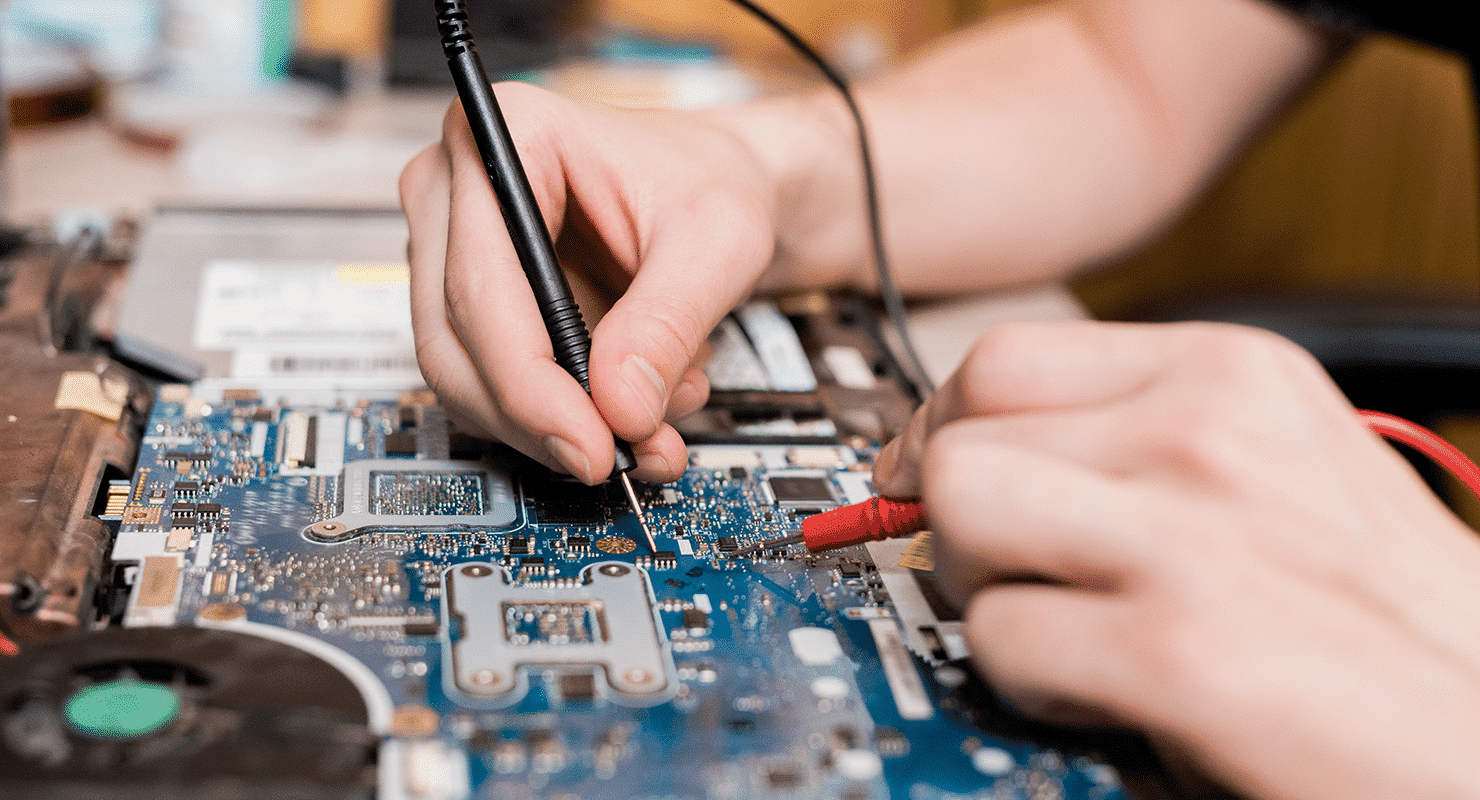 Apple Troubleshooting Courses
Want to learn how to troubleshoot iPhone, iPad, Mac or other Apple devices? These courses will help you understand how to support and repair the Apple technology used in your school, business, or other organisation.
Our experts will take you on a tour of a range of deployment tools and programmes, covering the key features and uses for each element. They will then walk you through the essentials, with a step-by-step guide on how to complete key tasks.
Apple Device Troubleshooting
3-4 HOUR COURSE | CLASSROOM & REMOTE
In this course we will focus on basic troubleshooting practices. This includes troubleshooting for both device-level and MDM-level issues. We will also explore the options for restoring a device when all else fails, some areas of MDM, Apple Configurator 2, and Activation Lock.
Deployment Programmes
2-3 HOUR COURSE | CLASSROOM ONLY
This course allows delegates to take a guided exploration of Apple School/Business Manager. Within the School or Business Manager environment, we will also discover: Apps & Books, Automated Enrolment, Managed Apple IDs, SFTP Uploads, and more.
Bespoke Sessions
CLASSROOM & REMOTE SESSIONS
Want a bespoke session for your team? Our experts can work with your organisation to build the perfect course to suit your Apple troubleshooting and repair needs – including the diagnostic training of software like Jamf. Our experts can also support with integration troubleshooting for Directory Services.
* Minimum number of delegates applies. Excludes VAT at 20%