 Zioxi. Furniture for
schools and businesses.
Founded in Oxford, Zioxi are one of the UK's leading furniture
manufacturers for schools and businesses. Discover new ways to store, secure, and charge your iPads, MacBooks, and more.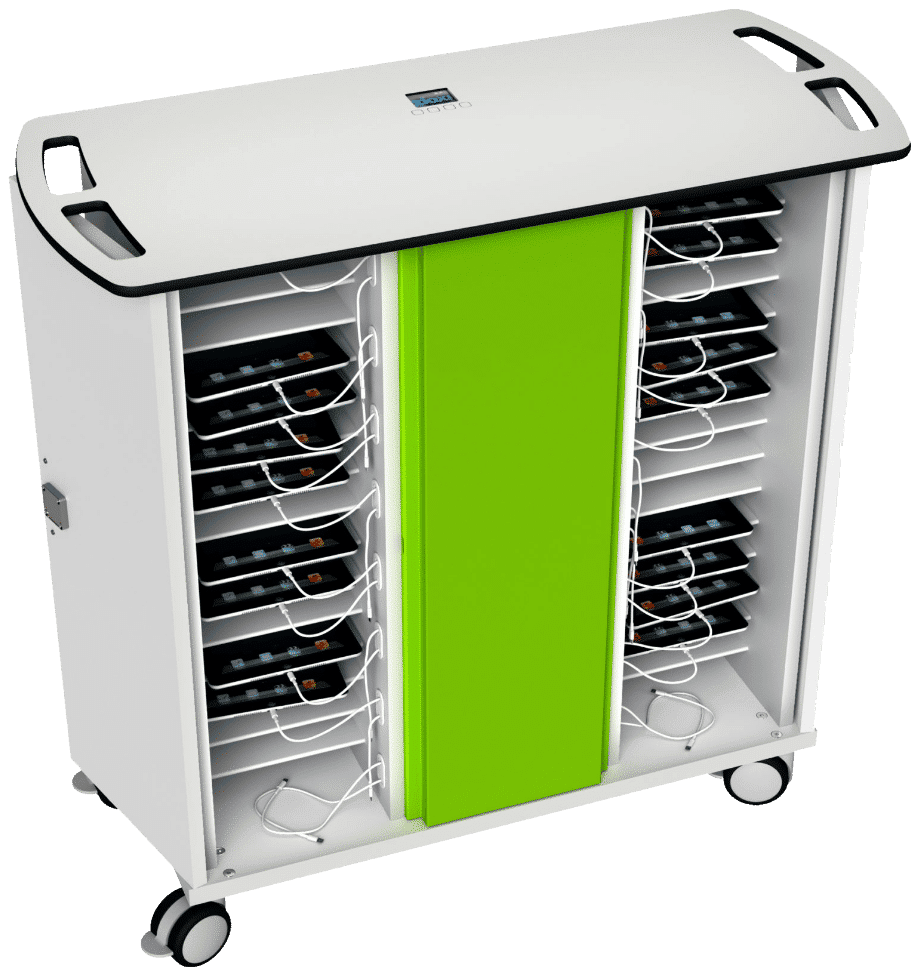 Zioxi iPad Charging Trolley
Charging, secure storage and easy transport for 16, 20, 32 or 40 iPads or tablets. The iPad charging trolley provides charging for iPads, iPad mini and most other tablets in all standard case designs using the mobile device chargers.
Zioxi Transporter Cases
The zioxi transporter cases are designed so you can move your iPads around safely either inside or out. Lockable storage for upto 16 iPads or tablets, with Apple certified integrated USB-A power.
Zioxi iPad/Tablet Cabinets
Compact, robust and very simple to use iPad charging cabinets for 10 iPads, iPad mini, tablet computers and other mobile devices.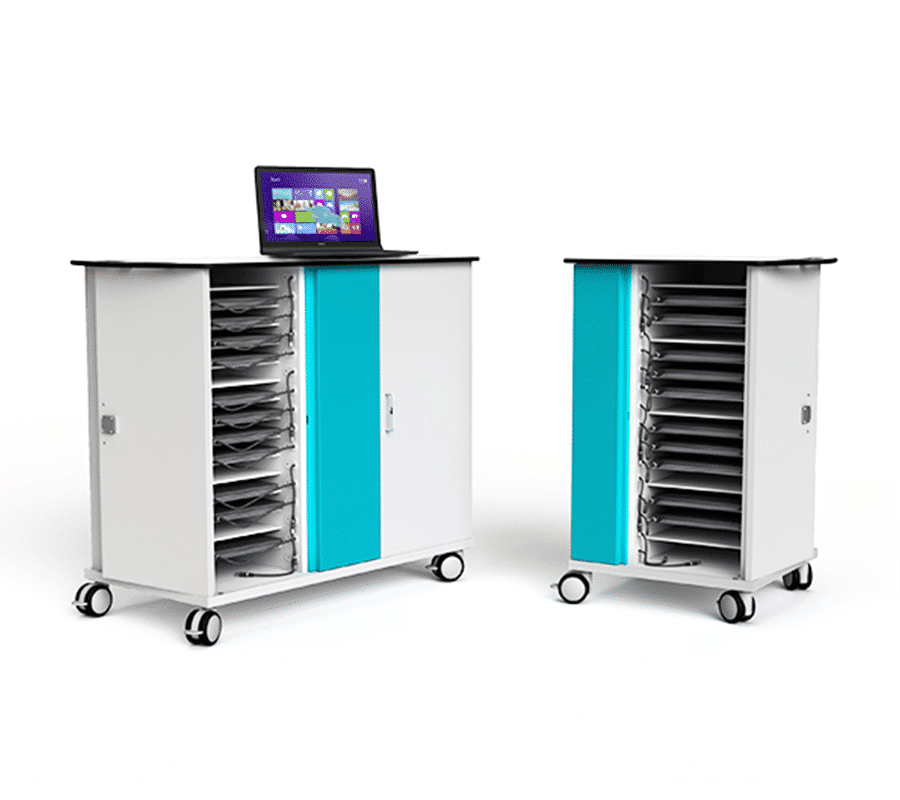 Trolley, cabinet, flight case or locker?
The form factor of your storage solution is key to ensuring that it works for your school or business. If you're moving your laptops or tablets from room to room for example, a trolley or flight case (like the Zioxi transporter) may be the best option for your needs. Usually, the flight case option is chosen by organisations that need to more a smaller number of devices frequently – often transporting them between multiple sites.
If your devices are going to be stored in a static location however, a cabinet or a locker will better suit. If devices will be accessed individually, a locker may be best. Alternatively, if they will all be accessed at the time time, then a cabinet could help save time.
Charge-only? Or charge and sync?
Some configurations of Zioxi products allow for charge, where as others allow for charge and sync. There is a cost difference, so it's important to ensure that you're picking the correct unit for your needs.
A charge-only product will allow you to plug devices in to charge. A charge and sync however will both allow you to plug devices in to charge, as well as allowing devices to synchronise.
Not all devices can synchronise in this way – but if you are updating or configuring iPads for example, you can synchronise them en-masse with a Mac, using Apple Configurator.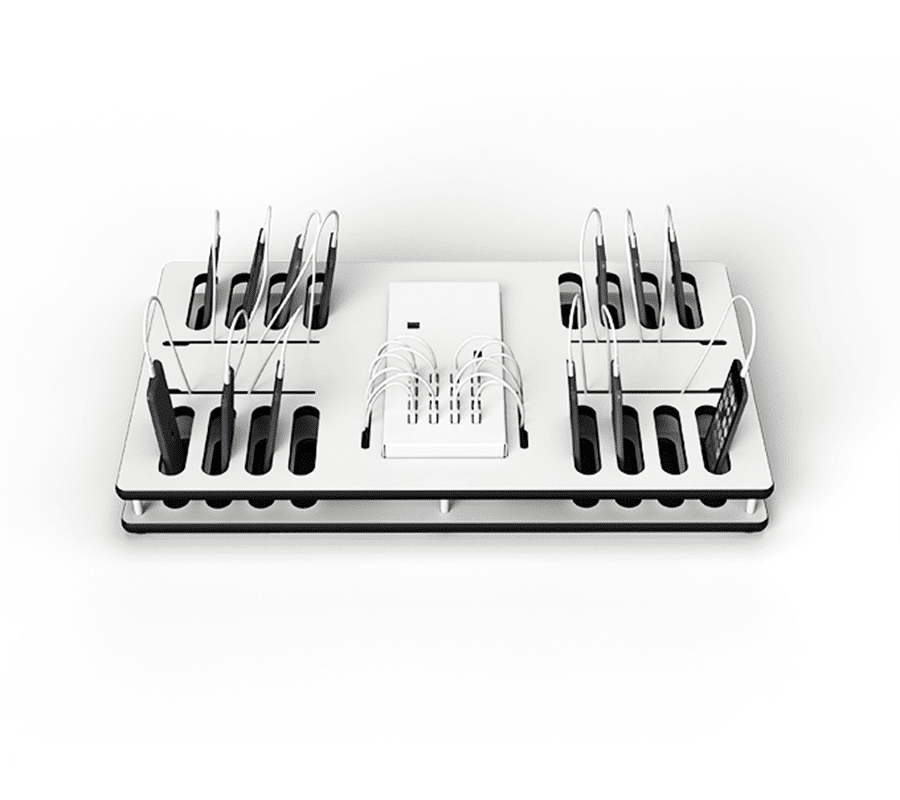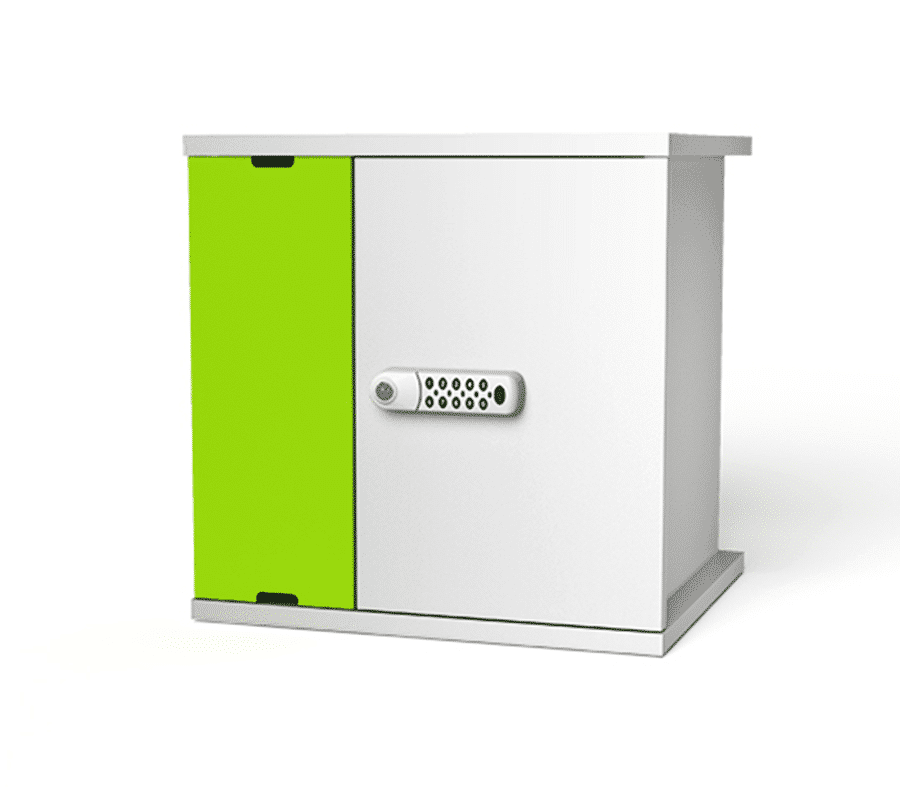 Key lock or code lock?
There are typically two lock options to choose from when picking your perfect Zioxi product. These are key lock, and code lock. Choosing a key lock will mean that we'll provide you with a physical key.
Therefore, a key lock will mean that to gain access to your devices you'll need access to the key.
With a code lock however, you can will instead have a keypad on your device, and will need to use the key code to access your devices instead.
Which device? Which case?
Zioxi have a huge range of products, helping organisations to manage a large range of devices. Whether you're looking to store and charge iPads, MacBooks, laptops or chromebooks, Zioxi have you covered.
If however, you are using unusually large devices, or adding bulky cases to your tech, then you will need to have this in mind before choosing your trolley. Zioxi offer an additional range of solutions for larger or bulkier form factors, to help support in these situations. In order to access these solutions, you can contact our team of experts directly by heading to our contact page.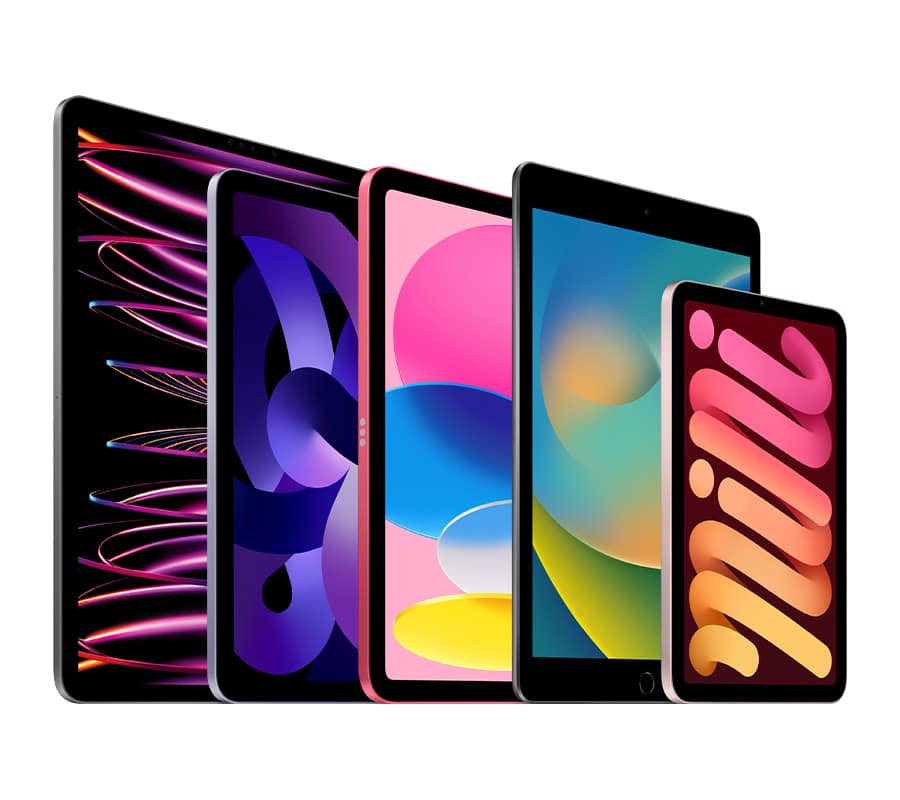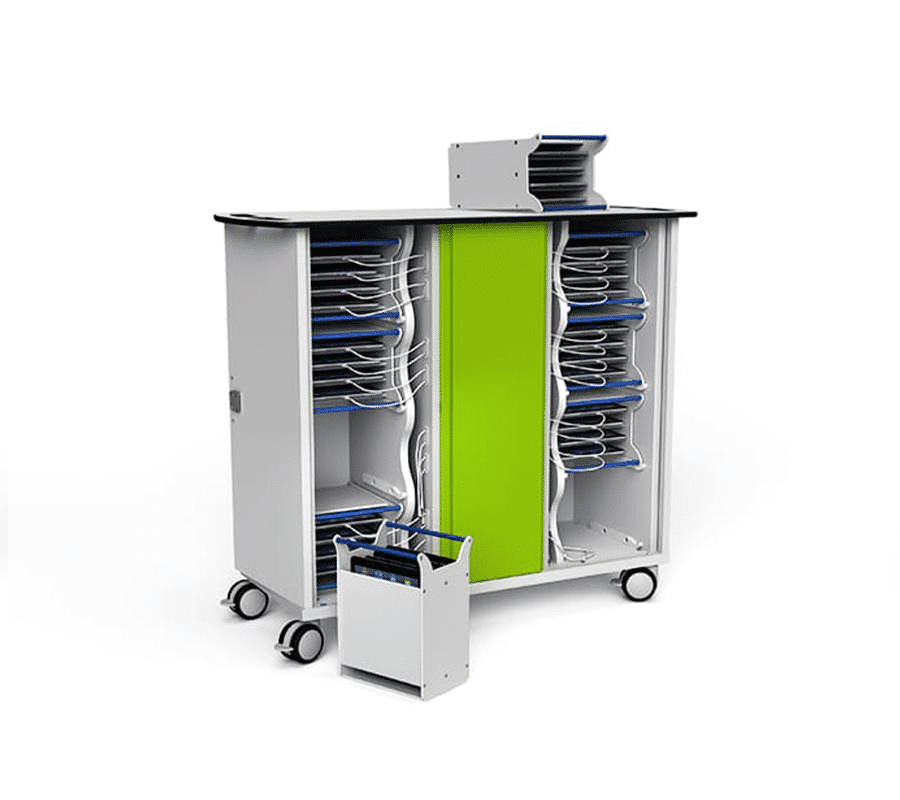 Baskets? or no baskets?
Some Zioxi products come with baskets included, with each basket able to store up to four tablets. Baskets are incredibly useful for handing out devices. In a classroom or training room for example, you can easily remove baskets one at a time, and place one on each table for students or delegates to access.
Baskets are also useful when returning devices back to the trolley. Students or delegates can simply replace the devices back in to a basket, and then the baskets can be easily gathered up at the end of the session.
What is onView smartControl?
onView smartControl gives organisations even more control over their devices. More specifically, onView provides Green, Smart & Timed Charge options, alongside the ability to configure 'rules'.
These tools allow you to reduce energy consumption and protect battery life of your devices. They also allow you to set alerts to notify you when trolleys aren't plugged in, locked or have finished charging.
With onView enable trolleys, you can even access power status and usage information, like: how many devices are charging, trolley locations on a map view, and how much a trolley is used.