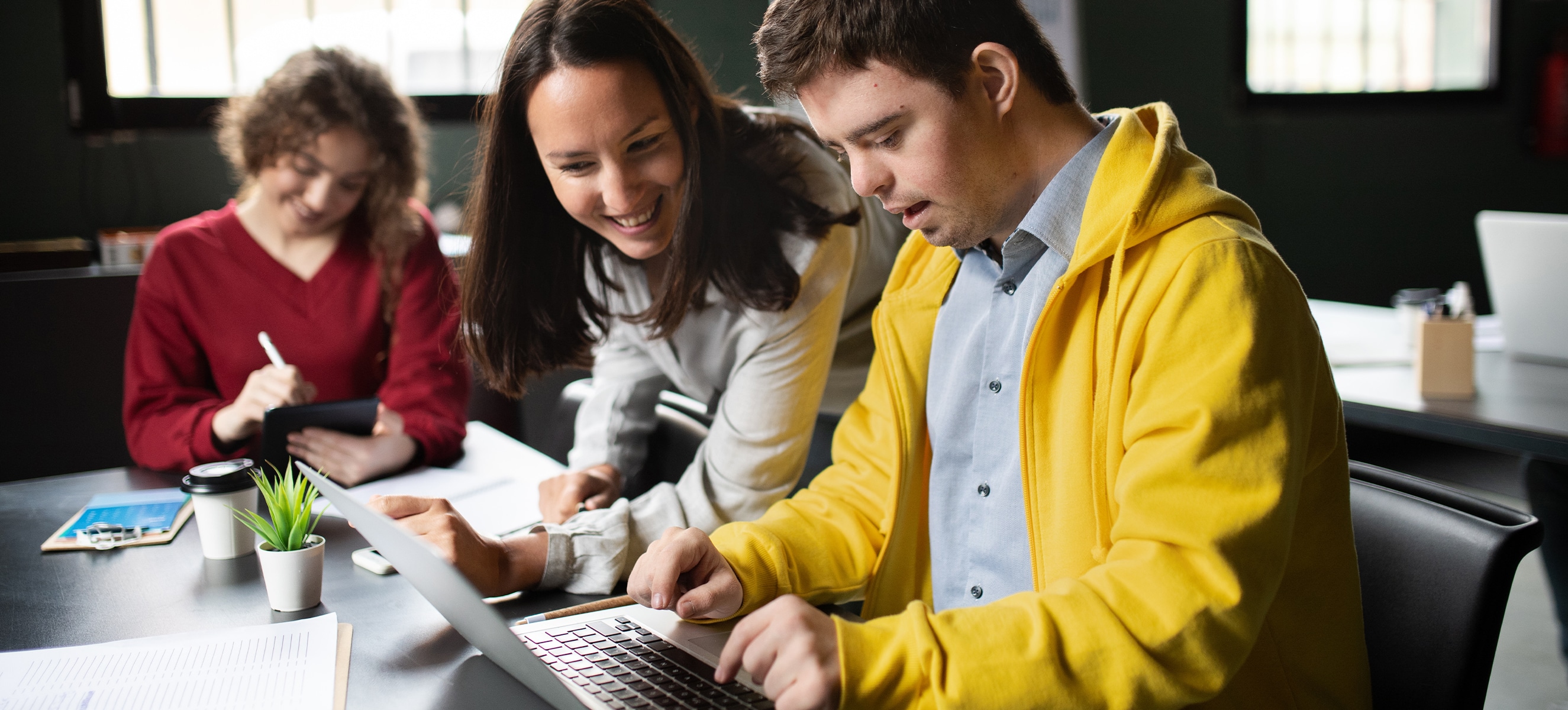 Apple Accessibility
At Sync, we believe that education should be accessible to all. We know that as many as 20% of children at some point in their educational career will have special needs, and as little as 2% of them will have their needs addressed. With Apple's accessibility offering, we are working with schools to close this gap.
Our dedicated education team work with schools nationally, in order to create customised and accessible technology solutions, allowing all students have full access to the curriculum.
All of Apple's platforms have a comprehensive range of incredibly powerful accessibility tools built right-in to the platform itself. These tools mean that every student can learn in their own individual way in the classroom, customising their learning experience to suit their individual needs. Above and beyond the built-in tools, there are hundreds of incredible apps available to support children with additional learning needs.
Apple products are designed with features
to empower students of all abilities.
Apple believes every student has the right to a quality education — an education that's creative, collaborative, engaging and relevant.
And technology can enable and allow all students, with every type of learning style, to explore and open new doors to possibilities.
Apple's approach to accessibility is different from many other companies. Accessibility is part of the hardware, software and
operating system design process so it's an integral element of the user experience. The breadth and depth of accessibility features have been built to address a wide array of special needs and help students who experience challenges with vision, hearing, motor skills, and learning and literacy.
Built-Right In
With a wide range of tools built-in to all Apple
products, you can fully personalise your Apple device straight out of the box.
Category-Based
Accessibility features are broken down in to a
series of categories, including: vision, physical and motor, hearing, and more…
Apps and Accessories
A huge range of apps and accessories are
available to help you personalise your experience further, including: switches, braille displays, and AAC reader apps.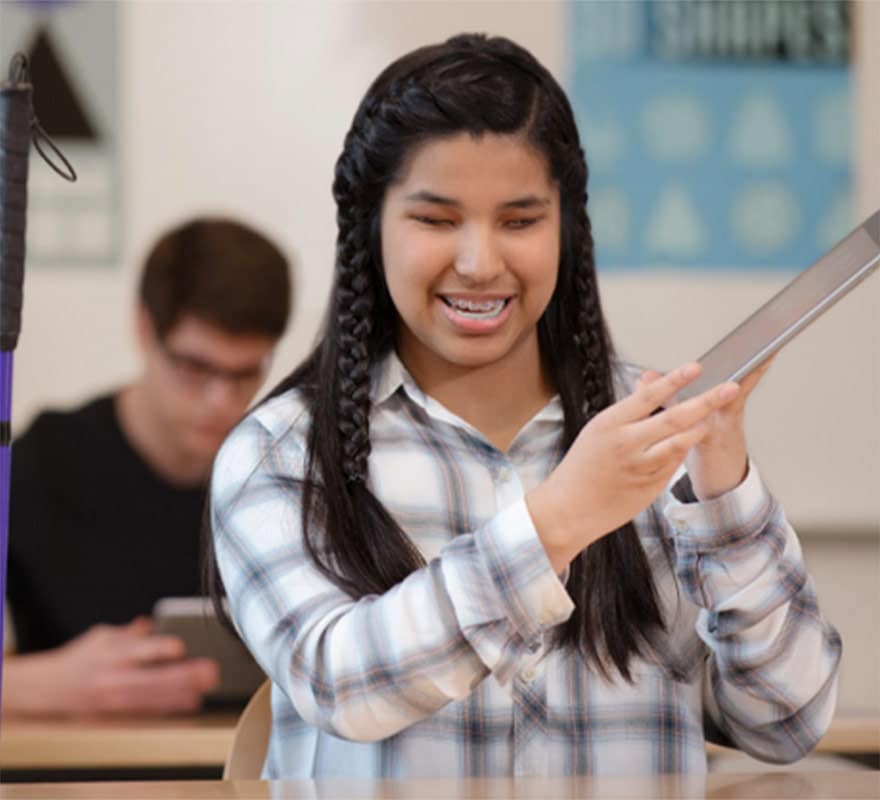 Visual
With a range of built-in tools, and support for external peripherals, such as braille displays, iPad and Mac are built with accessibility in mind. The voiceover and zoom tools are the perfect examples of this:
VoiceOver is a screen descriptive tool, providing auditory descriptions of each onscreen element and provides helpful hints along the way. It also allows you to change the way you use your device.
Zoom on the other hand is a built in screen magnifier that works anywhere on you Mac, iPhone, or iPad – including all apps from the App Store. The maximum zoom level of 15x for iOS, and 40x or macOS can easily be set by the student and when zoomed in everything works as normal.
Magnifier lets you use your device's camera to quickly magnify your surroundings. When enabled, you can drag Magnifier from the App Library to your Home Screen, or add it as an Accessibility Shortcut option.
Display & Text Size allows you to change how your display and text appears. This includes changing displayed text to be large or bold – and also allows users to invert screen colours, or use a colour filter.
Hearing
All Apple devices can connect to bluetooth hearing devices. Students using 'Made for iPhone' hearing devices can not only control the hearing aid from their device, but they can also use it to listen to their device.
FaceTime is also ideal for student's who communicate using sign language. Every gesture and facial expression shows in crystal clear detail through the use of retina displays.
Sound Recognition lets you enable your device as an alert system. Your device will listen for certain sounds like an alarm or doorbell, and will notify you when a sound is recognised.
Subtitles & Captioning when available, will automatically provide closed captioning and subtitles. You can even customise the way that closed captions and subtitles display, with text, colour, and background options.
Mono Audio allows students who are deaf or hard of hearing in one ear to listen to both channels of a stereo recording at once. Students can balance the volume between left and right ears.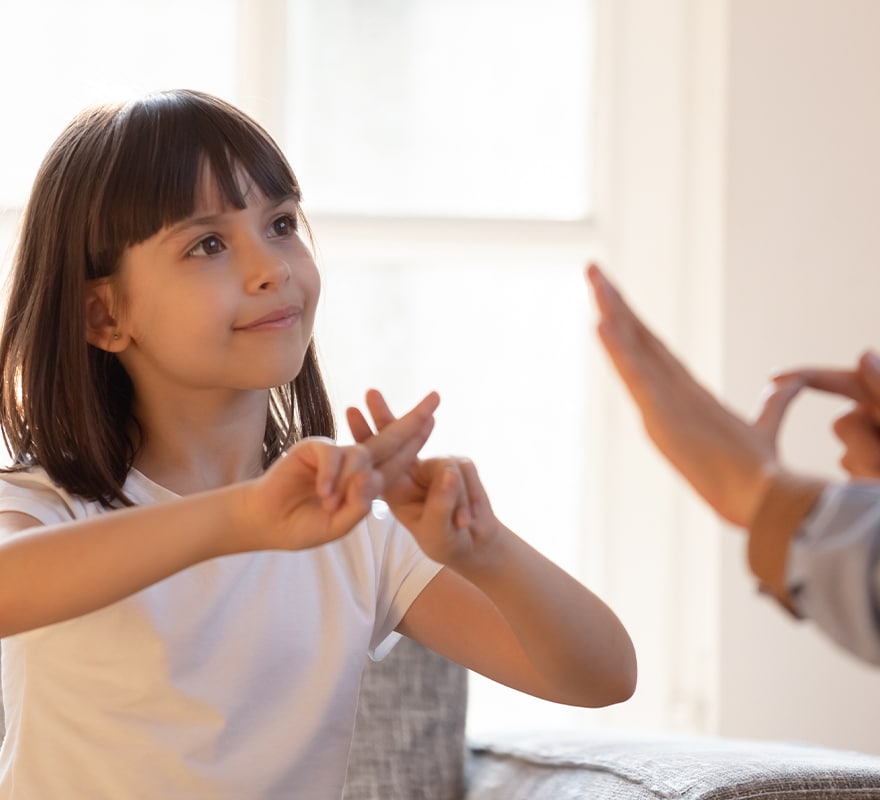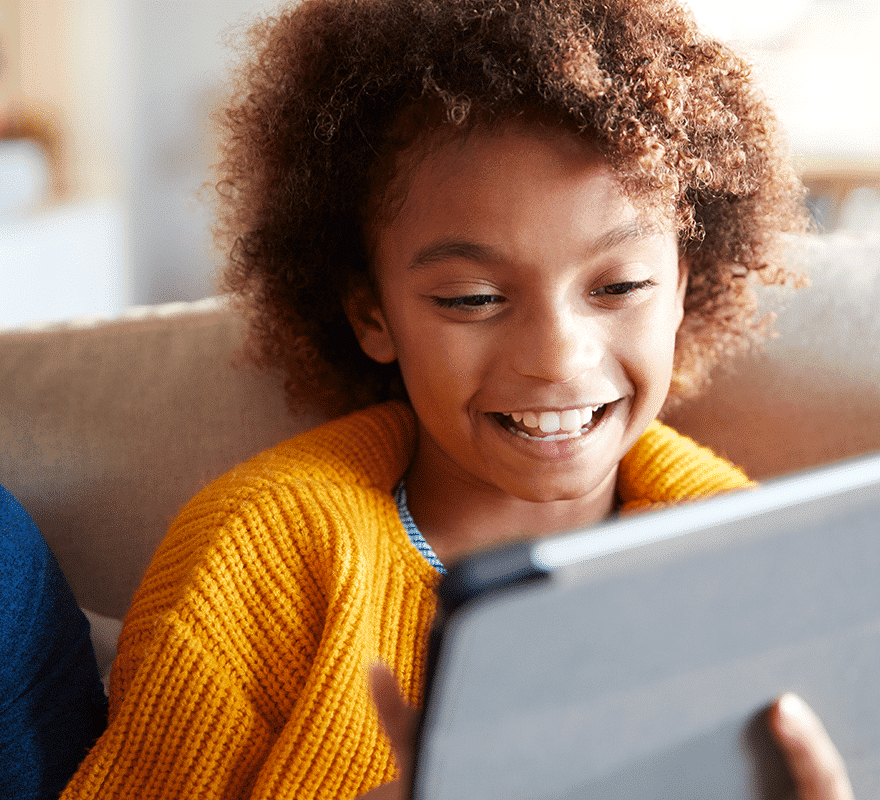 Physical and Motor Skills
Where a student has limited mobility access, there are a number of tools that can be configured in order to provide that student interact with an Apple device.
Switch Control for example allows the student to utilise a series of switches (hardware, software, or camera based) to build a new interactive system for your device. Your Apple device will then scan through all the options available, selecting them using this switch.
Touch Accommodations allow you to change the way you device reacts to touch. AssistiveTouch for example, allows you to use your device if you have difficulty touching the screen, or if you require an adaptive accessory.
Voice Control allows you to use your voice to control your device. Voice Control can be customised by the user, and you can even use the vocabulary feature to teach Voice Control new words.
Keyboards gives you the option of using an external keyboard to control your iPhone or iPad. Furthermore, within the Keyboard settings, you can customise the typing experience for the user.
How Sync help schools to adopt Apple
We work with schools across the UK to support with the adoption and
ongoing management of Mac and iPad, including the financial, curriculum, and technical elements.
Engage a Specialist
Our team of Education Consultants work with schools across the UK to create tailored Apple solutions, encompassing the financial, curriculum and technical elements of each project.
Get in touch to chat by email, phone, video chat, or arrange a meeting at your school.
Finance and Subscription
There are a range of finance options available to help ensure the sustainability of your project. Finance and subscription programmes can help to reduce upfront costs, and provide flexibility.
Explore some simple cost-models, and learn more about subscription
Apple Financial Services
We partner directly with Apple Financial Services to provide a range of different financial models to aid with your programme – all backed by an operating lease.
Learn how Apple Financial Services make it easier than ever to bring Mac to your school in a simple, cost-effective way.
Apple Technical Training and Certification
As an Apple Authorised Training Provider, we offer everything from Apple Certification courses, to bespoke sessions. Courses start from just £195 exVAT.
Learn more about our technical training today by checking out our full course list.
Onsite and Remote Technical Support
It's important to have someone to turn to should any technical challenges arise post-deployment. Our technicians can work onsite, or remotely to support your team.
Learn more about the different support mechanisms available to your school.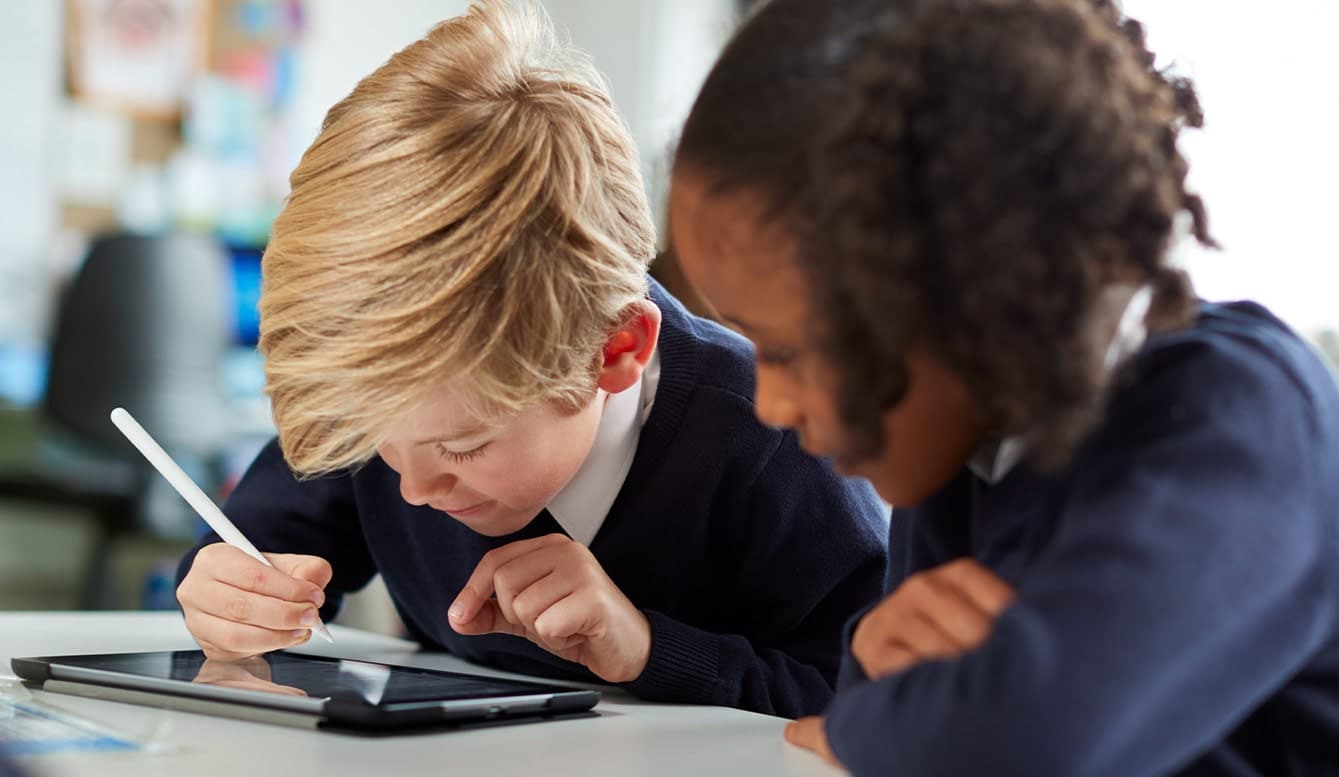 Resources
Our resources section is packed with guides, lesson plans, ideas and more. Whether you're looking to introduce technology in to your institution for the first time, or you're looking for new ideas, we've got you covered.