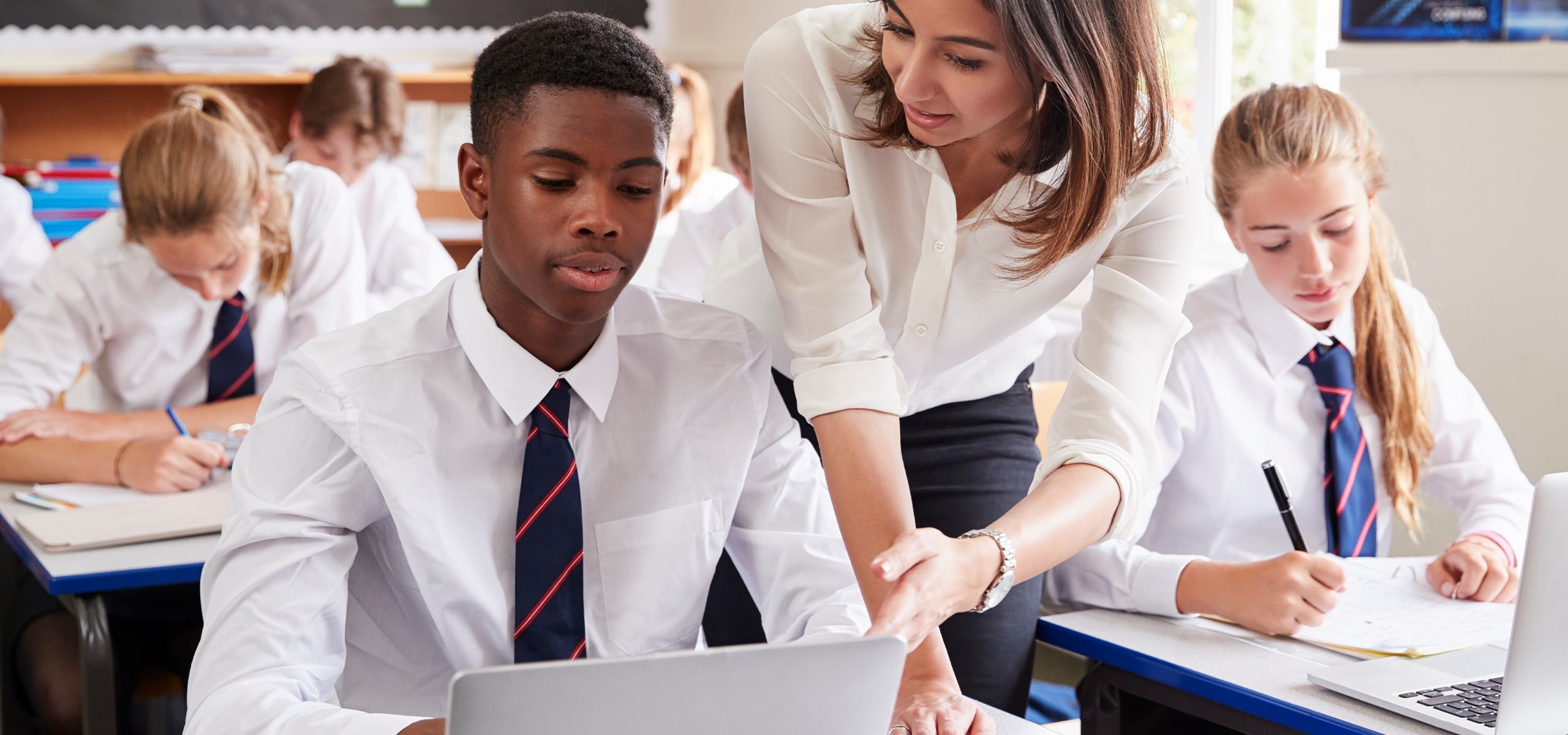 Mac in Education
Sync work with educational establishments across the UK, supporting the adoption and integration of Mac in education. Mac is an incredibly powerful educational tool, giving teachers and students the power to access incredible new ways of teaching and learning. Sync can help your school by creating a solution that meets your specific requirements – regardless of whether you are looking to upgrade your existing technology, deploy a new iMac suite, create a shared MacBook Pro bank, or deploy Mac on a 1:1 basis for your teachers and students.
Our mission is to support schools; helping them prepare their students for the world of work, and giving them the best possible chances in life. We achieve this by ensuring that students have a strong understanding of technology and developed skills. As an Apple Authorised Education Specialist, Sync are perfectly placed to support your school through its adoption, deployment, and integration of Mac.
What are the benefits of introducing Mac?
Mac has been empowering teachers and students for over 40-years. With Apple hardware, software,
and services working seamlessly together, Mac delivers power, performance, and reliability.
Empower Learners
With all-day battery life1, and creativity and productivity apps included as standard.
Total Economic Impact
Adopting Mac can reduce2.
hardware, software, support and operating costs
Security Built-In
Mac comes with system, app,
internet browsing and data-in-transit security built right in.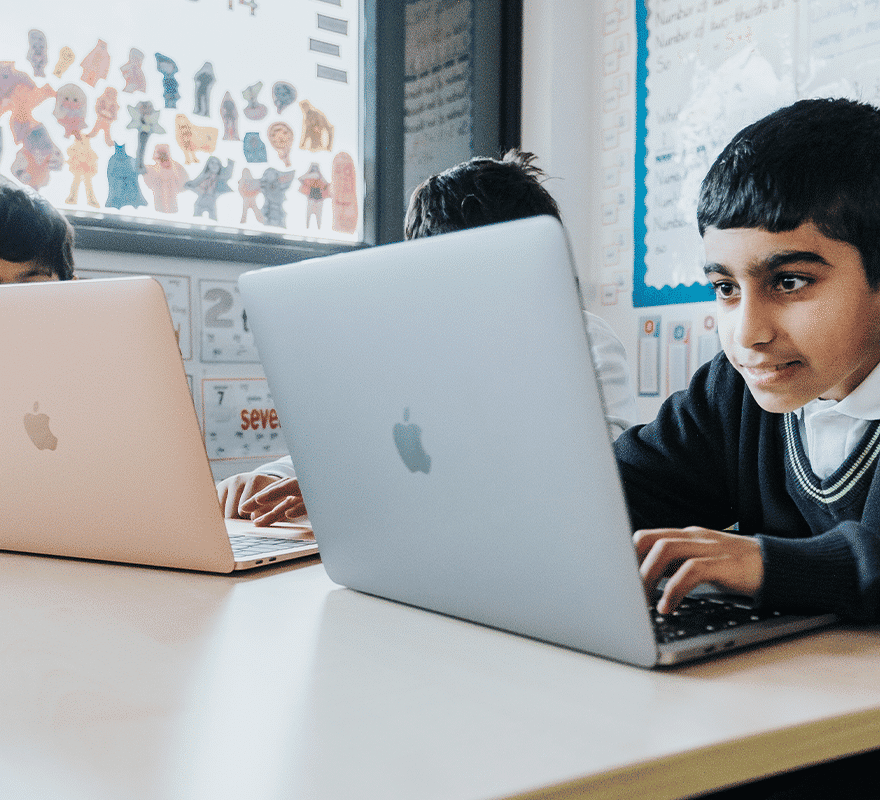 Productivity meets creativity
Empower and engage your students by bringing school work to life. With Mac, students and teachers gain access to a powerful creativity suite, which includes iMovie, Garageband and Photos – ideal for budding film makers, musicians, and photographers. Schools can also leverage Apple's productivity suite; Pages, Keynote and Numbers, which can be used to create reports, interactive books, engaging presentations, animations, and captivating spreadsheets.
Teachers also have access to teaching tools, like Classroom app. Classroom provides teachers with an effortless way to engage with students, facilitate workflows, and manage all student Mac and iPad devices in the classroom with ease.
Maximising your IT budget
Sync work directly with Apple Financial Services to help schools maximise their budgets. Utilising its subscription model, Sync can save schools up to 30% of the cost of their new IT, whilst also spreading the cost of their tech across two or three years.
Where schools also have existing IT equipment that they would like to upgrade or retire, our technology buyback service can help them to release any equity tied to their old technology, further helping to maximise the school's technology budget.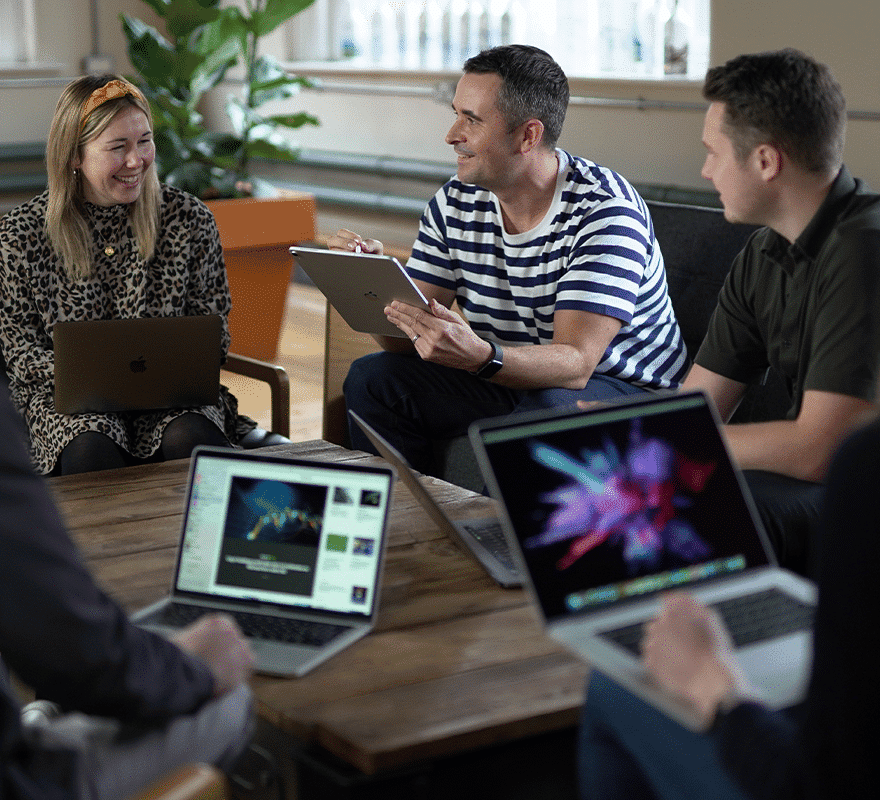 Security and Management
macOS includes an array of security tools, which are built-in as standard. These including anti-malware protection, sandboxing, and encryption software. Utilising a Mobile Device Management (MDM) system such as Jamf Pro, you can take security and management of your Mac devices even further.
Through its web interface, Jamf Pro allows you to quickly and easily audit and manage your Mac estate, applying apps and settings remotely. This includes the ability to enforce the use of the security features built-in to macOS – ensuring that device security complies safeguarding needs.
Bring Mac to your School
With the Apple M1 chip on Mac, students have a blazing-fast CPU, next-level graphics and incredible
machine learning capabilities on a single chip. So they can power through any course load with ease.
MacBook Air
Supercharged by the next-generation M2 chip, the redesigned MacBook Air combines incredible performance and up to 18 hours of battery life into its strikingly thin aluminum enclosure.1 So educators can make the most of every learning opportunity.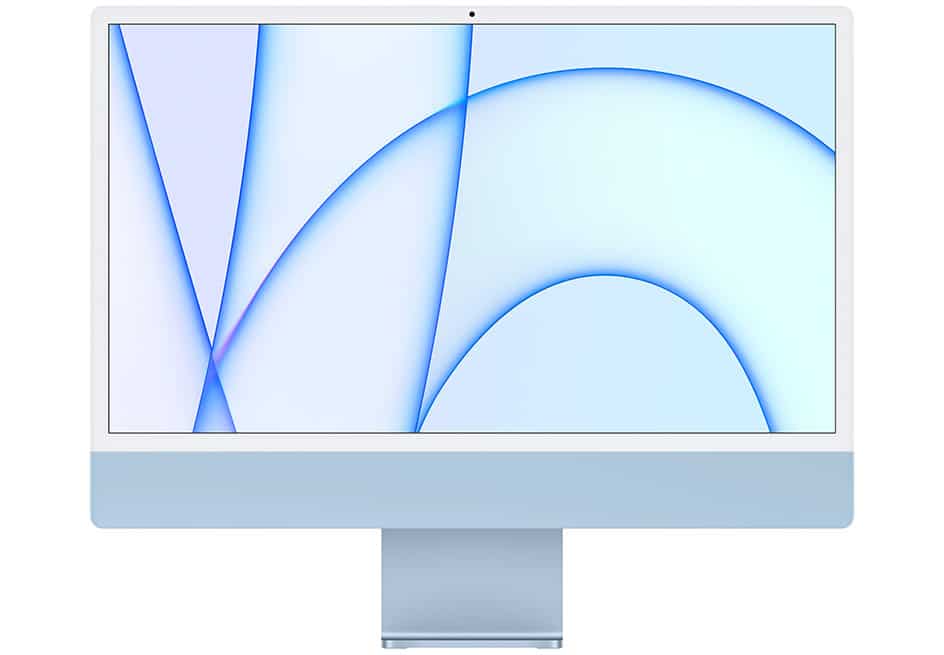 iMac
iMac now comes packed with the latest processors, faster memory, powerful graphics and ultra-fast SSD storage. Available in 24, and 27-inch models.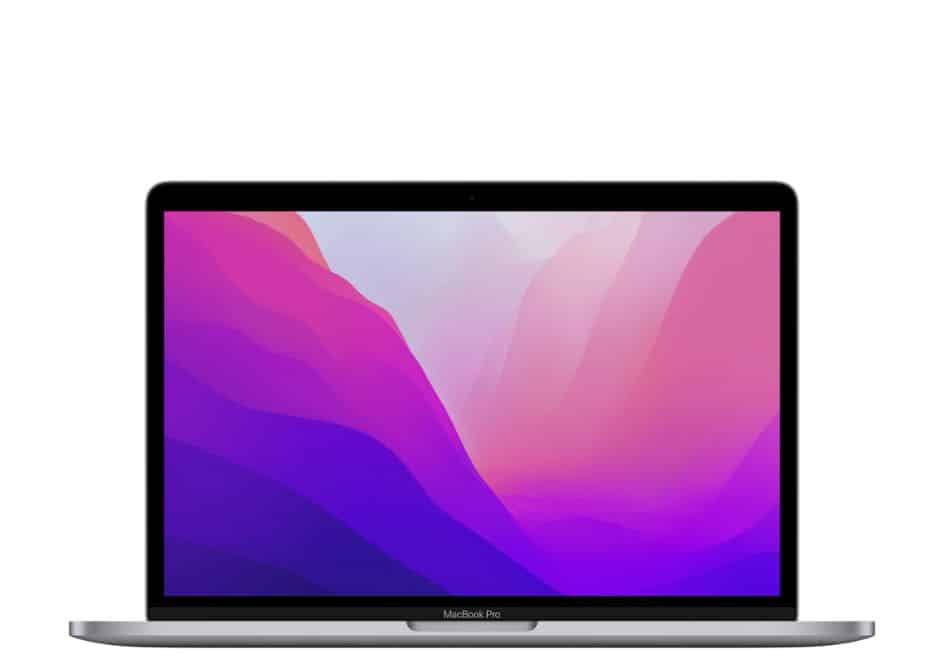 MacBook Pro
The 13-inch MacBook Pro is supercharged by the next-generation M2 chip, giving you Apple's most portable pro laptop for school and up to 20 hours of battery life.1
So you can push your coursework further, everywhere you go.
Even more reasons to choose Mac…
How Sync help schools to adopt Mac
Whether you're looking to deploy a new iMac suite, create a bookable bank of MacBook Pro, or equip your teachers
with the latest MacBook Air, we've got you covered. We work with schools across the UK to support with the adoption and ongoing management of Mac, including the financial, curriculum, and technical elements.
Engage a Specialist
Our team of Education Consultants work with schools across the UK to create tailored Mac solutions, encompassing the financial, curriculum and technical elements of each project.
Get in touch to chat by email, phone, video chat, or arrange a meeting at your school.
Finance and Subscription
There are a range of finance options available to help ensure the sustainability of your project. Finance and subscription programmes can help to reduce upfront costs, and provide flexibility.
Explore some simple cost-models, and learn more about subscription
Apple Financial Services
We partner directly with Apple Financial Services to provide a range of different financial models to aid with your programme – all backed by an operating lease.
Learn how Apple Financial Services make it easier than ever to bring Mac to your school in a simple, cost-effective way.
Apple Technical Training and Certification
As an Apple Authorised Training Provider, we offer everything from Apple Certification courses, to bespoke sessions. Courses start from just £195 exVAT.
Learn more about our technical training today by checking out our full course list.
Onsite and Remote Technical Support
It's important to have someone to turn to should any technical challenges arise post-deployment. Our technicians can work onsite, or remotely to support your team.
Learn more about the different support mechanisms available to your school.
Battery life varies by use and configuration. See www.apple.com/uk/batteries for more information.
Forrester: The Total Economic ImpactTM (TEI) of Mac in Enterprise. A commissioned study conducted by Forrester Consulting on behalf of Apple.
*Pricing correct on 13.03.23. Excludes VAT at 20%. Based on a 36-month agreement with 12 quarterly payments. Pricing shown is a monthly representation. Minimum term and spend applies. Terms and conditions apply. Finance for business purposes only. Subject to acceptance and affordability checks. Applicants must be 18 or over. Available on new equipment only. For Finance Lease and Operating Lease VAT is due with each rental payment and you will not own the equipment at the end of the agreement. BNP Paribas Leasing Solutions does not offer tax advice; refer to your accountant/auditor for lease accounting advice. Return conditions apply. Terms and conditions apply. Images are for illustrative purposes only. Apple Financial Services is powered by BNP Paribas Leasing Solutions. Finance provided by BNP Paribas Leasing Solutions Limited, Northern Cross, Basingstoke, RG21 4HL. Registered in England No.901225. Authorised and Regulated by the Financial Conduct Authority.