Lightspeed Filter™
Empowering Safe, Secure, and Equitable Education For Schools and MATS.
Lightspeed Filter™ is the best-in-class solution provided by Lightspeed Systems®,
acting as a solid barrier to harmful material to ensure student online safety.
What is Lightspeed Filter™?
Lightspeed Filter™ is a solution designed to protect students from illicit content online,
and to ensure that their devices are being used appropriately for education.
It provides scalable, cloud-based safeguarding and reporting on every device wherever students are
learning with education-focused tools for safe YouTube, social media and powerful SSL controls.
Granular YouTube Controls
SmartPlay takes control of YouTube. Allow access to educational videos whilst blocking inappropriate content, thumbnails, and time-wasters in just a click.
Easy SSL Decryption
Provide multi-OS SSL decryption without the need to configure proxies, PACs, or trust certificates. Lightspeed SmartAgents™ put the power of a best-in-class safeguarding filter in each device.
Dynamic Reports
Get high-level data on device use or detailed, granular reports on individual students. Lightspeed Systems® offers the most powerful, actionable, and shareable reports.
The Leading Web Content Filter for Education
Sync is working together with Lightspeed to help schools protect pupils from harmful online content, whether
they're in the classroom or on the cloud. Compatible with Chrome, Windows, iOS and Mac OS,
Lightspeed Filter™ can be integrated seamlessly into most institutions' existing systems.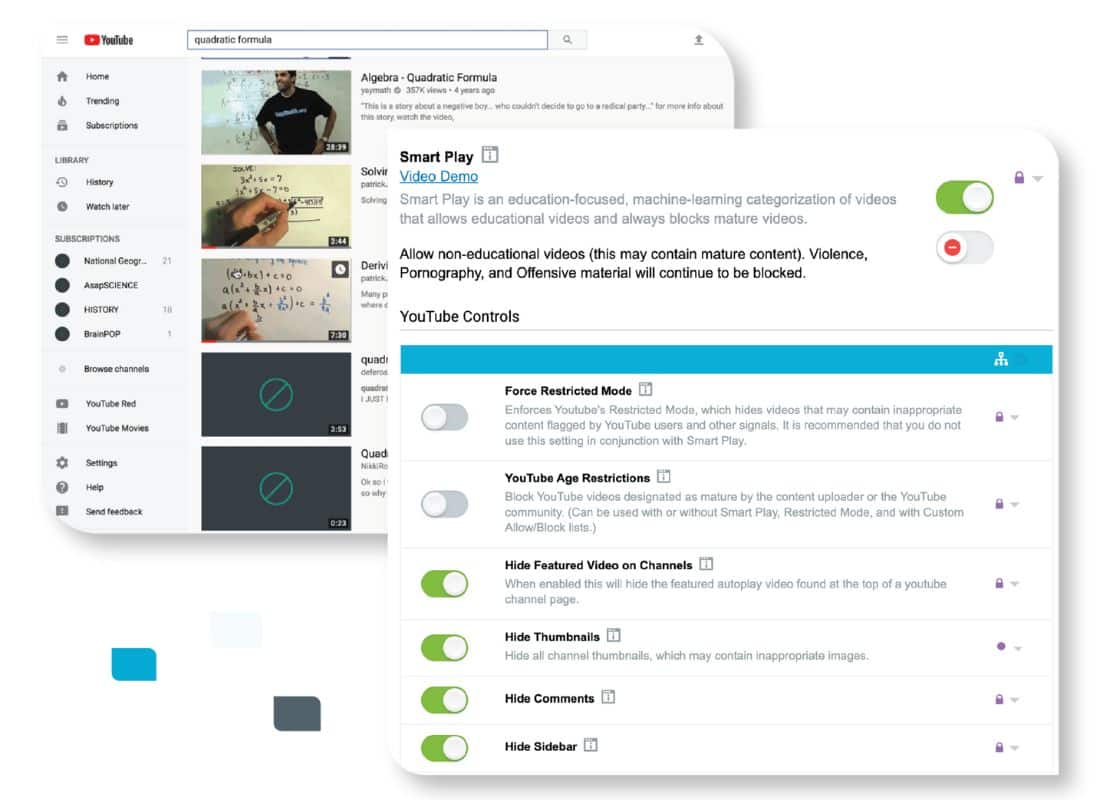 Protect Your Students
Lightspeed Filter™ helps technology teams scale student safety with their cloud-based, device-level protections that work across all devices, operating systems, and learning environments.
Utilise the power of advanced AI technology to block millions of inappropriate, harmful, and unknown sites, images, and videos.
Streamline Decision Making Processes
Get MAT, school, and user-focused dashboards and reports. Get instant visibility of all student and staff device usage, including top websites, apps, blocks, searches, and more.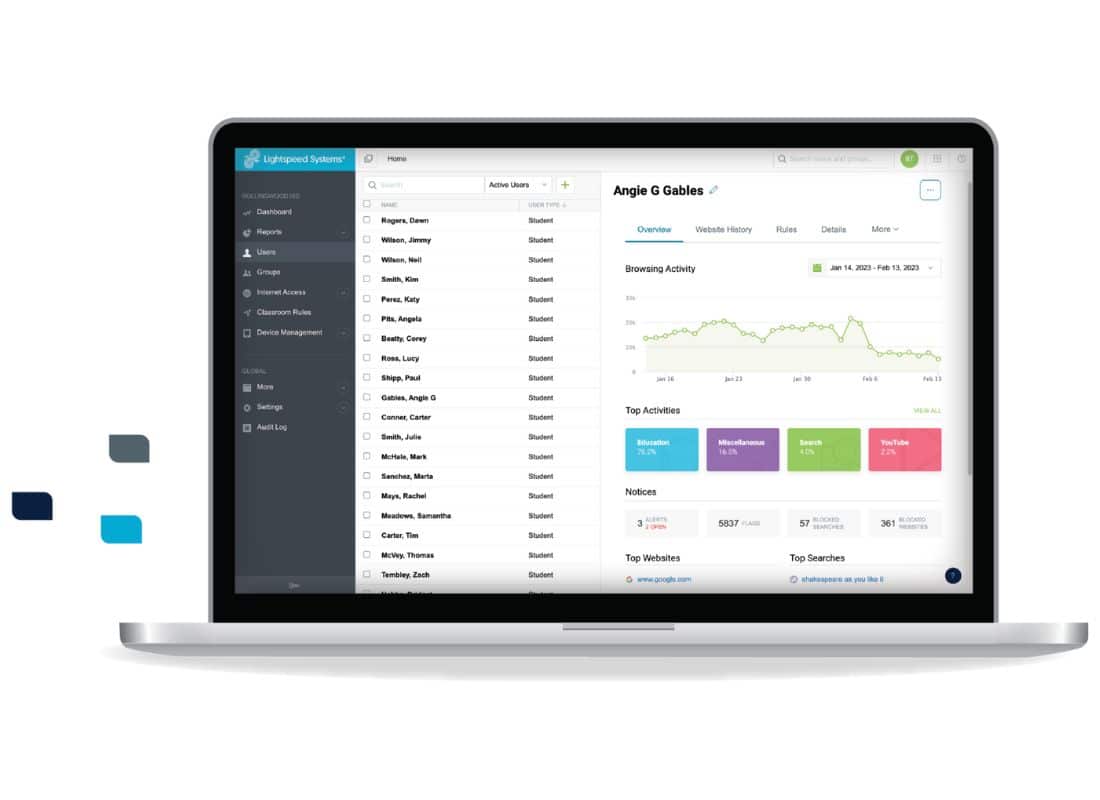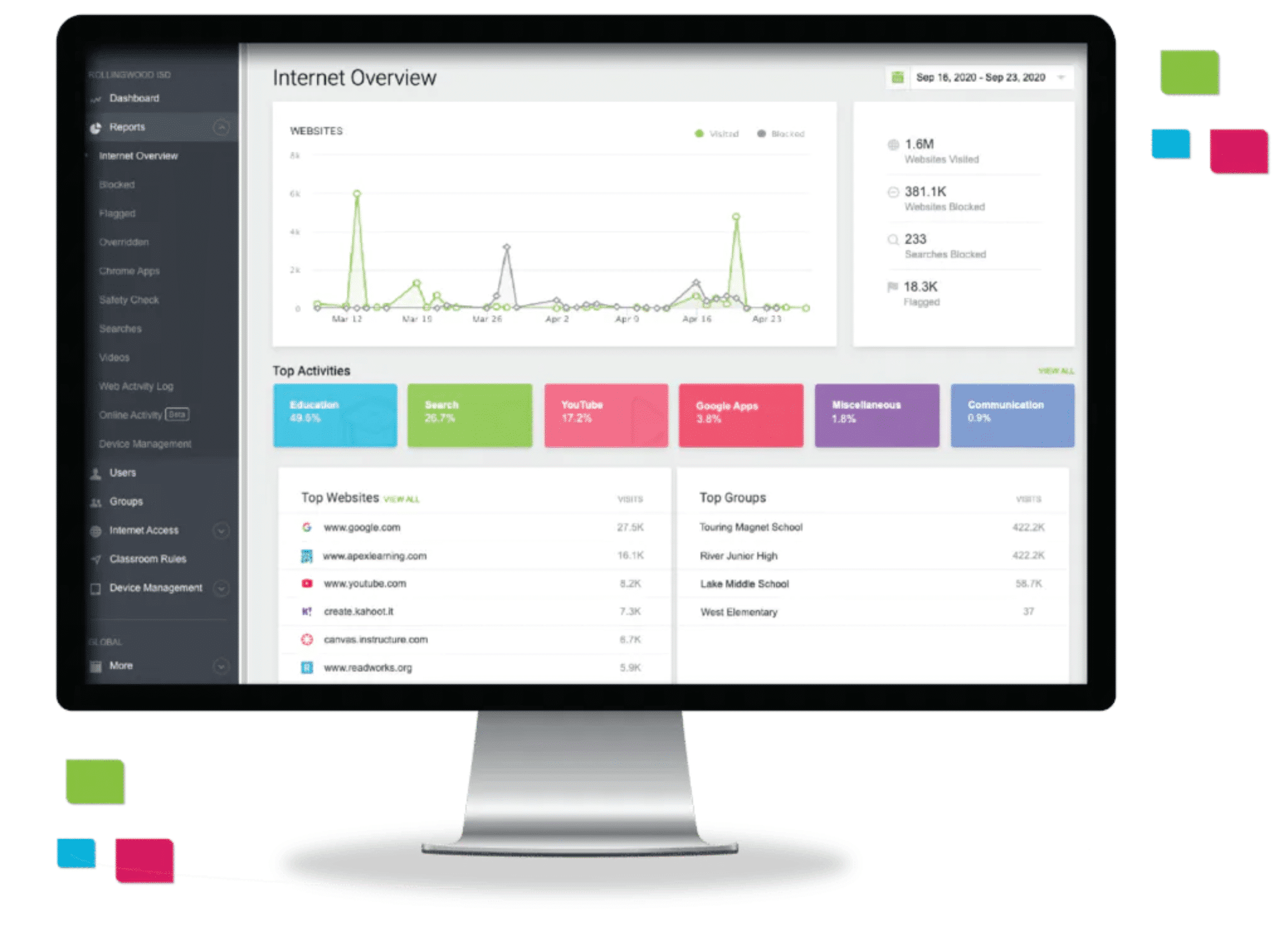 Precise Web Filtering
With 138 categories that differentiate sites such as adult gaming versus educational gaming, Lightspeed Filter™ is the most precise web filter on the market ensuring comprehensiveness without over blocking, unlike other filters.
From 20 years of web crawling, Lightspeed has the most mature and complete education-focused database in the industry leveraging machine learning and human review by data scientists and to block inappropriate, new, and unknown sites and allow access to valuable educational materials.
Parental Controls for Student Activity
The Lightspeed Parent Portal™ empowers parents to manage screen time, pause web browsing, and provides insights on student online activity at no additional cost.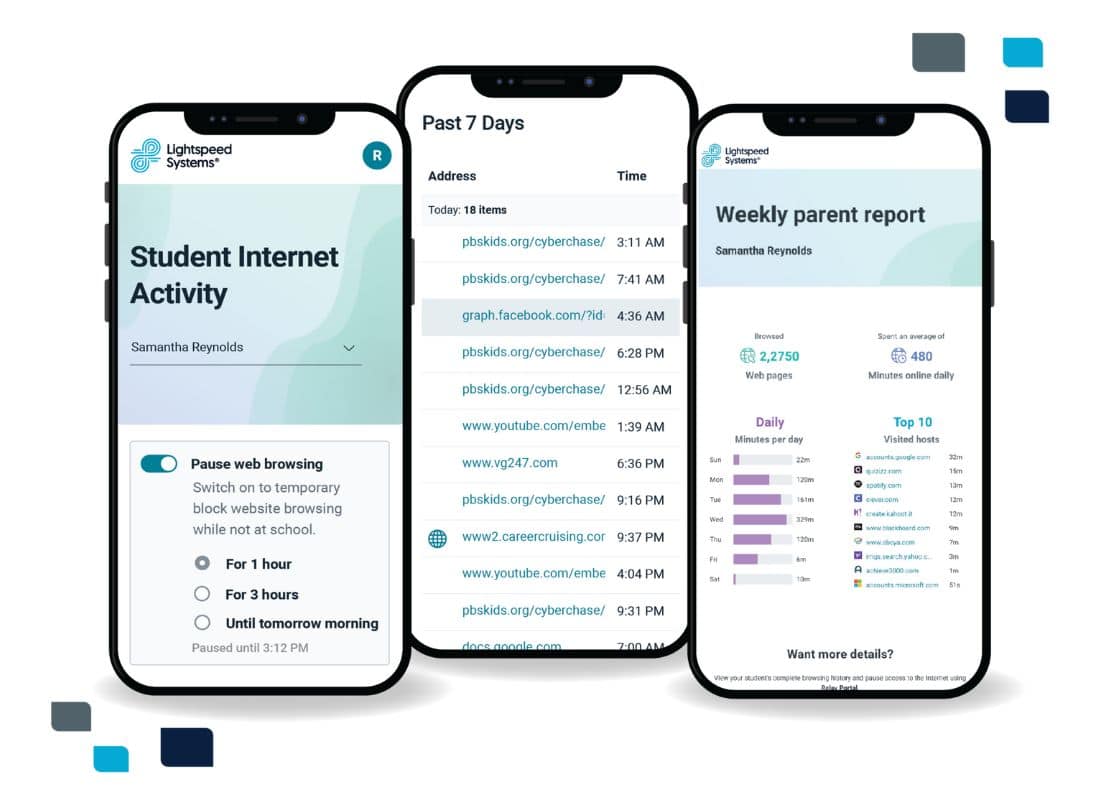 How Sync Can Help You With Your
Digital Transformation Strategy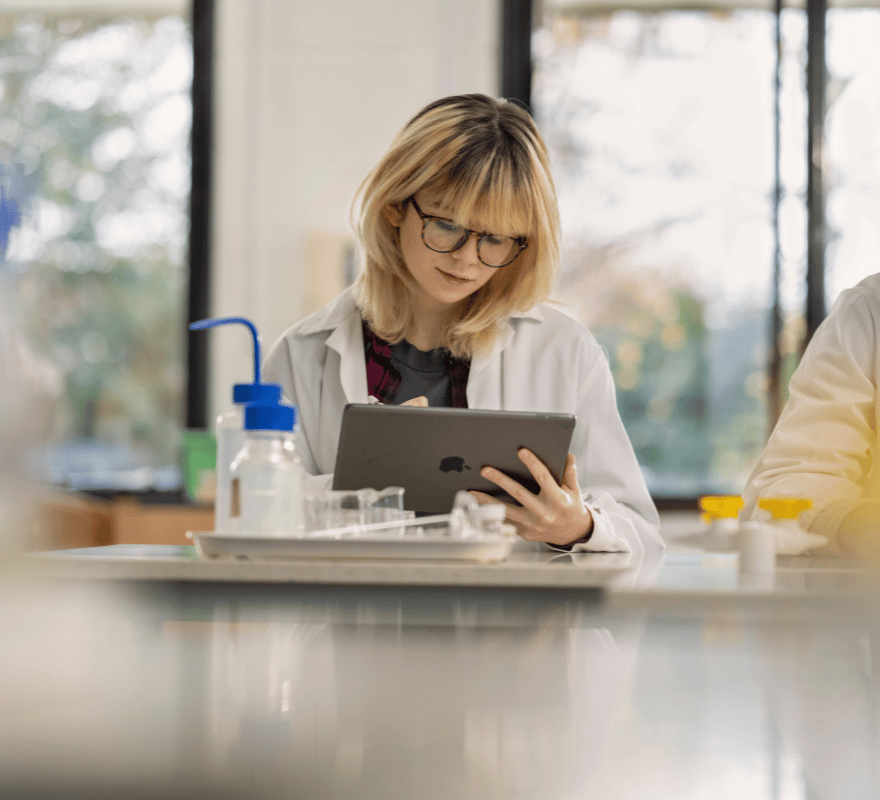 Engage a Specialist
Our team of Education Consultants work with Universities across the UK to create tailored technology programmes, encompassing financial, curriculum and technical elements of each project.
Get in touch to chat by email, phone, video chat, or arrange a meeting at your campus.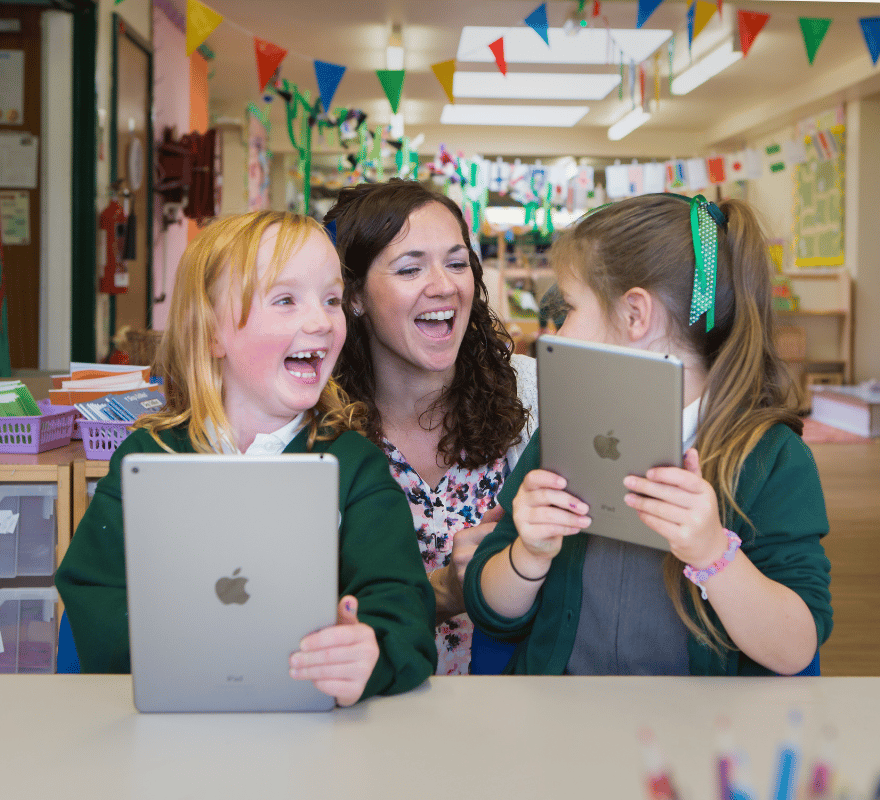 Online Procurement
With our organisation account, your institution can obtain quotations and place orders for Apple products and accessories online – with access to exclusive education discounts across the entire Sync catalogue.
Apply for an organisation account for your institution today.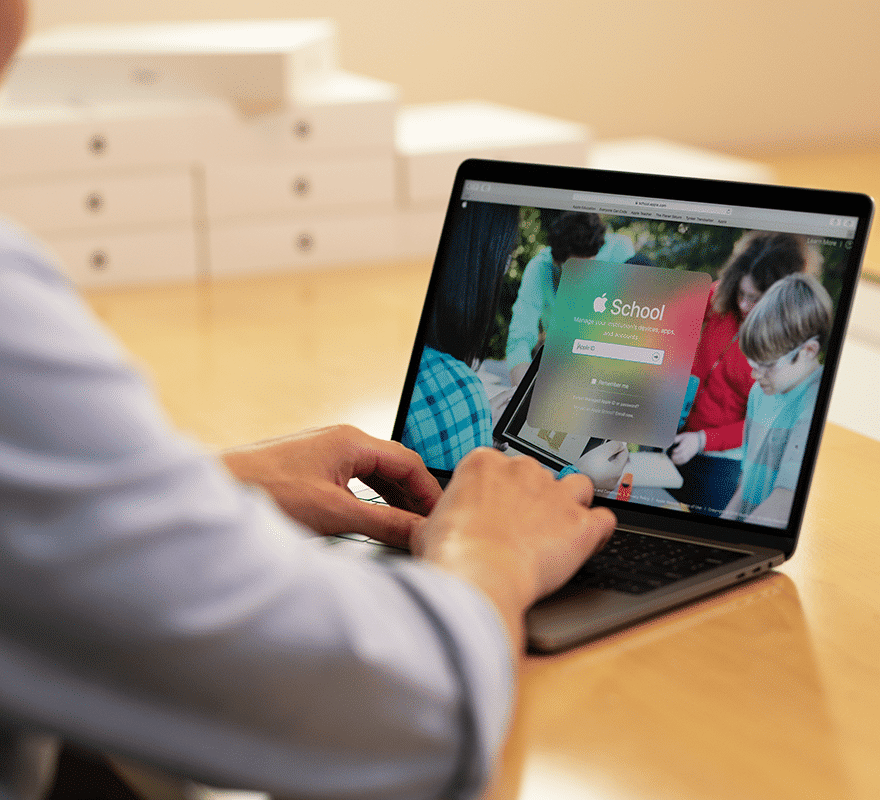 Onsite and Remote Technical Support
It's important to have someone to turn to should any technical challenges arise post-deployment. Our technicians can work onsite, or remotely to support your team.
Learn more about the different support mechanisms available to your team.
Lightspeed Filter Contact Form
Get in touch with our specialist team to discuss adopting Lightspeed Filter into your institution.
0161 605 3838 | education@wearesync.co.uk
"*" indicates required fields