Affordability with Apple
Sync have been integral in planning and delivering many large scale Apple deployments since the inception of the iPad in 2010, including
1:1 projects in both the Primary and Secondary sectors. Technology is continuing to become embedded in all areas of life, from the school classroom to the workplace. In the education sector we see that budgets are more scrutinised than ever. So how do schools and colleges keep up with this demand for technology and prepare students for this world when finances are already so stretched?
Financial Modelling
Explore all of the different funding
options, and find a financial model that works for your institution.
Affordability Tools
Learn how our cost reduction and
offsetting programmes can help to drive affordability.
Budget Predictability
Combine financial modelling with
affordability tools to help set out your future budgets.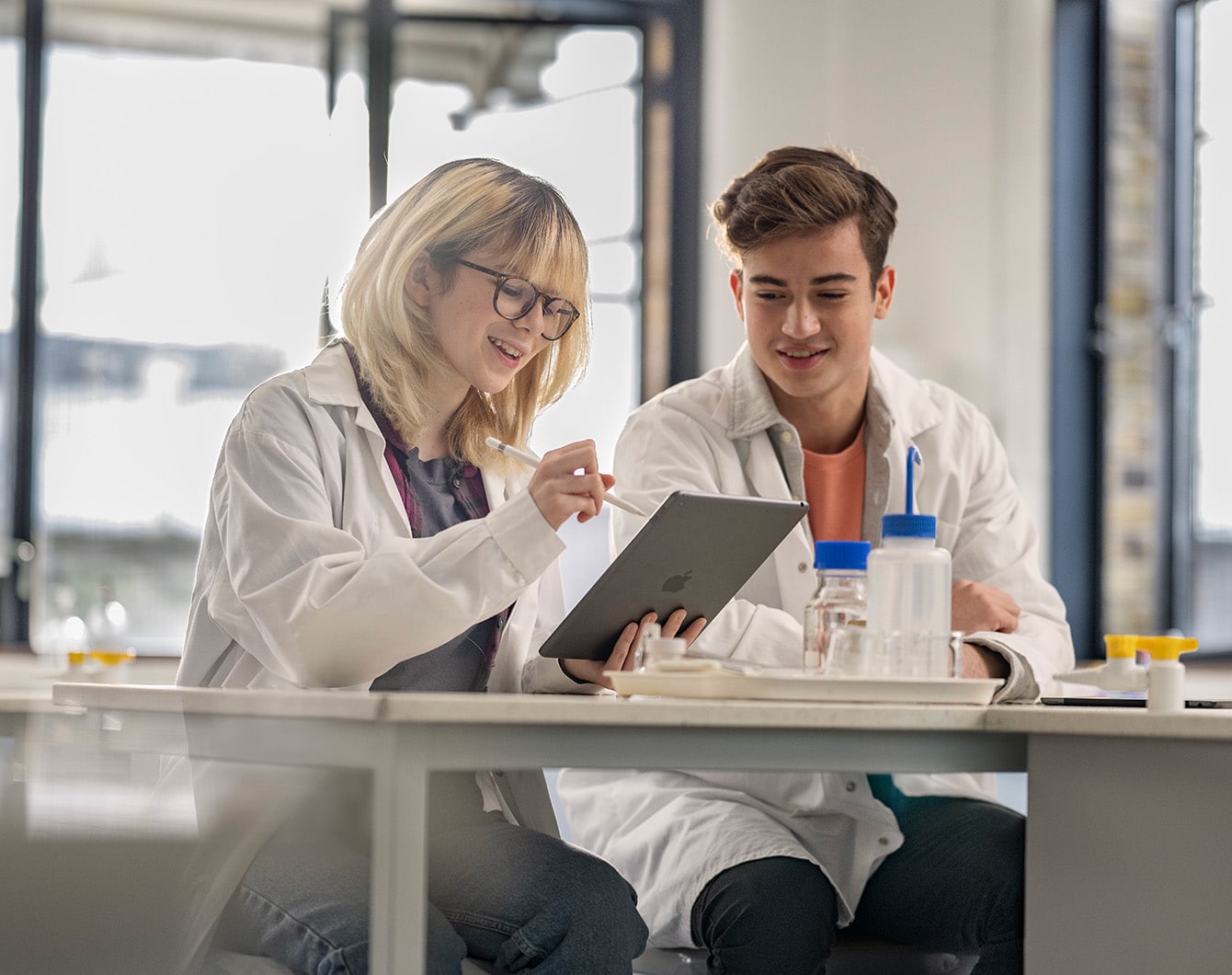 It all starts with a vision…
When looking to embed technology in to your Trust, creating a shared vision will help ensure consistency throughout the programme, and allow all stakeholders to focus on the same objectives. A shared vision also helps the Trust to communicate why it is looking to integrate technology in to its teaching and learning strategy. Your vision is the heart and soul of your project.
The vision for your Trust doesn't need to be complex – the more straightforward the vision, the greater chance of success.
Whilst each Trust has its own unique vision, we have been able to identify some common themes, which include:
To support or enhance teaching and learning through technology
To raise student engagement
Giving students equitable access to education through technology
Helping to reduce the administrative elements of teacher workload
Providing new, remote learning opportunities
Preparing students for the world of work
Exploring the Funding Models
Each school has individual requirements and one size doesn't fit all. Sync will discuss and help plan the best financially
sustainable model for each and every school. We have included information on some of the key areas, however we build bespoke project plans with your school which is customised for your project and existing IT environment.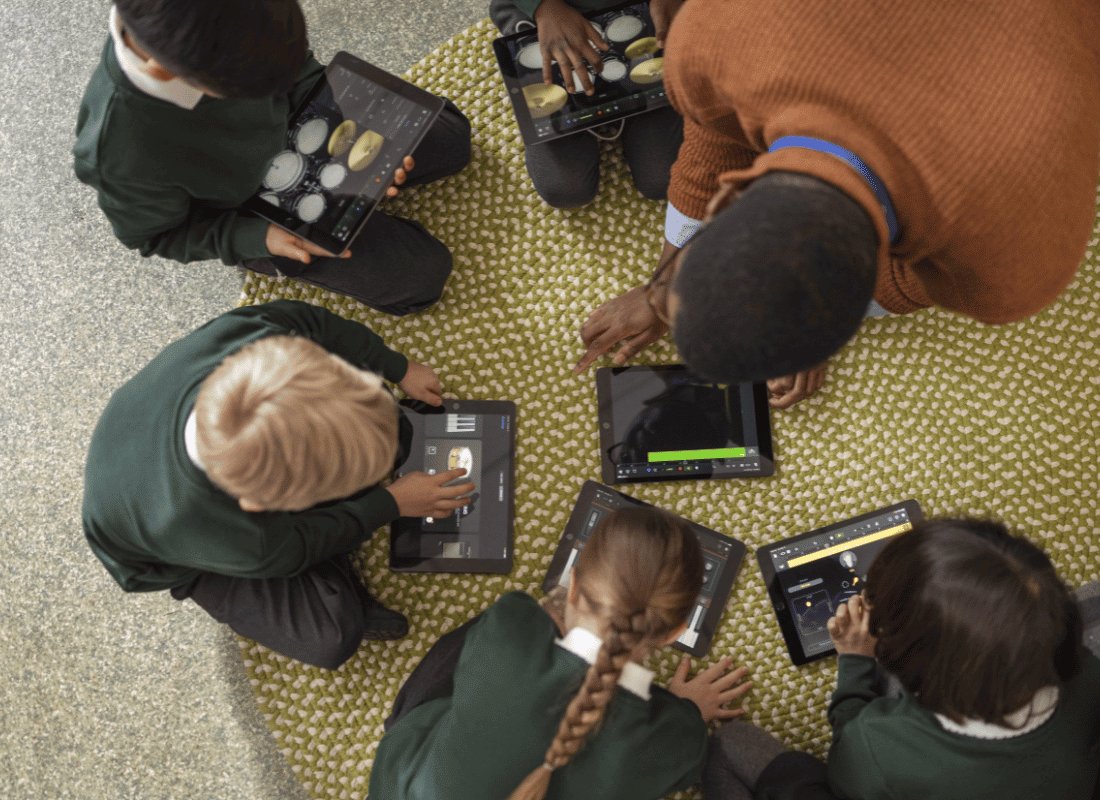 Subscriptions & Operating Leases
A Fair Market Value (FMV) lease from Apple Financial Services leverages the Apple guaranteed residual values, to create a flexible finance model. Lease terms can run from 1 year to 4 years, with payments made monthly, quarterly or annually.
At the end of the lease term the options are; hand back the devices, extend the lease or explore ownership options. FMV leases are underpinned by residual values which are guaranteed by Apple, and can be classed as a compliant operating lease.
Single Upfront Payment
The single upfront payment (SUP) is a one time payment available through Apple Financial Services. This model enables you to spend an approved budget upfront, and at the same time leverage the Apple guaranteed residual value for the devices.
The one time payment is made at the beginning of the lease term and no further payments are due over the period of the lease. The SUP option can be classed as a compliant operating lease, and is underpinned by a residual value that is guaranteed by Apple.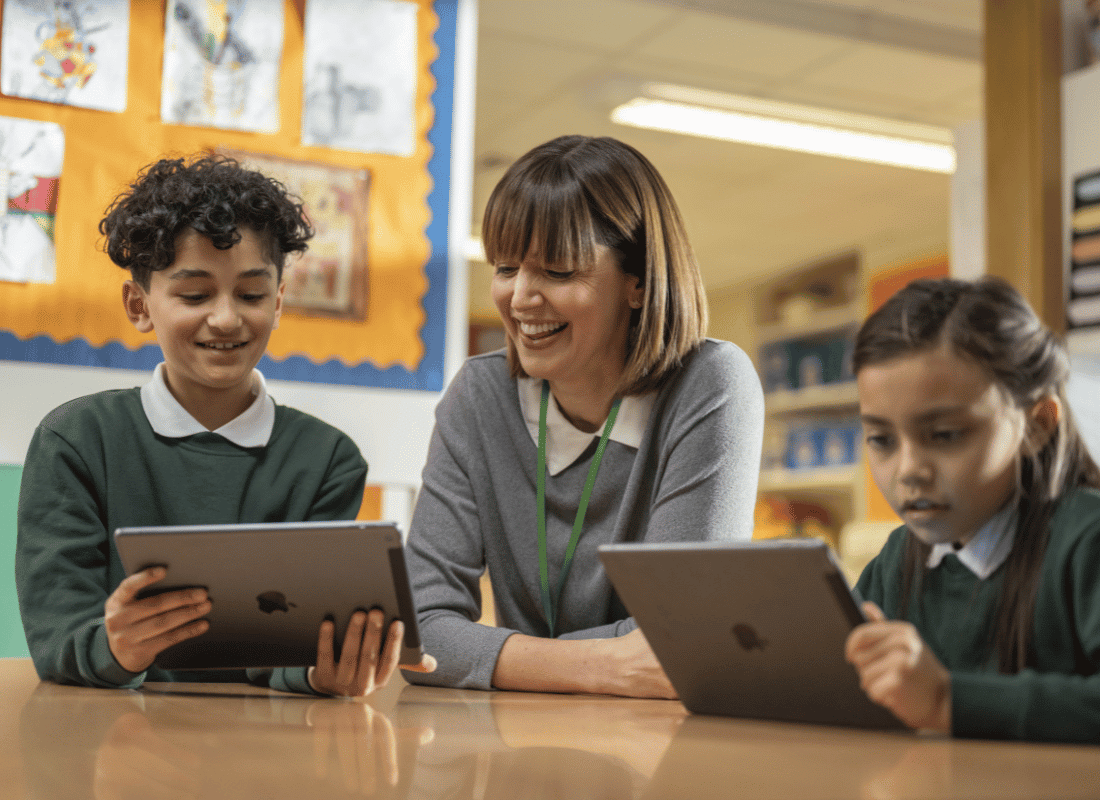 Capital Purchase
A capital purchase, is the procurement of goods with a 1+ year life span, over the value of £5,000. This is done utilising capital from your budget – and devices are purchased outright.
Whilst capital purchases don't carry the same cost savings as a subscription or single upfront payment finance model, when used with affordability tools, you can still unlock savings. One example of this is using a buyback or trade-in service to release equity from your devices after a term; such as planning out a two, three, or four year refresh cycle.
Why Schools Choose Sync
Sync supports businesses and schools across the UK, aiding in the adoption, deployment, and ongoing use of Apple technology. This includes provision of hardware, software, solutions, and financial modelling, as well as installing and integrating technology, and providing training, technical support, repairs, and more.