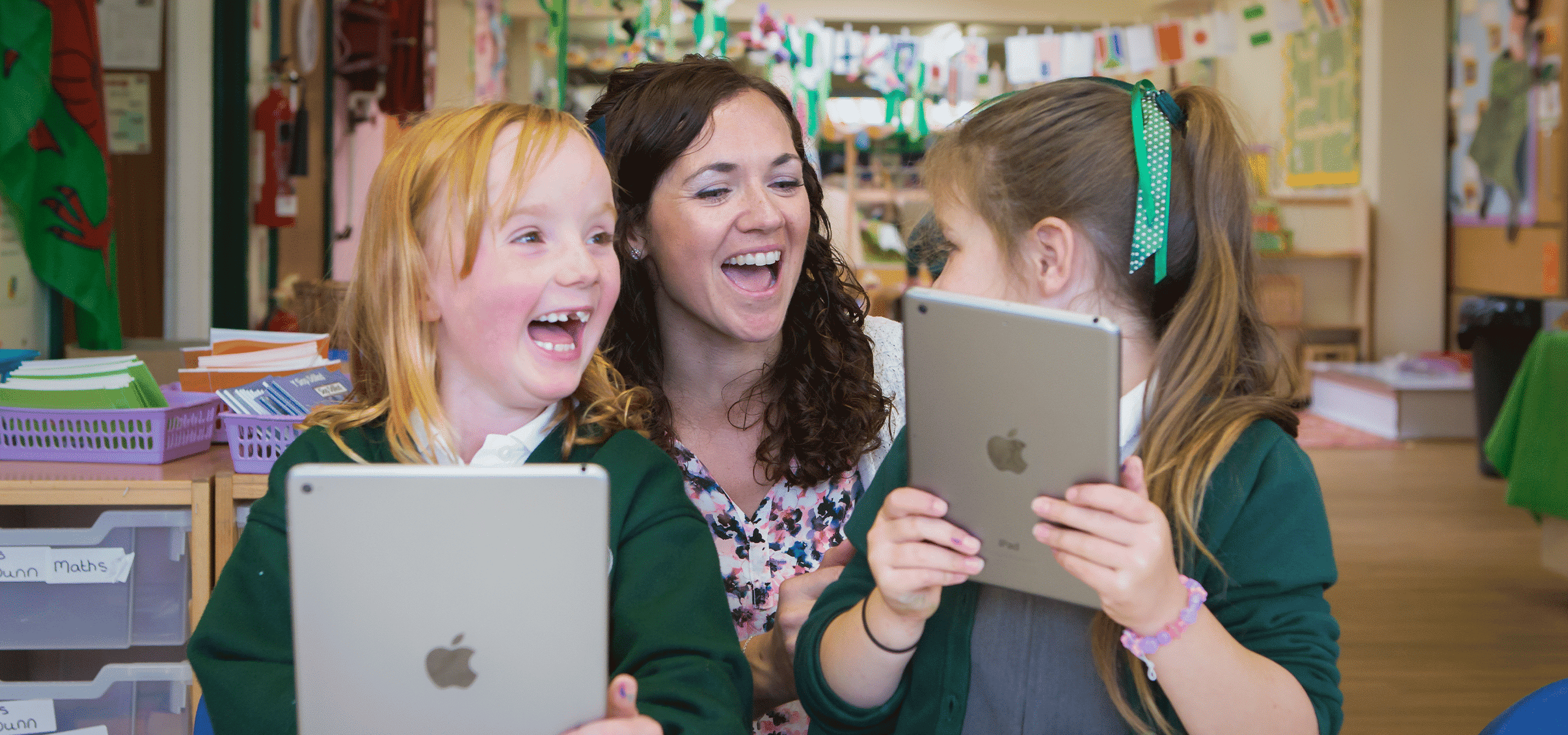 Trust iPad Programme
Whether you are looking to support or enhance teaching and learning, provide new learning opportunities for students, or provide equitable access to learning, our Trust iPad Programme is for you. Through this programme, Sync work with Academy Trusts to deliver innovative, accessible, and equitable learning, supported by technology – in the form of 1:1 (one device per student).
iPad has had such a transformative effect on education since it's launch in 2010, and continues to be the device of choice for UK-schools looking to adopt a mobile device in order to drive engagement¹, and enhance outcomes.
Our mission is to support schools, to help them prepare their students for the world of work, and give them the best possible chances in life. We achieve this by ensuring that students have a strong understanding of technology and developed skills. As an Apple Authorised Education Specialist, Sync are perfectly placed to support your Trust through its migration to a 1:1 model.
What are the benefits of introducing iPad?
In 2020, we commissioned an independent study focussing on the total economic impact of iPad in education. The results, gathered from schools across England and Wales, include direct benefits for both students and staff.
Benefit from enhanced2
learning outcomes
Report reduced3
teacher workload
Say students are4
more engaged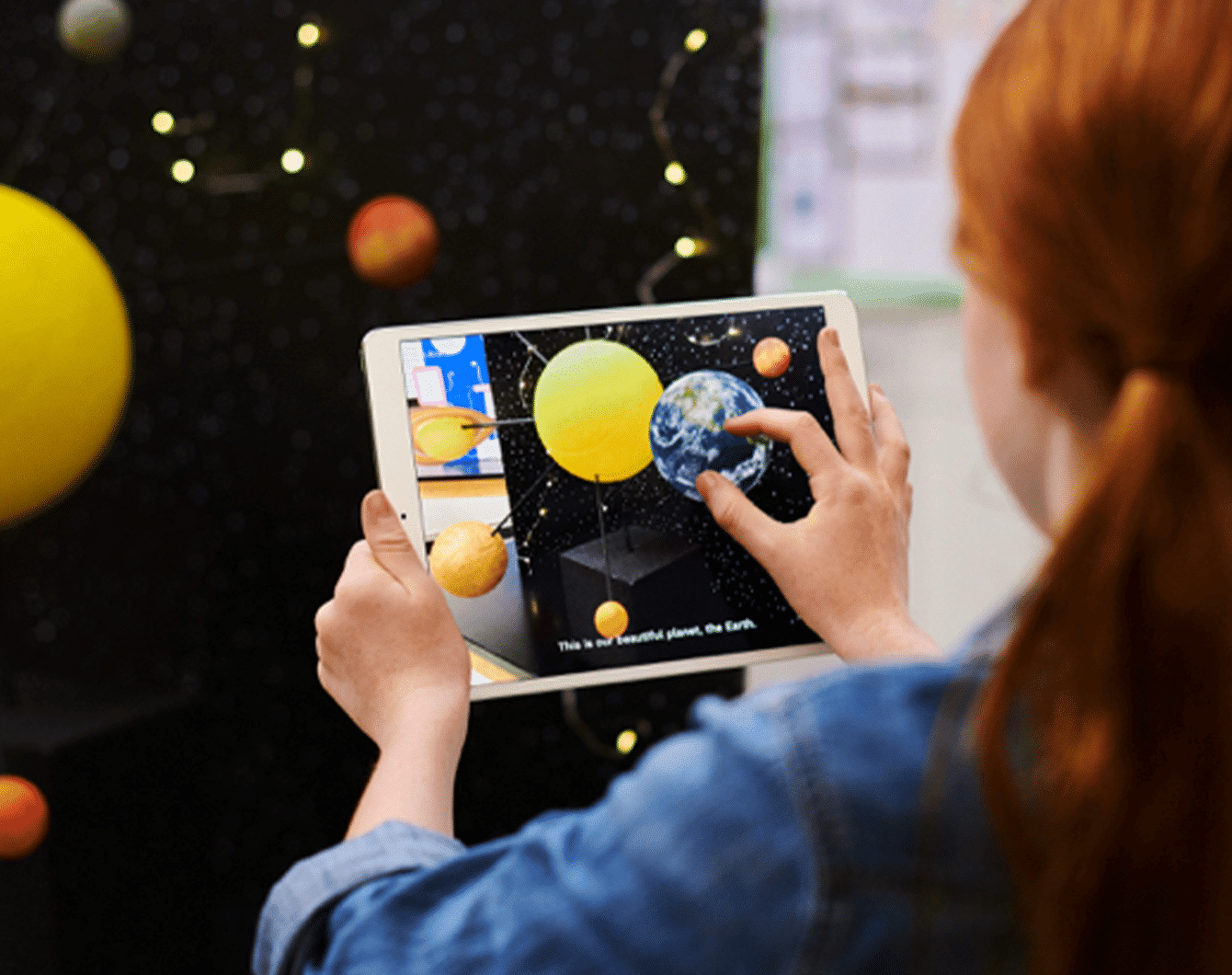 It all starts with a vision…
When looking to embed technology in to your Trust, creating a shared vision will help ensure consistency throughout the programme, and allow all stakeholders to focus on the same objectives. A shared vision also helps the Trust to communicate why it is looking to integrate technology in to its teaching and learning strategy. Your vision is the heart and soul of your project.
The vision for your Trust doesn't need to be complex – the more straightforward the vision, the greater chance of success.
Whilst each Trust has its own unique vision, we have been able to identify some common themes, which include:
To support or enhance teaching and learning through technology
To raise student engagement
Giving students equitable access to education through technology
Helping to reduce the administrative elements of teacher workload
Providing new, remote learning opportunities
Preparing students for the world of work
Aims of your iPad Programme
With your vision defined, the next step is to set out a series of aims for your project. Your project aims will typically focus on a series of key elements, these being: culture, capacity, team, community, finance, and measurement.
In each element, we look to define its current position, create a plan for development that aligns to your vision, and explore how this can be sustained long term. For example, assess the current culture in the Trust – with specific focus on your culture of: teaching, learning, and technology, and set out a series of work streams to support in their continued development.
As your programme develops, you vision will also evolve, so it is important that each of the work streams that you create are sustainable, and can evolve alongside your vision.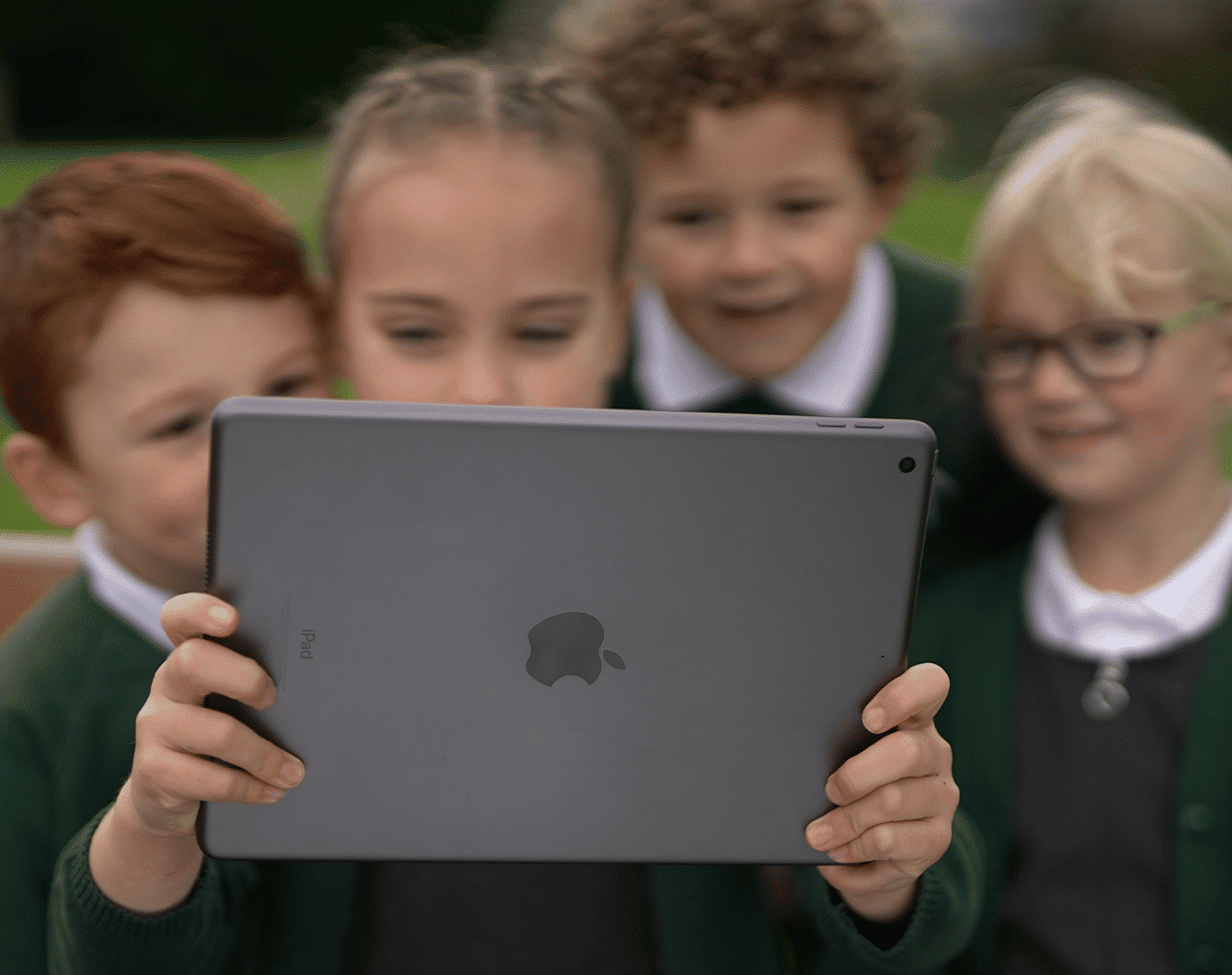 See iPad in action…
Sync worked with Oasis Community Learning Trust (OCL) to deliver a Trust-wide equitable learning initiative calledOasis Horizons. Through the Horizons programme, OCL deployed more than 30,000 iPad across 52 schools, equipping every student and teacher with the latest technology to support teaching and learning across the Trust.
What are the key considerations of a 1:1?
Once you have a clear strategy in place that addresses your vision for teaching and learning with technology,
the aims of your trust iPad programme, and how you will measure impact, the next step would be to address the functional components of the project, such as CPD, finance and technical.
Engage a Specialist
Our team of Education Consultants work with Academy Trusts across the UK to create tailored 1:1 programmes, encompassing the financial, curriculum and technical elements of each project.
Get in touch to chat by email, phone, video chat, or arrange a meeting at your school.
Finance and Subscription
There are a range of finance options available to help ensure the sustainability of your project. Finance and subscription programmes can help to reduce upfront costs, and provide flexibility.
Explore some simple cost-models, and learn more about subscription
Apple Financial Services
We partner directly with Apple Financial Services to provide a range of different financial models to aid with your programme – all backed by an operating lease.
Learn how Apple Financial Services make it easier than ever to bring iPad to your Trust in a simple, cost-effective way.
Apple Technical Training and Certification
As an Apple Authorised Training Provider, we offer everything from Apple Certification courses, to bespoke sessions. Courses start from just £195 exVAT.
Learn more about our technical training today by checking out our full course list.
Onsite and Remote Technical Support
It's important to have someone to turn to should any technical challenges arise post-deployment. Our technicians can work onsite, or remotely to support your team.
Learn more about the different support mechanisms available to your Trust.
Frequently Asked Questions
How do I define aims for culture?
Examine the current culture in the Trust, and explore how can it be developed – with specific focus on your culture of: teaching, learning, and technology.
How do I define aims for capacity?
Capacity is all about understanding how much time is available to support your new vision – for example, do your teachers and leadership teams have the capacity to fully support your vision.
How do I define aims for a team?
A team that includes stakeholders from across the Trust – such as leadership, finance, technical, and teaching and learning specialists, can enhance your capacity, and share the responsibilities of the programme.
How do I define aims for my community?
Consider how you currently engage with your wider community, and what information would they want to know. Would new paths of communication be beneficial as part of this project.
How do I define aims for finance?
How will the project be funded? There are several options for this, including leasing, and parental contribution. You may also unlock cost savings in other areas as part of this programme (such as printing).
How do I define aims for measurement?
Define the specific components that could we measure in order to determine the success of the programme. This could include changes to learning, engagement, outcomes, or other metrics.