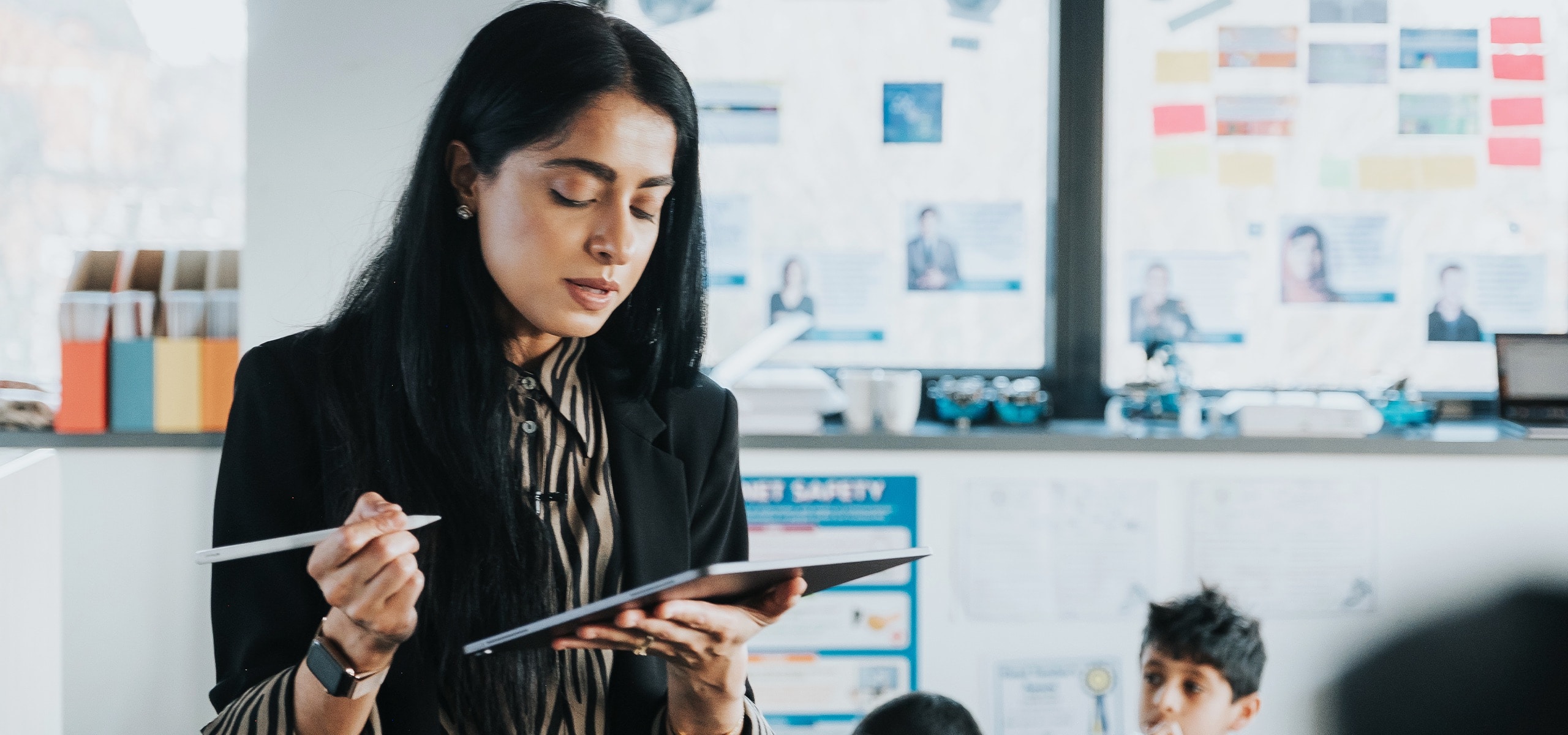 Assessment with iPad
Schools across the UK are digitising their workflows, using iPad for content distribution, and summative and formative assessment. Using tools like Apple Schoolwork, Showbie, and ScholarPack, schools can significantly reduce teacher workload, whilst also simplifying assessment and moderation processes. This was highlighted in a recent survey conducted in UK schools, with 100% of teachers stating that using iPad saved them time on administrative and assessment tasks1.
Digitisation not only saves time and reduces administration, but also enables new opportunities to provide student feedback in more engaging ways; like audio-notes*. Recent findings made by the Chartered College of Teaching have shown that providing audio-notes as feedback can greatly impact the way students respond to, and engage with the feedback provided².
As an Apple Authorised Education Specialist, Showbie Platinum Partner, ScholarPack Partner, Microsoft Education Partner, and Google Education Partner, Sync  are perfectly placed to consult with your school, and provide hands-on support with the digitisation of your assessment workflows.
Why use iPad for assessment?
When it comes to digitising assessment processes, iPad sets the standard. Teachers can leverage
tools like Schoolwork, Microsoft 365, and Google Workspace, to set assignments, share resources, collaborate, assess, and feedback – all from one device.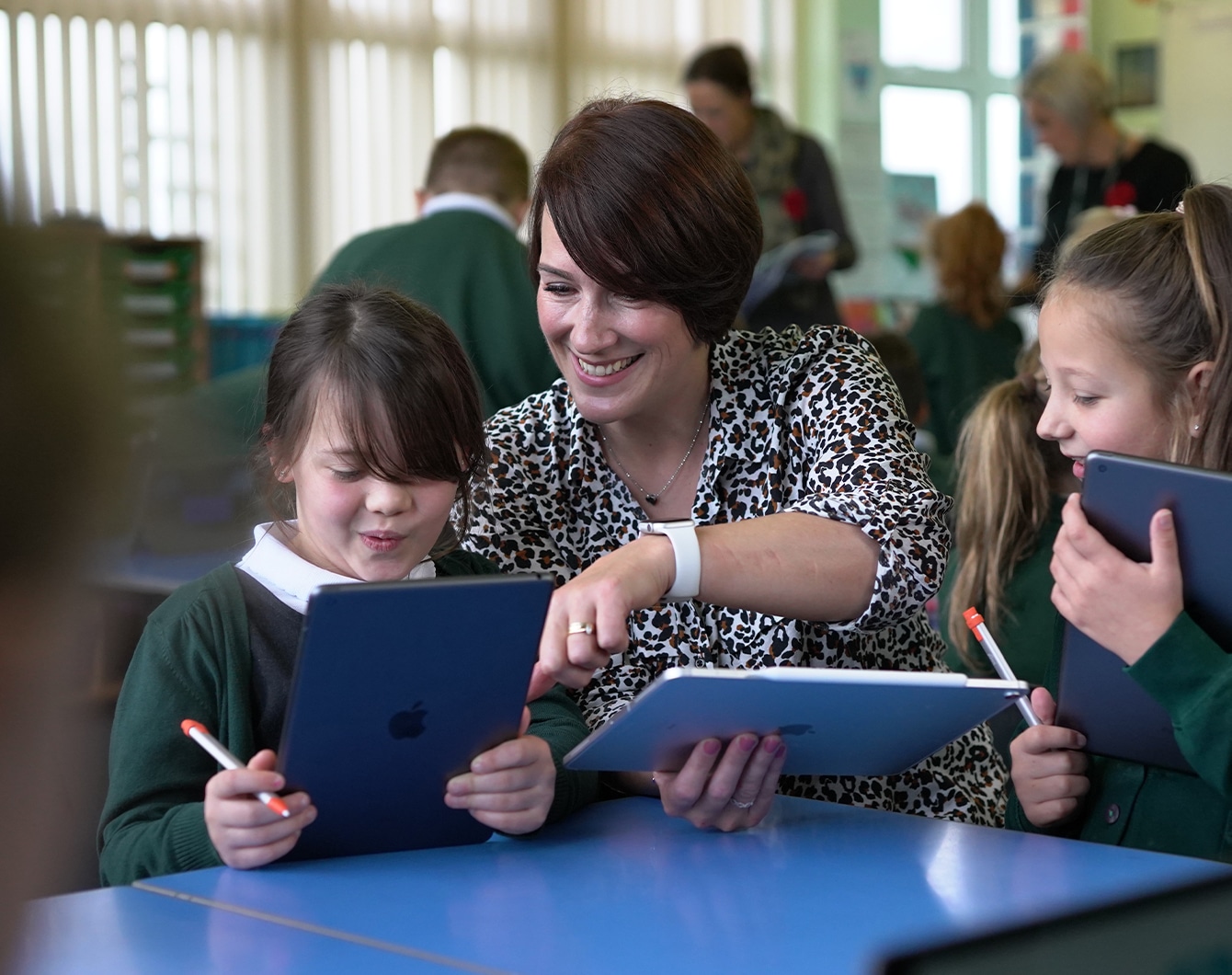 Saving teachers time
Digitising your existing workflows, assessment, and moderation processes can significantly reduce the amount of time teachers spend on administrative and assessment tasks¹.
Classroom efficiencies:
Digitising content – With iPad, teachers can easily share digital resources and worksheets with students, classes, and groups, removing the time and cost of printing and photocopying.
Taking books home – After completing work in their books, students can scan their work using their iPad, so that it can be assessed digitally – meaning teachers don't have to take books home to mark.
Simplifying planning and moderation – By creating an organisational structure in your assessment system, heads of departments, heads of subjects, and SLT can access lessons, content, and assessed work for moderation via their own device.
Enhancing communication – Using tools like Showbie, schools can easily digitise and enhance both internal and external communications, such as giving parents access to their child's work.
Accessibility – Using the built-in accessibility features of iPad, students can customise their learning experience, with options for vision, hearing, mobility, and more – ensuring that immediate accommodations can be made to support student learning.
Enhancing student engagement
A recent National Student Survey (NSS) found that students were often dissatisfied with the amount and quality of feedback provided by teachers3. It is therefore no surprise that institutions across the UK are looking at how to deliver Technology Enhanced Assessment, unlocking additional tools to help educators better engage their students, and enhance the value of the feedback given.
Enhancing engagement through assessment:
Audio feedback – Studies reveal that providing students with audio feedback, in place of written feedback, leads to students being more satisfied. Students also reported that audio feedback provided them with more explanatory and motivational comments than written feedback3.
Faster feedback – With iPad, teachers can significantly speed up the feedback process – which also makes the feedback more effective. The longer it takes to provide feedback to students, the less likely it is that the feedback will be effective – as students will become disengaged over time4.
Access anywhere, anytime – When workflow and assessment practices are digitised, students and teachers can use their iPad to access their work from anywhere, at any time. This means that both pupils and educators can review work, and reflect on feedback wherever, whenever.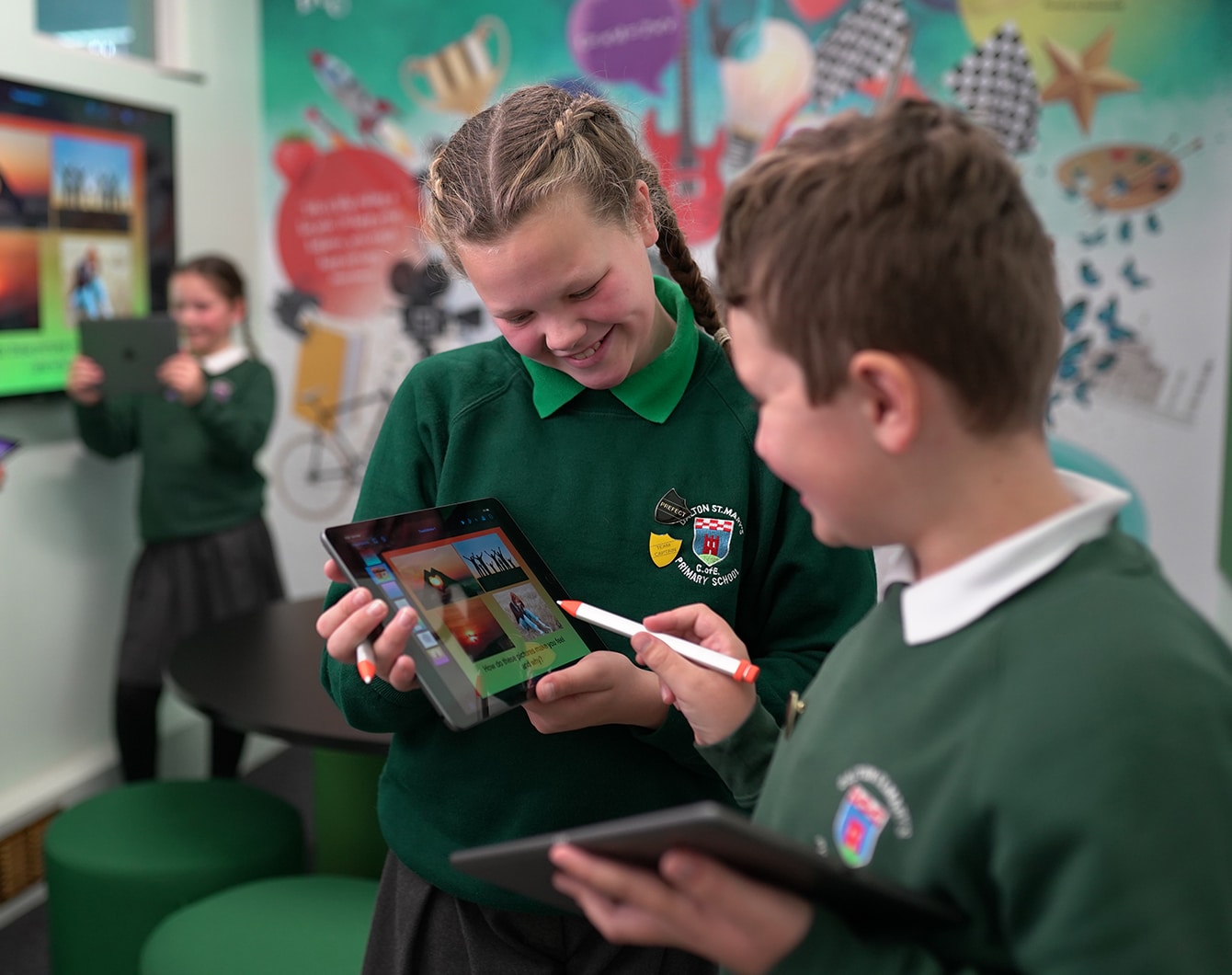 Choosing your assessment platform
With a huge range of incredible assessment tools available for iPad, it is essential that you
evaluate your assessment tools before use, and choose the right solution for your school.
Google Workspace and Classroom
Google Classroom is your all-in-one place for teaching and learning. Their easy-to-use and secure tool helps educators manage, measure, and enrich learning experiences.
Work simultaneously in the same document with the whole class or connect face-to-face with Google Meet.
We recommend using Classroom in:
Primary (KS2 and above), Secondary, Trusts, Further Education, and Higher Education.
Microsoft 365 and Teams
Get classes, meetings, assignments, files, and collaboration all in one place, with Microsoft Teams.
Organise classrooms and assignments, collaborate and share files, and access class materials in one central location – featuring the simple, intuitive power of the Teams app.
We recommend using Teams in:
Primary (KS2 and above), Secondary, Trusts, Further Education, and Higher Education.
Source: TechValidate
* Not all assessment platforms listed on this page provide audio-feedback capabilities.