Back to News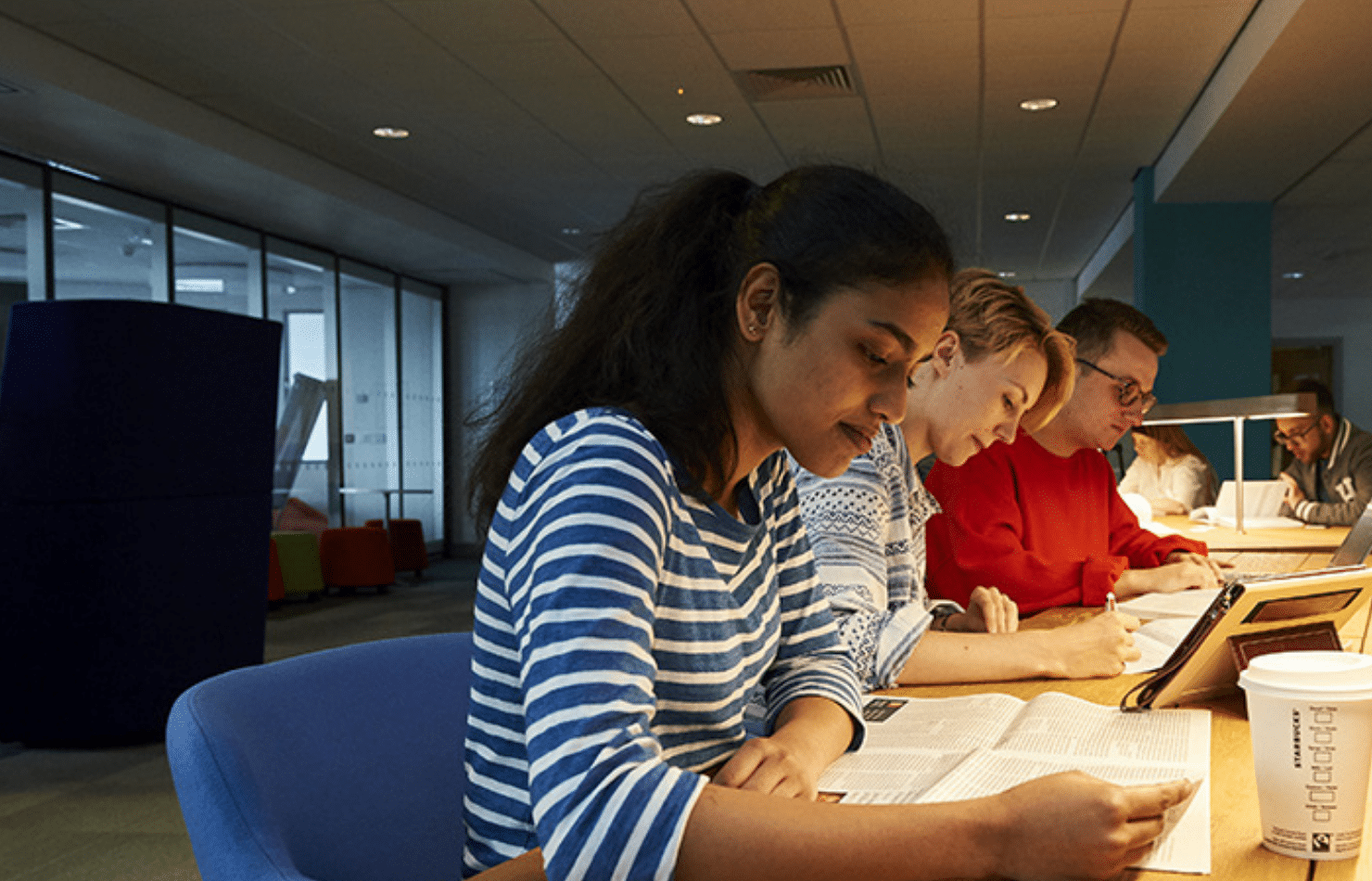 Mac Accessibility – A Strategy for Supporting Visually Impaired Students
Universities often use Virtual Learning Environments (VLEs) as a way to provide access to all resources needed throughout the year to all students. These allow students to view important Word or PDF documents relating to their course, stream live lectures, and submit their work for feedback and assessment. This method works for the majority of students, but it can be very easy for those who are unable to access the system – for whatever reason – to fall behind. 
One such student attends Wolverhampton University, and although he started his course over three years ago, he has been unable to undertake large components of the course due to the lack of accessibility to his university's VLE Campus. 
The student had limited eyesight up until the age of twenty, but then became totally blind. When he enrolled at Wolverhampton University, he was assured that everything would be accessible to him.
"He underwent a DSA assessment and originally asked for a MacBook as he had been told that VoiceOver was more suitable. However, after a DSA assessment, he was provided with a Windows PC running JAWS."
After a lot of discussion over several years, he made the switch to Mac.
Instead, he was offered a series of sessions with Apple Professional Learning Specialist Nick Amyes, to get the most out of his new software. 
Method of Delivery
The student was given six one-hour sessions to teach him how to use the tools the Mac provided to make his university experience more accessible. The sessions were delivered via a combination of FaceTime audio and Teamviewer from his Mac. An auto-generated password was provided at the beginning of each session which then allowed his screen to be viewed and controlled if necessary. 
"The delivery of the sessions was planned to build up the skill levels of the student and make him feel comfortable that he was achieving his goals in being able to access Campus using VoiceOver."
Control of the student's screen was only used when there was a difficulty that could not be resolved by the student themselves.
Delivery
Nick explained, "I found it quite important to be very specific about telling the student whether what he was doing was correct, as he could not see it himself."
"The initial session was to familiarise the student with the way in which Voiceover works and the main keys that need to be used. Commands use the VO modifier in conjunction with other keys. The VO modifier can be set to either the Control and Option keys held down together or the CAPS lock key. In practice it was found that the Control/Option combination worked more reliably."
"The process started by using the VO and arrow keys to navigate around the screen and get the student used to listening to how VoiceOver described elements on the screen."
It was ensured that the student knew how to navigate around the Mac and that he knew what VoiceOver settings were available to him for further ease of use. 
Once the student was comfortable with the basic navigation, they attempted to use the new tools at their disposal to access Campus (the VLE) to see what was required to enable him access to his course and associated resources. When it was found that the basic navigation controls made navigating the site cumbersome for the student, the role of the rotor was introduced. 
"The rotor is accessed using VO + U and allows the student to quickly pick up the content within the different sections of Campus. This made him a lot more confident navigating the site. The rotor allows the use of the left and right arrow keys to move between elements of the web page."
Key combinations were looked at to streamline navigation even further.
"We introduced the idea of using VO combined with the Shift key and arrows to interact with objects. VO + Shift + up/down arrows allows you to move in and out of objects, with VO + Shift + left/right arrows allowing navigation within the object. Once the student was familiar with this, we introduced the VO + command options to quickly move between different elements on a page. E.g. VO + command + L allows you to quickly jump between links on the page. There are then commands to jump between headings, form elements, tables, lists and graphics."
At this point, the student's experience using Campus had improved so dramatically that it was "amazing to see" how quickly he could move around the site.
"He felt that after years of trying to be able to access his University course, he could now finally do it."
"The next stage was to be able to create assignments and submit them. The University provides resources in Word and expects assignments to be submitted in Word. We found that VoiceOver doesn't work as well with Word as with Pages, so the student decided to use Pages to submit his assignments and submit them as Word documents using the export option."
When creating assignments in Pages, the combination of VoiceOver and Voice Control worked well and not only allowed for easy navigation of the text, but also had a dictation mode that was helpful in relation to deletion and replacement when working on assignments. 
Conclusions – Apple's best kept secret
Nick has been presenting Accessibility on Mac and iPad for over seven years, but had never had the opportunity to see how it works in detail with a blind student on a one-on-one basis.
"Very few DSA assessors will recommend Mac for blind students, partly due to lack of understanding and partly the difficulty in justifying a Mac to Student Finance England. This was very much illustrated in the case of this student who was given a high-end Windows 10 machine with JAWS and he couldn't get it to work for him, despite training."
He went on to say, "During the course of the sessions I have realised how powerful VoiceOver is, particularly in combination with Voice Control. This is software that is built into a Mac, whereas screen reader software such as JAWS together with a Windows 10 machine costs more than a Mac. For comparison, a MacBook Air costs £999, compared to an equivalent Windows machine at around £500 with JAWS whose list price for home edition is £699, a total of £1,199."
"This has been a steep learning curve, but a very enjoyable one."
Sync works with institutions across the UK to make education accessible for all students, no matter their situation or ability. Our team of technical, curriculum, and project management specialists provides ongoing support long after the deployment of Apple devices to your institution and works hard to ensure that everyone gets the help that they need.
To find out more about how Sync can provide support to your students, read more about our Apple in Higher Education Programme below and get in touch
https://www.wearesync.co.uk/education/apple-in-higher-education/