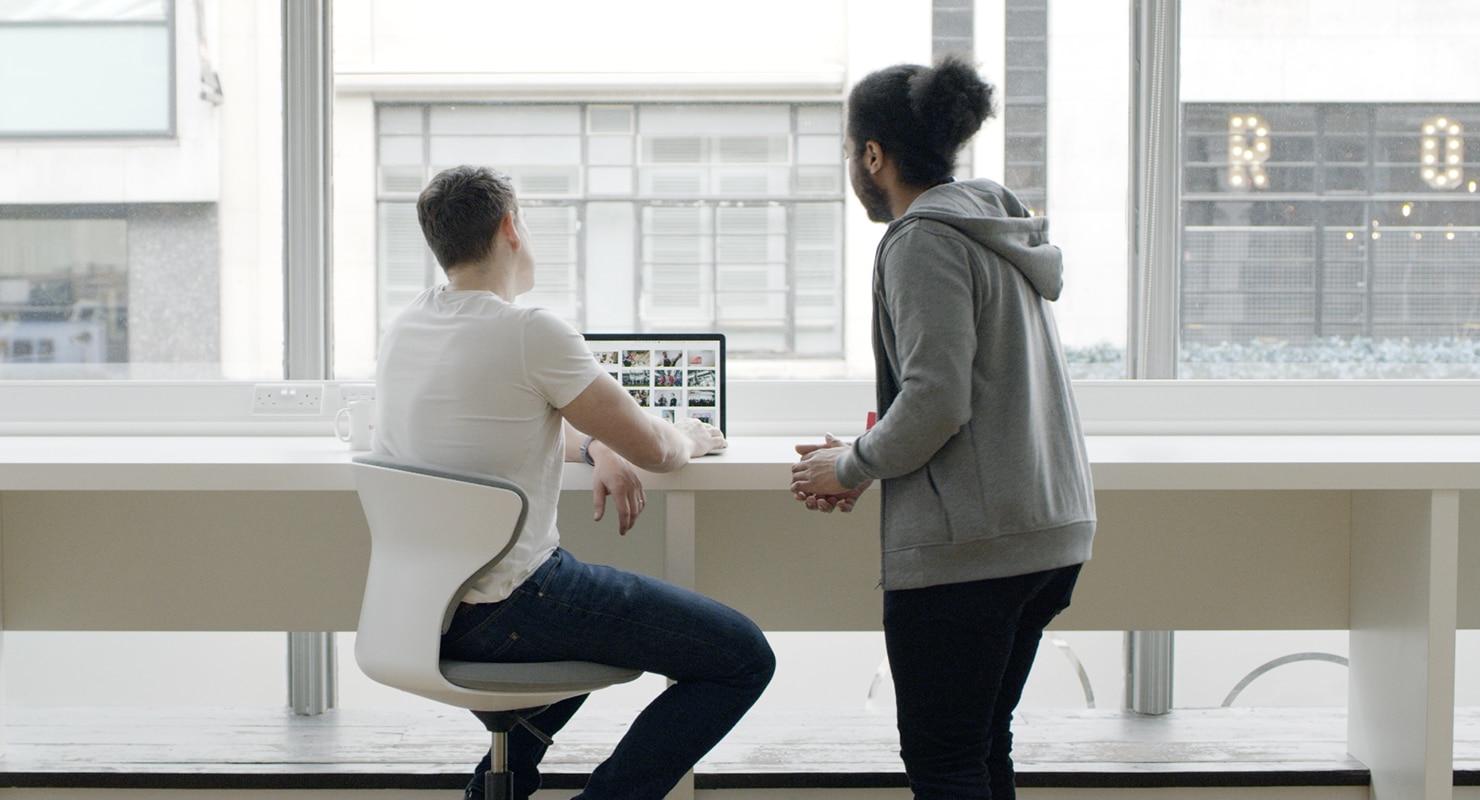 Technical Services & Support
As experts in all things Apple tech, we would never leave your business without the full technical support it needs. We're always here for you when you need us. We ensure every element of your Apple for Business technology system works from day one. You can choose from five key contract types. Each has different essential features to suit a variety of business types and setups.
Product-specific contracts
As part of a maintenance contract our team of Sync tech engineers will make regular visits to your business site. We can carry out essential maintenance on your IT environment. It's entirely up to you how frequently we visit. Our offer ranges from several visits per week to just one visit per month. During our maintenance visits we will look after virtually every piece of equipment in your business with very few exclusions. Get in touch to find out more on this contract option.
What you get: Scheduled engineer visits handling first-line support when you need it
What you don't get: Loaned devices and hardware repair services (parts and labour).
Already have your own team of tech experts on hand? Even the support needs support every now and again. That's why we offer contracts to provide second and third-line Apple for business technical support. Your business has the option to purchase a choice of useful support plans, which give you and your tech teams access to our specialist Apple tech knowledge and support whenever you need it.
What you get: Three contract options including a Phone + Remote Support Only contract, an Onsite Support Only contract (operated on a drawdown basis), and a Combined Phone/Remote Support/Drawdown contract.
What you don't get: Scheduled engineer visits, loaned devices and hardware repair services (parts and labour)
Product-Specific Contracts
We understand that many businesses simply don't have the time or resources to keep devices up to date. It can also be a struggle to access regular training for the vast number of product offerings that Sync provides. With this in mind, we offer low-cost contracts to all our business customers who require additional support with specific device management products. For example, if your business uses Jamf, Xinca, Ubiquiti, G-Suite or Watchguard, our Sync tech experts can provide your company with supplemental support via phone or remotely. So next time you need to add an app or push out an update across your Apple business devices, simply give your dedicated Sync support specialists a call and we'll do it all for you from Sync HQ.
What you get: Phone and remote tech support only
What you don't get: Onsite visits, scheduled engineer visits, loaned devices, hardware repair (parts and labour)
Our hardware contracts provide full hardware cover and assurance for your entire Apple for business device estate. In short, if you cover your hardware with one of our contracts and any of your devices fail, the Sync technical support team will collect, repair and return your devices free of charge, including repair parts and labour. You can choose from multiple options to tailor your contract to your needs. For example, you can opt to cover parts only, with labour not included. Or you can choose to add loan devices to your contract, which will loan out a replacement device if yours should fail.
What you get: Phone and remote support for diagnostics, hardware repairs, loan equipment (contract dependant)
What you don't get: Onsite visits, scheduled engineer visits
Our managed service contract is a highly convenient hybrid of our hardware and maintenance contracts. This super contract will provide your business with that all-important first-line technical support for your Apple estate. It will also handle all of your hardware cover and repairs should anything go wrong. This is the perfect all-rounder technical support option for all businesses looking for a minimum-hassle, maximum convenience tech setup.
To find out more about our range of Business technology support contracts or to request a consultation simply contact our expert consultants today. Use our contact form, or the contact information below.