Back to News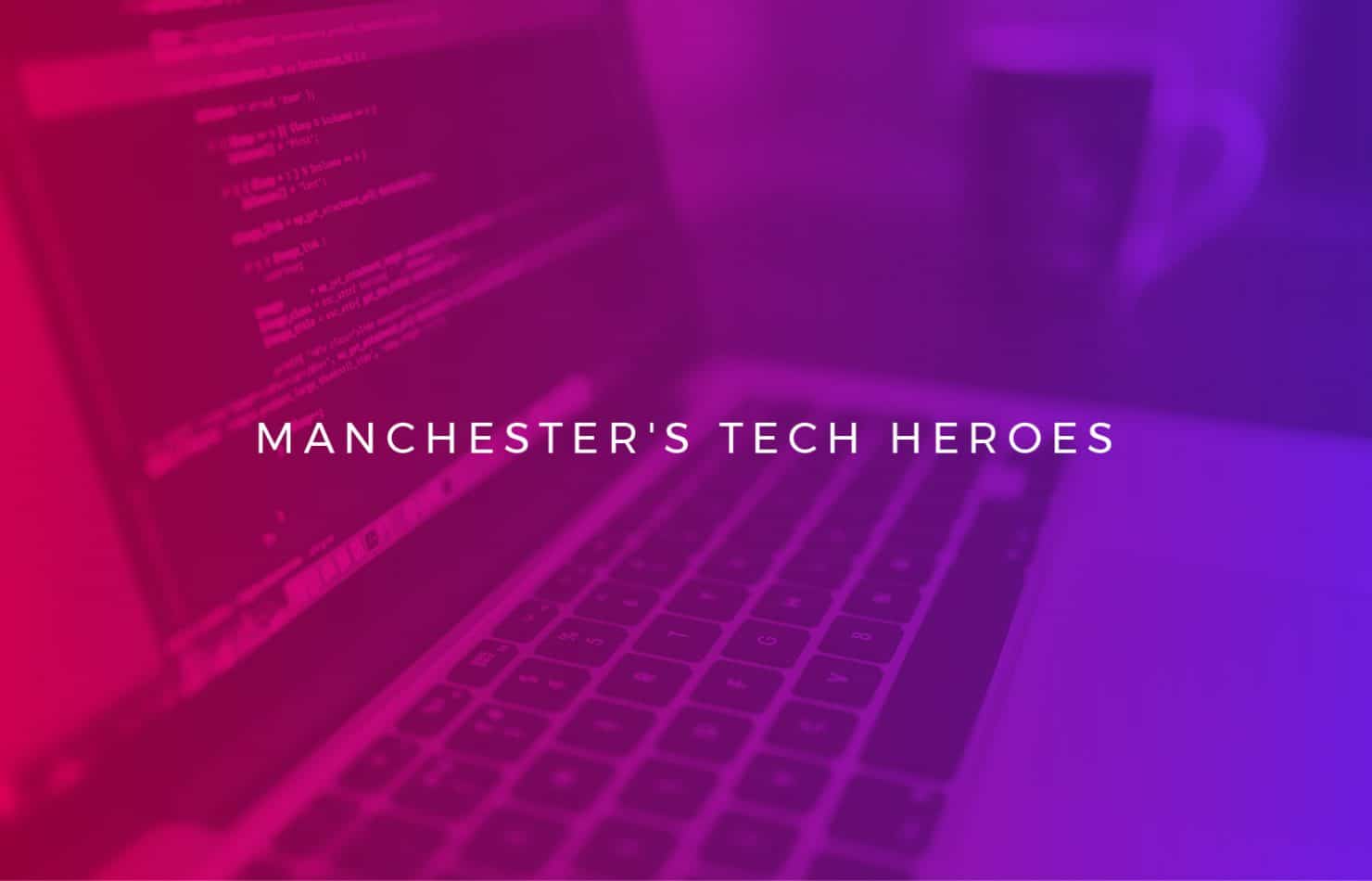 Manchester technology heroes
iManchester. A city known for endless culture and a couple of famous footies teams.  But did you know that the Manchester technology scene is also thriving? The city has been home to a number of great minds who have shaped the tech-driven world that we live in today.
We take a look at five of the most impactful and important technology heroes ever to step out of (or into!) the rainy city…
1. Alan Turing
Turing may not be a Manc by birth, but we have certainly claimed him as our own.
The mathematical genius is best known for cracking the Enigma code in the Second World War. Turing and his team cut the war short by two years from their Bletchley Park base. It's thought that this saved a massive 14 million lives.
Turing is widely regarded and the father of computer science and AI. He developed a test to decide if a computer could convince a panel of judges that it is human. This test is still used to this day and was passed for the first time in 2014.
In 1948, Turing was appointed Reader in the Mathematics Department at Manchester. He then went on to become Deputy Director of the Computing Laboratory at the University of Manchester. Turing worked on software for one of the earliest computers. It was called the Manchester Ferranti Mark 1, hence why we have given him honorary Manc status!
Tragically, Turing was prosecuted for homosexuality in 1952, and accepted chemical castration as an alternative to prison. His death in 1945 from cyanide poisoning is still largely debated. In 2009, the British Prime Minister apologised on behalf of the UK government for the way he had been treated and gave him a full posthumous royal pardon.
It's been said that Apple's now iconic bitten apple logo is inspired by Turing's death. However, this is not official Apple history…
2. Professor Brian Cox
We couldn't talk about the Manchester technology scene without talking about Professor Brian Cox. If you remember 1997, you'll no doubt recall two very woolly but uplifting concepts that became part of the zeitgeist – Girl Power and New Labour! And with New Labour came the song Things Can Only Get Better, by D Ream. Our Brian played the keyboards. Nuff said.
Ok, so he also happens to be a Professor of Particle Physics at the University of Manchester. Hailing from Chadderton, Oldham, Cox has co-authored several books on physics including Why does E=mc2 and The Quantum Universe.
Brian is now a famous TV mega-geek, and has presented shows such as Stargazing Live and BBC's Wonders of the Solar System. He also presents a regular Radio 4 slot and has given numerous TED talks on particle physics. What a guy!
3. Dame Kathleen Mary Ollerenshaw
Dame Kathleen Mary Ollerenshaw DBE was a British mathematician and politician who was also Lord Mayor of Manchester from 1975 to 1976.
Born in Withington, Dame Kathleen attended Lady Barn House School where she showed a great aptitude for mathematics.
Accepted by Oxford University to study mathematics at the age of 19, Kathleen's particular speciality was magic squares. These are grids in which the numbers add up horizontally, vertically and diagonally to the same total.
Notably, Kathleen was deaf from the age of 8 and she died at the grand old age of 101 in Didsbury. True girl power.
4. J J Thomson
Sir Joseph John Thomson, or (presumably) J J to his mates, is credited with the invention of the electron.
Born in Cheetham Hill in 1856, Joseph was admitted to the University of Manchester (then Owens College) at the tender age of 14. He went on to gain a Master of Arts in Mathematics at Trinity College, Cambridge, and became a fellow shortly after.
In 1897, Joseph discovered the existence of the first subatomic particle (now known as the electron) through his work with the exploration of the properties of cathode rays. This was the first of his many scientific discoveries.
In 1906, J J was awarded the Nobel Prize for Physics for his work on the conduction of electricity in gases.
Also widely regarded as a fantastically gifted teacher, J J died at the age of 83 in Cambridge.
5. Enriqueta Rylands
Another honorary Manc, Enriqueta hailed originally from Havana, Cuba. She was also the first ever woman to be awarded the Freedom of the City of Manchester.
How? Her surname might be a clue…
Born in 1843 to a Spanish mother and British father, Enriqueta was educated in Paris, New York and London.  After befriending the wife of a wealthy Manchester merchant, John Rylands (ringing any bells yet?), Enriqueta ended up marrying John after her friend had passed away.
Enriqueta and John shared a love of literature and good education. To honour her husband after he passed away several years later, Enriqueta founded the John Rylands library.
Enriqueta was dedicated to filling the shelves with an impressive collection and as a result, John Rylands is now a world famous research library.
In 1899, she was awarded the Freedom of the City of Manchester. She then went on to be presented with the first Honorary Doctor of Literature Degree by the University of Manchester.
Looking for the tech to help you excel? Head to the Sync Store at 63 Deansgate for the latest products and advice from our very own geeks.
Thank you very reading out article: 'Manchester technology heroes'. For more posts, please visit our news page.