Back to News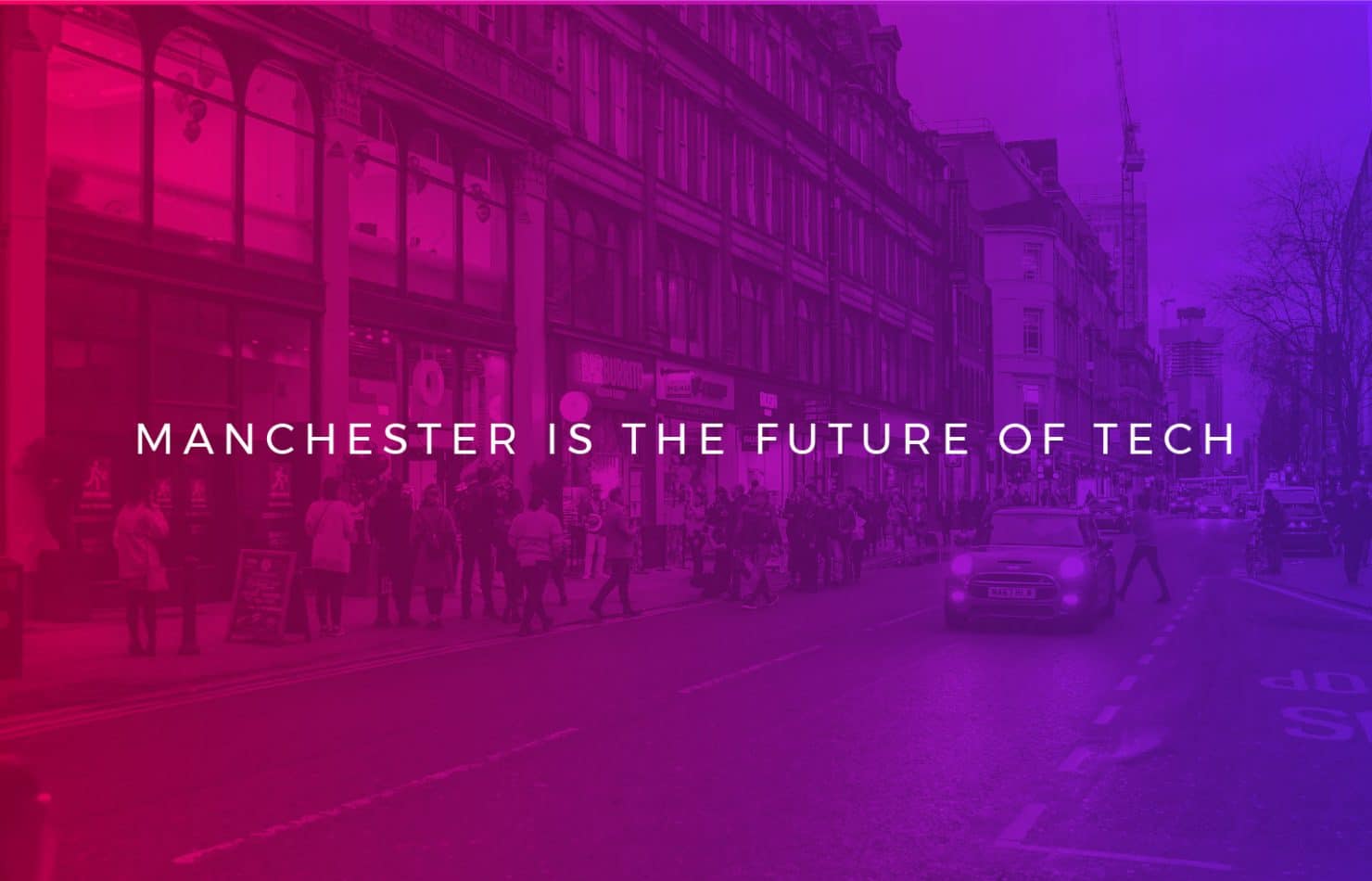 Five reasons why Manchester is the future of tech
Manchester is – and always has been – a melting pot of ideas, innovation and creativity. In recent years, Manchester has turned its attention to the future of tech.
According to Tech Nation our city is now the single biggest tech hub outside of London, boasting over 62,000 tech jobs. Recent figures by InvestInManchester.com also reveal that Manchester has over 7,500 tech companies.
Here are five reasons why Manchester is the future of tech…
1. A pioneering approach…
Manchester has always been home to bold ideas, and has embraced the digital revolution and move towards a future of tech.
One unlikely, but noteworthy, tech hero is Gary Neville, the ex-Manchester United star and Class of 92 legend.
Gary Neville not only owns a successful digital agency, but has also put forward plans to open a university academy. The new university will offer degrees in media, business and sport, all underpinned by a solid grasp of technology.
At Sync's launch event, Gary said "Technology should be a thread through every single (university) course. Every sector should have an element of technology immersed through it, and everyone needs a deep understanding of the digital sector. [Tech] should be absolutely immersed in education."
2. Strong university links
Manchester's three main universities are a big pull in the future of tech in the city. The University of Manchester, Manchester Metropolitan and the University of Salford have a proven track record when it comes to collaborating with the city's tech industry. Together they provide robust Research & Development in areas such as cloud computing and cybersecurity. The three universities also provide a regular stream of graduates in technology all helping the city's industry to thrive.
Manchester's cool credentials, quality of life and lower cost of living also attracts tech whizz kids from the south too. This is something else Manchester can shout about.
3. Space to flourish
Many of Manchester's tech and creative startups can be put off by the cost of buying or renting office space in the city. Luckily, Manchester's has adopted the shared workspace culture.
Spaces like ours Sync store provide hot desks, meeting rooms and even yoga studios for Manchester's growing community of tech and digital creatives. Entrepreneurs and innovative businesses can have a base in the city centre without having to pay business rates.
4. A community approach
Manchester's collaborative working spaces provide much more than just desk space. Firstly, they provide a community approach to business for the tech sector. However, they also allow startups and scale up companies to share ideas and work together for the best results. The Mancunian approach to business means that skills and knowledge are shared within the community. What better way is there to bolster the Northern Powerhouse?
5. Funding
Manchester's expanding tech sector has seen large amounts of funding.
A new fund developed by The Growth Company will increase the amount of capital new, tech-focused businesses can receive across the region. The GM Investment Fund aims to invest cup to £15m of investment into the future of tech into the city over the next three years.
There are also organisations such as Tech Manchester, who help startups find the financial backing they need. They provide opportunities for businesses to learn from others and to connect with like-minded companies and individuals.
If you're starting out in the tech sector, we can help you find the right products and solutions to ensure your business flourishes. Come into our store at 63 Deansgate to find out more.
Thank you for reading our article: Five reasons why Manchester is the future of tech. For the latest news and content, check out our news page.