Back to News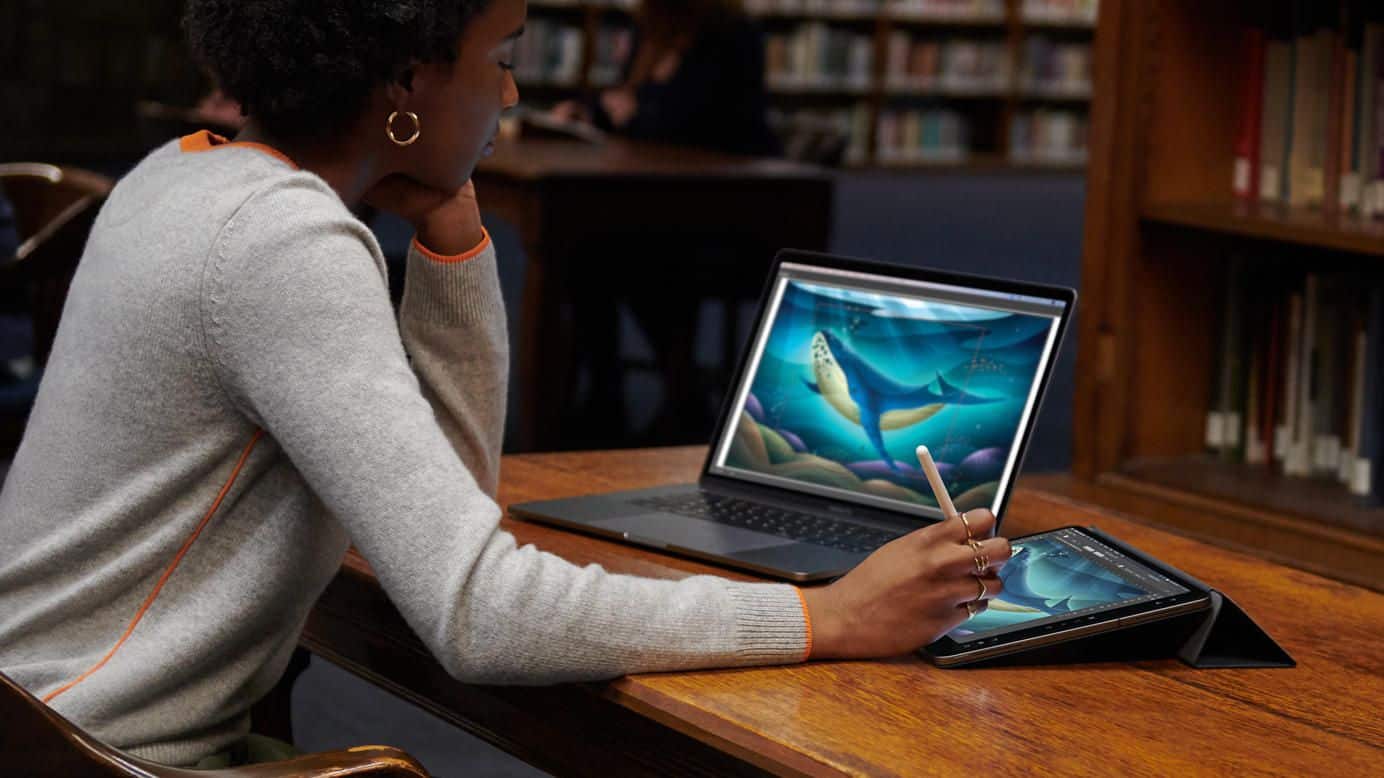 Have you used Sidecar yet? Here's what we think
Sidecar for the Mobile Worker
First Impressions
I've been using Sidecar since it's launch with Catalina and I must say I've found it incredibly more useful than I first thought I would. 
During Apple's keynote they showed how creators could use it with Adobe or Final Cut to free up some screen space and you could use it like a Wacom tablet by using the pencil to draw right on the iPad, right into adobe on the Mac. 
I'd probably use it for Final Cut when I put together that yearly holiday video together… but would I use it for anything else? Is it for everyday people?
Mobile Workers
Where this really makes a difference is the new world of mobile workers. The world of work is more mobile than ever and if you have a Mac, you most likely have an iPad too. You now have a portable external display for those times when you're working on two spreadsheets, or just want to throw a video on while you work. SideCar works great for this.
In practice
So how easy is it to set up? SideCar isn't compatible with every Mac and iPad but you can check if yours is at the bottom of the page. 
If it is, great! Just open you iPad up next to your Mac, click the Airplay icon in your Mac's Menu bar and choose your iPad. Your iPad will now show as an extension of your Macs Display.
Now to move that window over! Click and hold on the green traffic light and you'll see the option to move it to your iPad.
If you have a 9.7 iPad like me, you might want to un-tick the side bar and Touch Bar in settings. I'd much prefer the space rather than the extra functionality. 
What else is good?
Apple Pencil & Smart Keyboard
The Apple Pencil works like a mouse for pointing and clicking, and if you have a keyboard you can use that as an alternative to your Mac keyboard. 
Battery Life
You'd think you'd see you battery drop using SideCar but I still get that 'All Day Battery Life' that I get when I use my iPad as an iPad.
Lag
This is none. 
What could be better?
Mark Up
Using SideCar pointed out some difference in the iOS and Mac Apps, especially when it comes to using an Apple Pencil and Mark Up is the big thing I missed. 
I use it all the time in Notes, Preview, Keynote and Pages and this works differently or not at all on the Mac counterpart. With using my iPad with SideCar I naturally tried to markup a note and couldn't even find the button, because it wasn't there… But why would it be? Apple don't make a touch screen Mac?
There are already continuity features between iOS and Mac so I'm sure it'll only be a matter of time before Apple update these Mac Apps so we can mark up with SideCar.
Sidecar Compatibility
Mac using macOS Catalina
MacBook Pro introduced in 2016 or later
MacBook introduced in 2016 or later
MacBook Air introduced in 2018 or later
iMac introduced in 2017 or later, plus iMac (Retina 5K, 27-inch, Late 2015)
iMac Pro
Mac mini introduced in 2018 or later
Mac Pro introduced in 2019
iPad using iPadOS 13
iPad Pro: all models
iPad (6th generation) or later
iPad mini (5th generation)
iPad Air (3rd generation)
Additional requirements
Both devices must be signed in to iCloud with the same Apple ID using two-factor authentication.
To use Sidecar wirelessly, both devices must be within 10 meters (30 feet) of each other and have 
Bluetooth, Wi-Fi, and Handoff turned on. Also make sure that the iPad is not sharing its cellular connection and the Mac is not sharing its Internet connection.
To use Sidecar over USB, make sure that your iPad is set to trust your Mac.