Back to News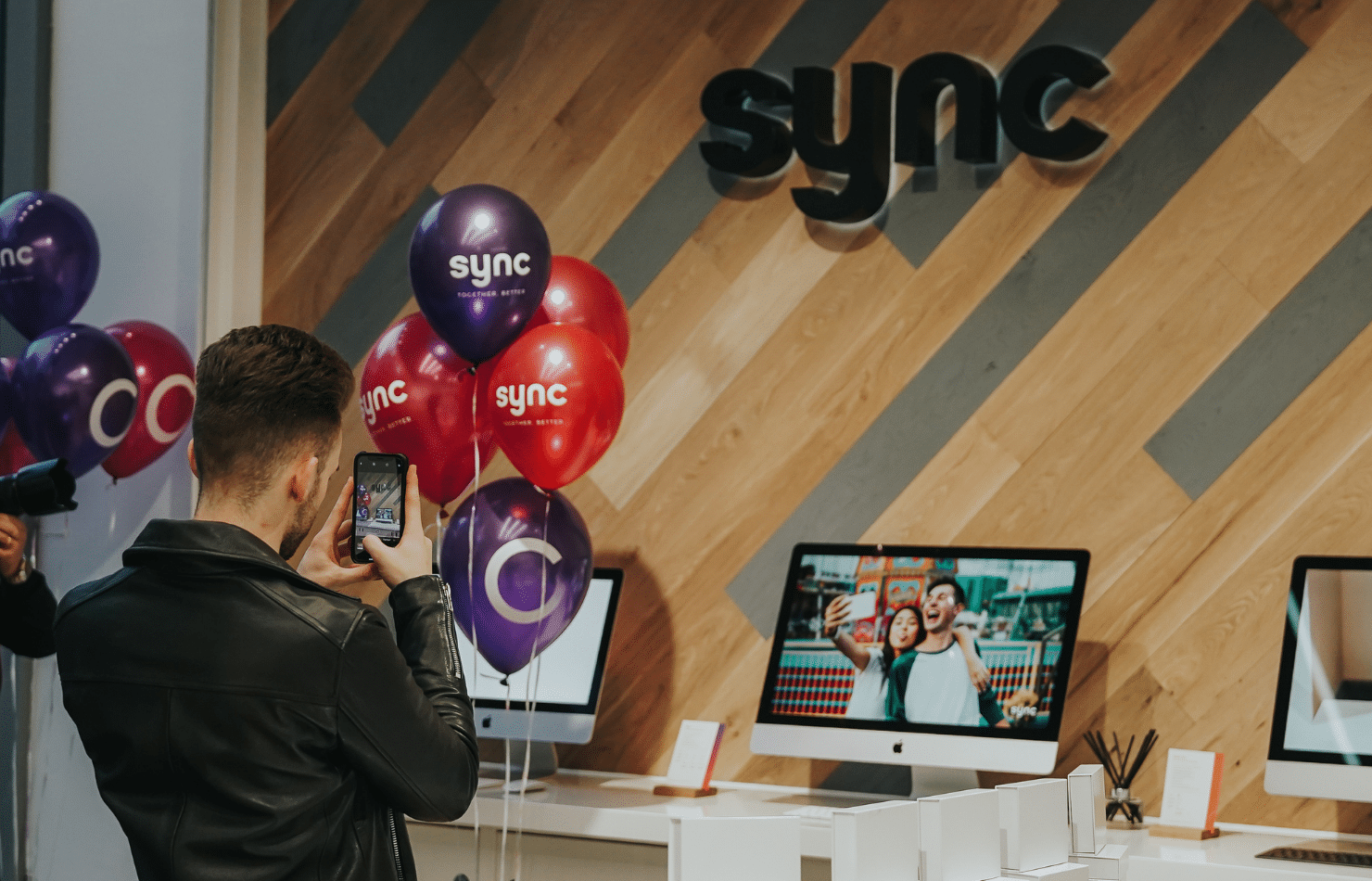 A Year in Sync
Looking back at 2021, it's clear that things weren't always easy, but life is about making the best of what you've got. We at Sync are confident that we did just that. Even during the rocky, isolated start to the year, we resolved to keep our chin up and urge others in our community to do the same. 
If anything, 2021 was all about fresh starts. From the start of a new year, to the reopening of society, everyone did their best to get used to the new normal. We were no exception. We took the notion of fresh starts to heart, and rebranded the company (formerly known as GBM) to Sync. A quote from our announcement of the change states:
"As we work across business, education and consumer sectors, it made sense to bring these all together, under one banner" – Sync. 
Since then, we have strived to always do just that; bring everyone together. 
Making the best of it
The beginning of 2021 was frustrating for a lot of people. We wanted to relieve some of that pressure. From January to March, we offered fully funded training courses for those struggling to access the resources they needed while working from home. These courses included a wide range of Adobe workshops for programmes that are essential for a lot of businesses, but training might not have been an option while bosses and employees were still not able to meet in the same room. This was also a great option for those on furlough, as well as people who were eager to learn new digital skills in order to undertake a change in job role after considering their options during lockdown. 
Similarly, after successfully helping a number of businesses with the funded training courses, we launched a series dedicated to parents who were struggling to help their children with the tech needed to access their schoolwork. HomeSchool was a free how-to series of 30 minute sessions with the aim of giving stressed out parents one less thing to worry about. 
We also continued our work on the Horizons Project with Oasis Community Learning Trust throughout 2021. This ongoing project centres around deploying iPads on a 1:1 basis at all of the Oasis academies across the UK in order to improve the equity of learning for all children, no matter their background or financial situation. 
Fresh starts
April was a hugely exciting time for many businesses across the UK, and we were one of them. In keeping with the spring theme of rejuvenation, our store on Deansgate was given new life as we celebrated its reopening with the people of Manchester. And it feels like the celebration never stopped…
In keeping with the theme of the 'new normal', we ran a Blended Learning series throughout July. The sessions focussed on adapting your business or school to the post-pandemic world. They helped organisations adjust their workflows and how they addressed childrens' needs. Adapting can be difficult at the best of times, but we hope that those who attended our sessions were able to put what they learned to use.
The new normal
We may not have been able to go out and network the way that we wanted to, but we were lucky enough to have a platform and the resources to be able to reach our customers whenever we could. We attended a multitude of live streamed events, but to say we were thrilled to be able to attend our first in-person events of the year would be an understatement. Our expert team has been all over the country meeting all sorts of wonderful people, and they don't plan on stopping any time soon. We even returned to in store events, and hosted a session centred around helping startups to find their feet. For those unable to see us in person, we'll still be running virtual sessions with our expert trainers, so you don't have to miss out. Check out our events page to find out what we're doing next.
2021 was a year of change and growth for many. For us, we made an effort to always strive for improvement, both for the people we worked with and for ourselves. This year, we added to our list of Apple accreditations and gained a place on the Apple HE Framework. This added us to a trusted list of suppliers across the UK for universities to approach for everything Apple tech. 
Looking ahead
Throughout 2021, we aimed to make the most of the year. We didn't let lockdowns hold us back and we hope we were able to afford that same outlook to some of the people who took part in our sessions or got the chance to meet with one of our team.
No matter what happens in 2022, we want to take this perspective with us into the new year. Let's continue to do our best and make next year even better for ourselves and the people around us. 
To keep up with what we've got planned, keep an eye on our News page.