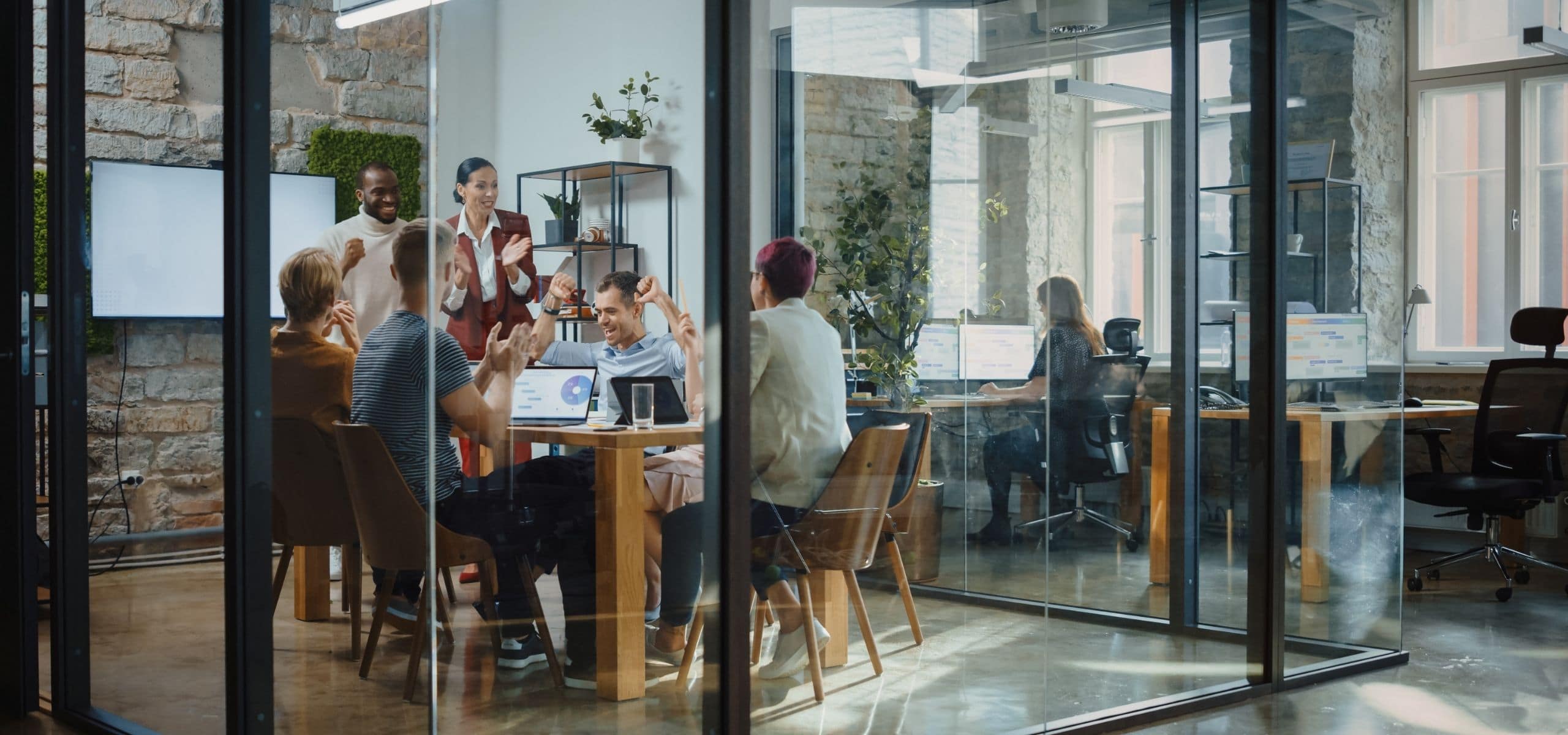 Apple in Startups
At Sync, we've been helping businesses across the UK for over 30 years – no matter their size – to get more out of their technology. For small businesses, getting the right devices in the hands of staff is essential in order to stay ahead of the curve.
Maximise the effort that you put into your organisation, and empower employees with the tools to not only get work done – but to also maximise their productivity. Apple devices can emphasise the work employees put in, and deliver results they can be proud of.
From saving time and money, to streamlining communication in your workplace, Apple technology helps move your businesses forward – encouraging growth every step of the way. At Sync, we want to help your business realise the right device to steer your team closer to your goals.
Why scaling businesses choose Apple
We're aware that not all businesses start off in the same place. That's why it's important to take the time to understand
each business on an individual level. We do this by considering company workflows. We'll discuss what it is that you want to achieve with your business, and what steps you're taking towards those goals right now.
Bringing Apple technology in to your organisation can help your staff thrive; enhancing workflows and improving
productivity. There are now more tools than ever before to help support your organisation, from iCloud to AppleCare+. And at Sync, we offer a range of solutions to suit every business.
Unified Hardware & Software
Apple hardware and software work seamlessly together,
helping your business to leverage the full power of macOS, iPadOS, and iOS.
Apple Ecosystem
Apple devices are part of a powerful
ecosystem, which includes apps, cloud services, and collaboration tools.
Low cost of ownership
With built-in productivity & creativity suites,
and a host of security features, Apple devices help your business to save on additional licence costs.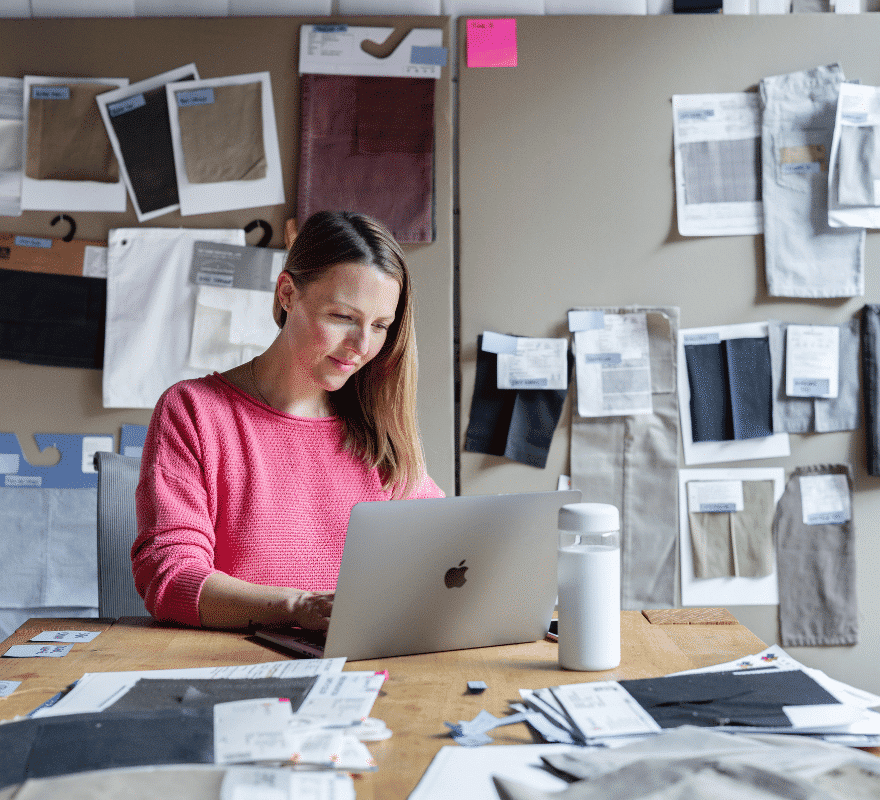 Productivity & Creativity
When it comes to getting the most out of the working day, Apple has you covered. Alongside the over 235,000 business apps available, programmes such as Microsoft 365 are available on iPad, iPhone and Mac. This means that even those who are more accustomed to other devices are able to easily acclimatise to Apple.
Apple devices work together, creating the ultimate tech estate for your team to work with and build upon. Use AirDrop to share files with the touch of a button, or integrate Sidecar into your workflows to maximise your workspace. The possibilities for businesses are endless with Apple devices at their fingertips.
These include: Pages, Numbers, Keynote, iMovie, GarageBand, and so many more… Everything you could need to unleash your creativity and keep your team moving throughout the day.
iCloud & iCloud+
When you purchase an iPad, iPhone, or Mac, you are invited to create a free iCloud account. Your iCloud account gives you a central cloud hub, storing and syncing your data, including email, contacts, calendars, and even documents. Using the collaboration tools in Pages, Numbers, and Keynote, you can also collaborate with colleagues and customers on documents and proposals.
With iCloud+, businesses can benefit from features such as custom email domains and private relay, all from just £0.79 a month!* These features include:
Custom Email Domain: personalise your iCloud Mail email address with a custom domain name. You can invite your family members to use the same domain with their iCloud Mail accounts.
iCloud Private Relay: Private Relay (beta) is an internet privacy service that hides your IP address in Safari and protects your unencrypted traffic. When it is on, you can browse the web in a more secure and private way.
Hide My Email: create unique, random email addresses that forward to your personal inbox so you can receive email without having to share your personal email address.
HomeKit Secure Video: connect your home security cameras in the Home app to record your footage and view it from anywhere, while keeping it private and secure.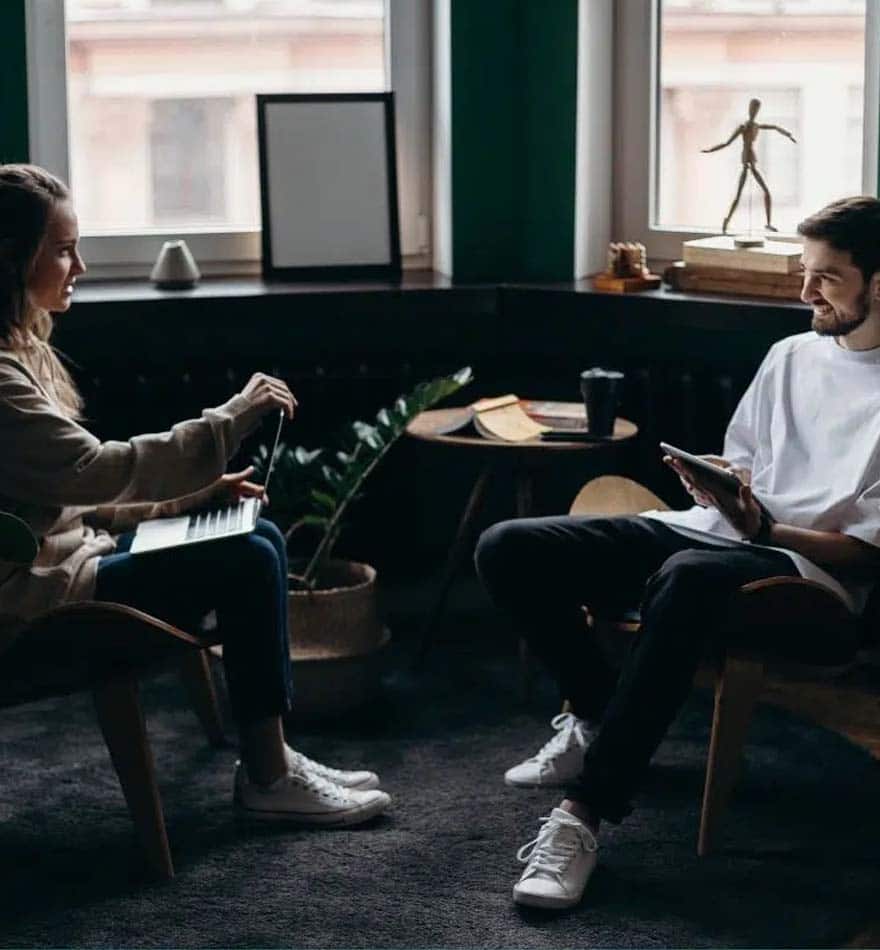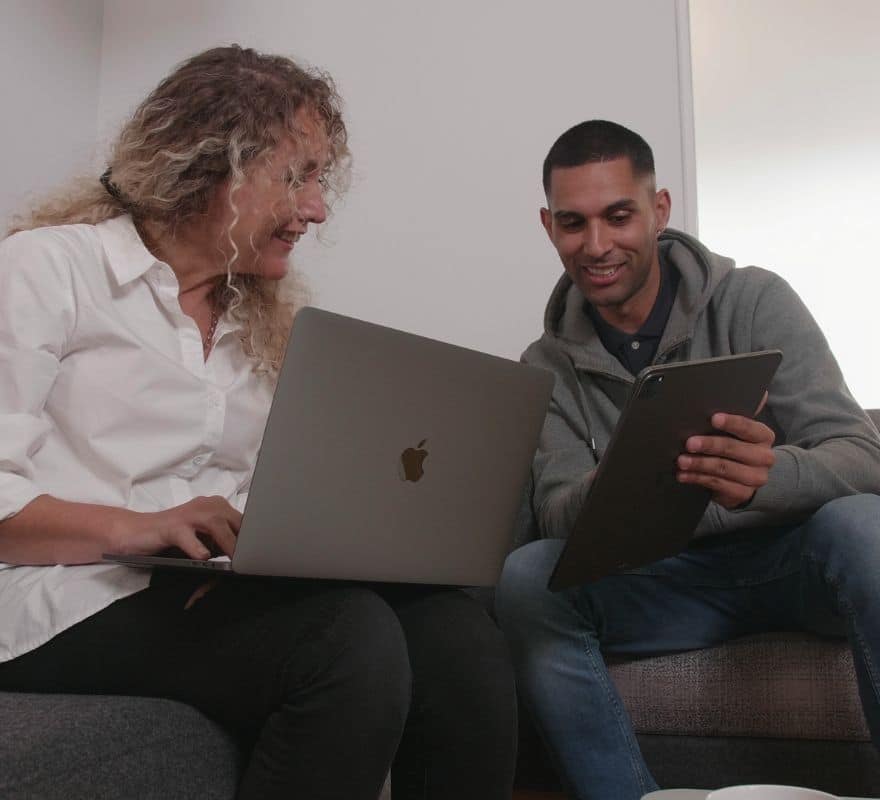 AppleCare+
With AppleCare+ you'll get the best support, whenever you need it. From set-up, to repairs, to software troubleshooting. Because Apple makes the hardware, the operating system, and many applications, Apple products are truly integrated systems.
And only AppleCare products give you one-stop service and support from Apple experts, so most issues can be resolved in a single call.
Think of AppleCare as the IT department for small businesses that don't have an IT department.
You don't need to be a big business to need big help from time to time. AppleCare+ helps keep your small business running smoothly with Apple-certified service, 24/7 priority access to technical support, coverage for up to two incidents of accidental damage, and battery service coverage.
Help isn't on the way — it's already here⁺.
Choosing the right device for your business
MacBook Air
Run your business on MacBook Air. Supercharged by the next-generation M2 chip, the redesigned MacBook Air is more portable than ever and combines incredible performance with up to 18 hours of battery life into its strikingly thin aluminum enclosure.1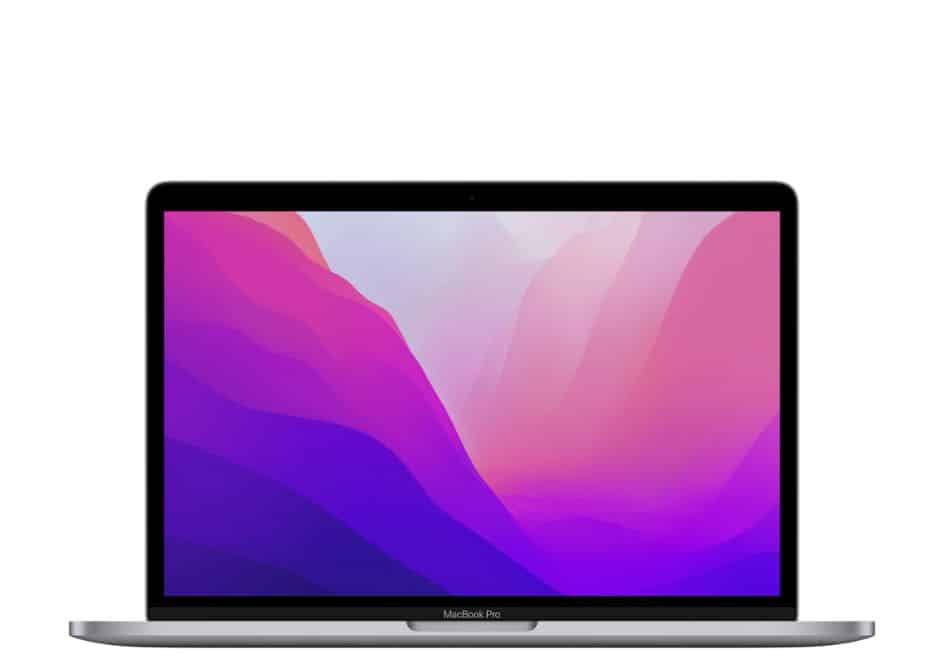 MacBook Pro
The 13-inch MacBook Pro is more capable than ever for business. Supercharged by the next-generation M2 chip, it's Apple's most portable pro laptop, with up to 20 hours of battery life.1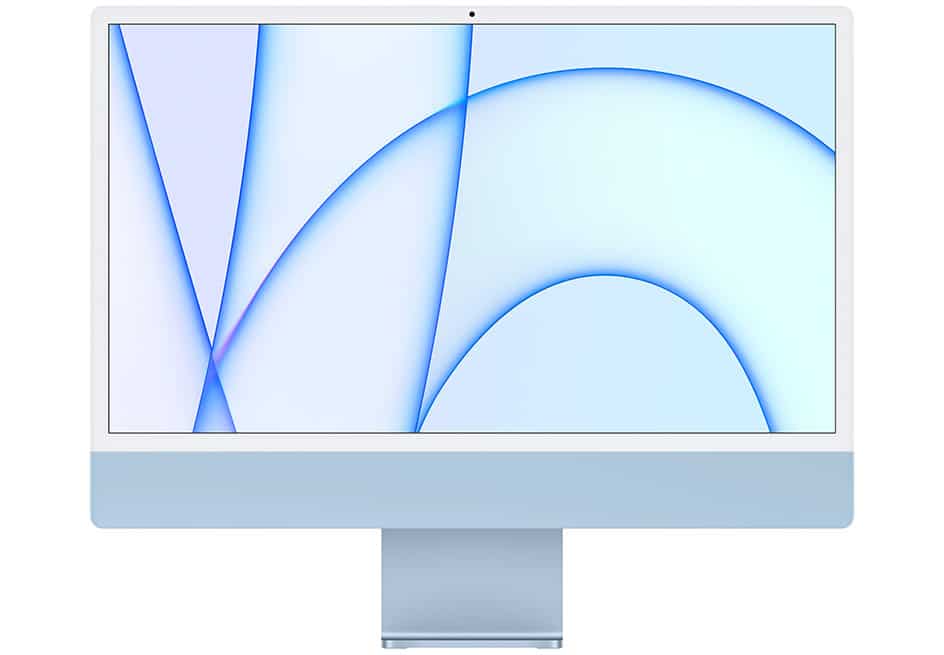 iMac
iMac now comes packed with the latest processors, faster memory, powerful graphics and ultra-fast SSD storage. Available in 24-inch with M1, or 27-inch models with Intel.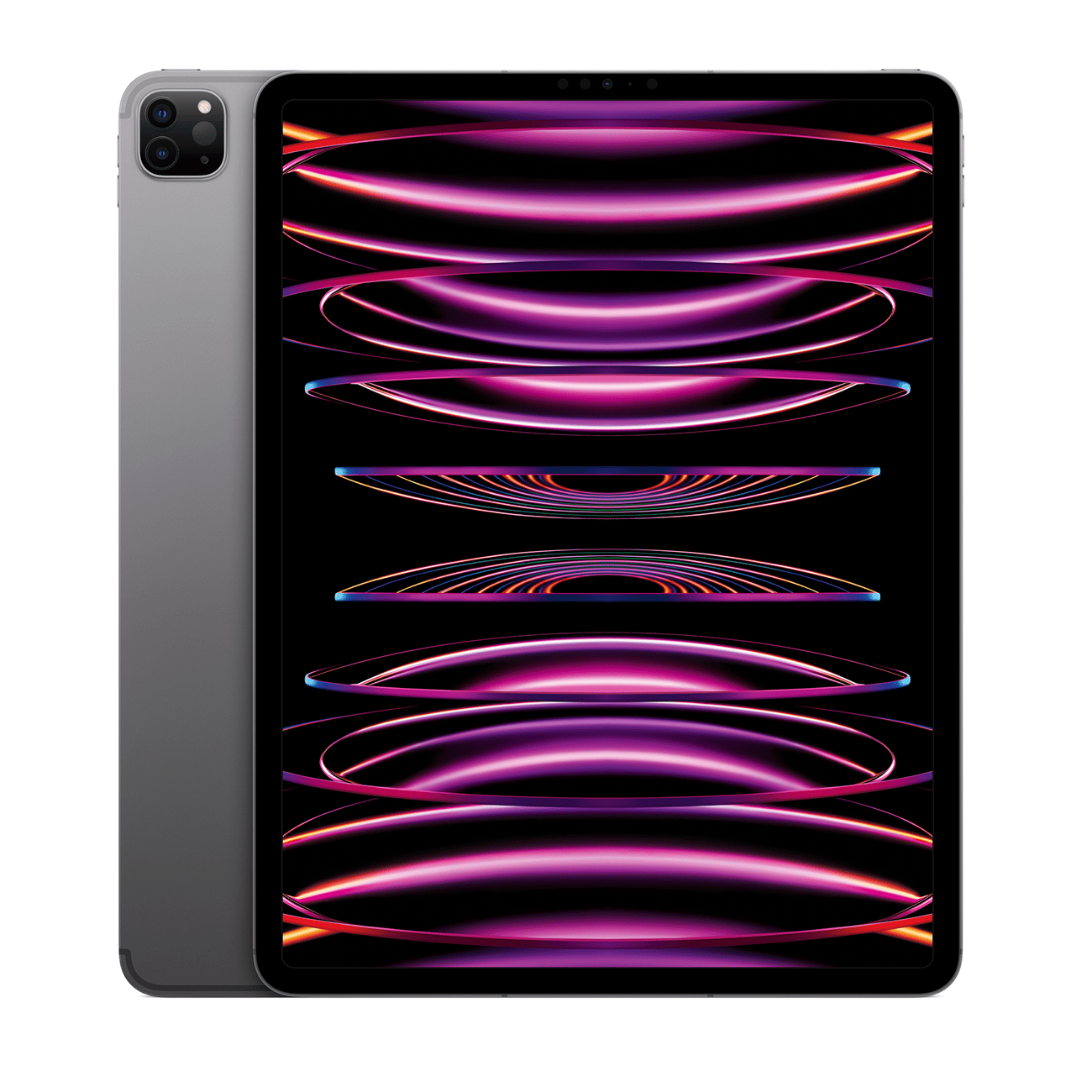 iPad Pro
iPad Pro. The power to do it all, from anywhere. Multitask seamlessly with astonishing M2 performance. See images in vivid detail on the brilliant 12.9-inch Liquid Retina XDR display3 with an immersive all-screen design.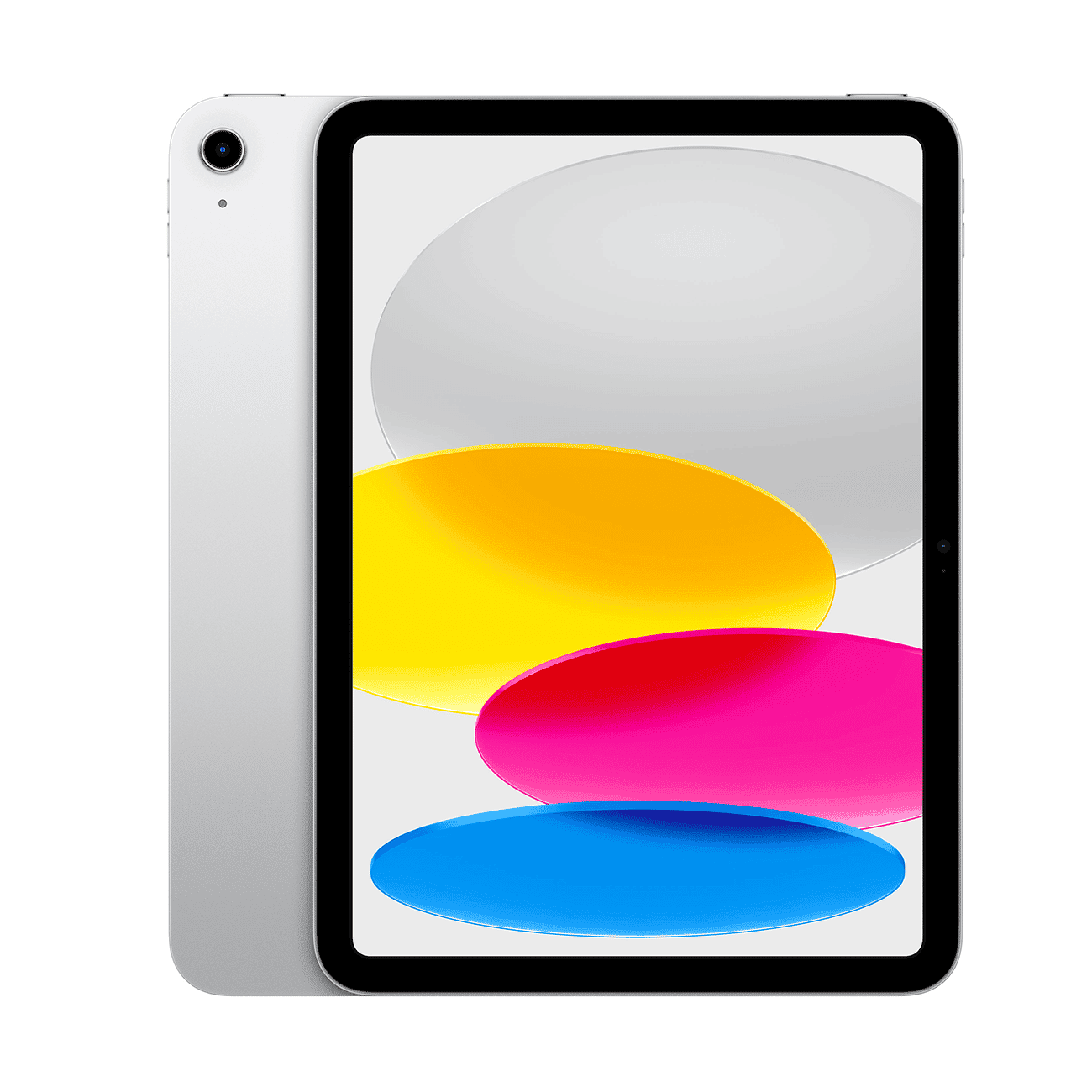 iPad
Colourfully reimagined and more capable than ever. The redesigned iPad has the powerful A14 Bionic chip to seamlessly run essential apps and multitask with ease.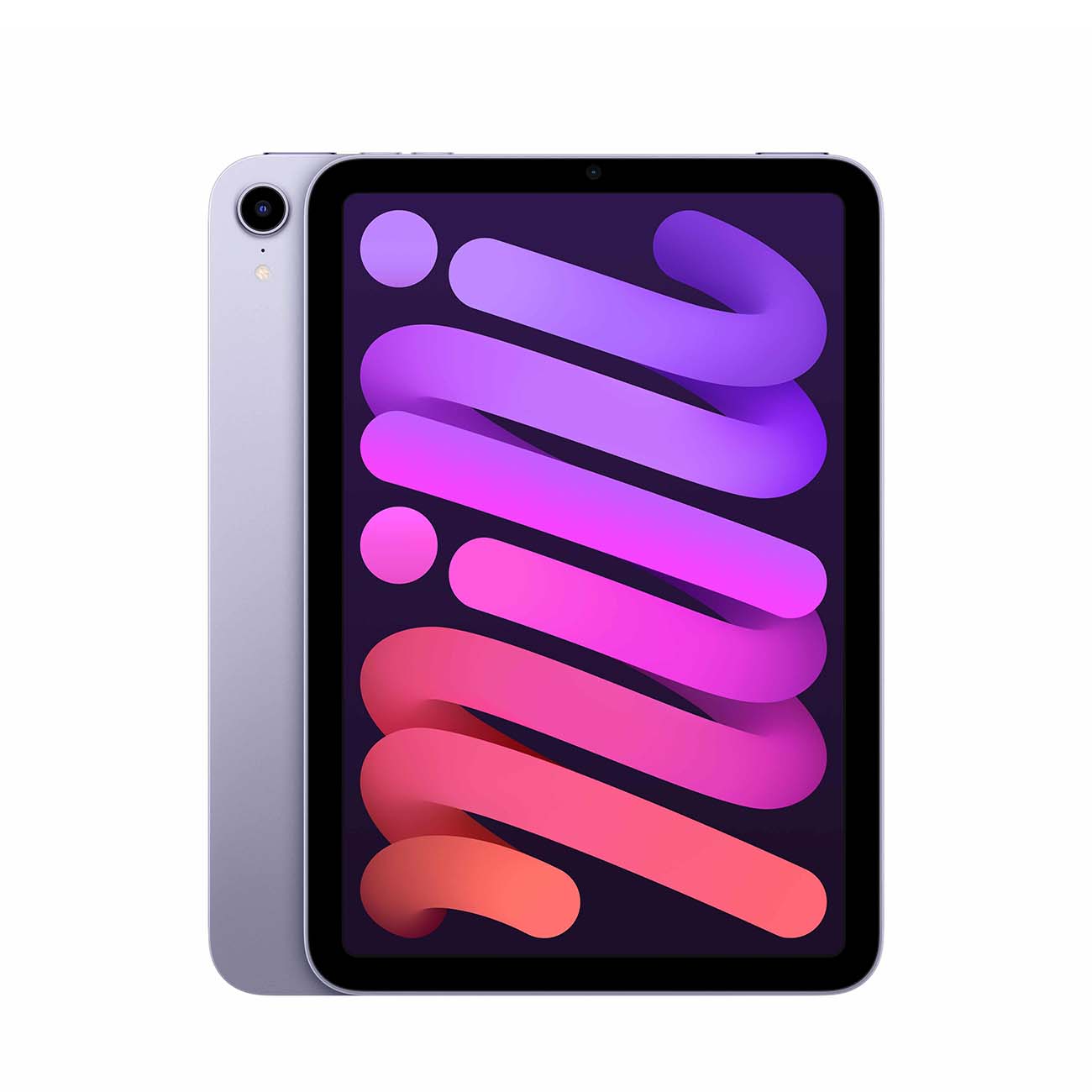 iPad mini
With the A15 Bionic chip, it easily runs built-in productivity apps and popular business apps like Microsoft 365, Google G Suite and QuickBooks.
Small Business Resources
A series of insightful articles to help inform and advice new businesses, with topics ranging from planning, leadership and finance.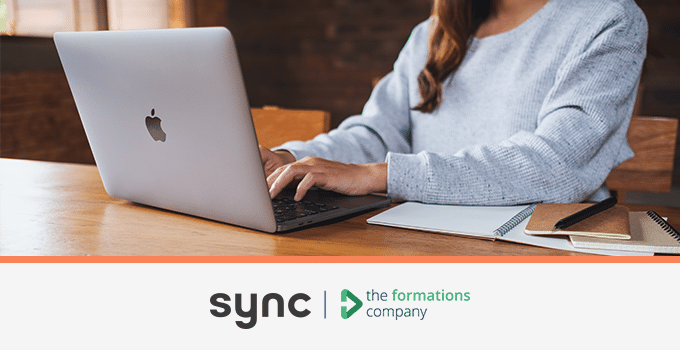 Register Your Business with The Formations Company
We've partnered with The Formations Company to offer new businesses access to exclusive discounts on the latest Apple technology when they register for a Pro Bundle account.
10 Key Questions to Ask Yourself Before Creating a New Business
Well done – you've finally taken that giant leap forward by deciding to build your own business. However, bear in mind that there's no such thing as zero risk when setting up your project. Despite all your good intentions and hard work, you need to assess the risks you're taking on.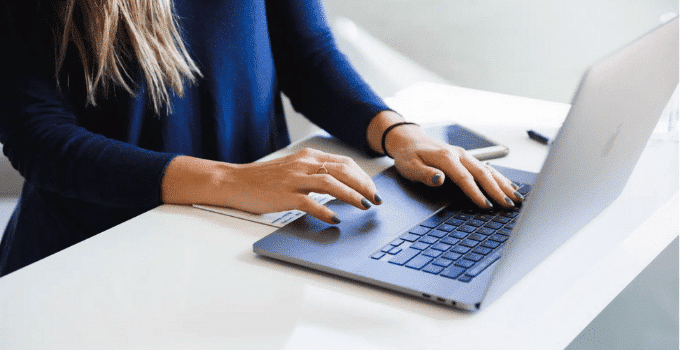 *Not all features are available in all countries or regions. iCloud Private Relay and Hide My Email require a device with iOS 15, iPadOS 15, macOS Monterey 12 or later. For more information, see the Apple Support article System requirements for iCloud.
+Pricing correct on 13.03.23. Excludes VAT at 20%. Based on a 36-month agreement with 12 quarterly payments. Pricing shown is a monthly representation. Minimum term and spend applies. Terms and conditions apply. Finance for business purposes only. Subject to acceptance and affordability checks. Applicants must be 18 or over. Available on new equipment only. For Finance Lease and Operating Lease VAT is due with each rental payment and you will not own the equipment at the end of the agreement. BNP Paribas Leasing Solutions does not offer tax advice; refer to your accountant/auditor for lease accounting advice. Return conditions apply. Terms and conditions apply. Images are for illustrative purposes only. Apple Financial Services is powered by BNP Paribas Leasing Solutions. Finance provided by BNP Paribas Leasing Solutions Limited, Northern Cross, Basingstoke, RG21 4HL. Registered in England No.901225. Authorised and Regulated by the Financial Conduct Authority.
The display has roundedcorners. When measured diagonally as a rectangle, the iPad Pro 11-inch screen is 11 inches. Actual viewable area is less.
The displays on the 14-inch and 16-inch MacBook Pro have rounded corners at the top. When measured as a standard rectangular shape, the screens are 14.2 inches and 16.2 inches diagonally (actual viewable area is less).
The display has rounded corners. When measured diagonally as a rectangle, the iPad Pro 12.9-inch screen is 12.9 inches. Actual viewable area is less.