Solution Design and Deployment
Managing Devices, Content, and Data in your Business
Introducing Apple devices across your business is the first step towards achieving true business technology greatness. From increasing productivity to greater flexibility, coordination and convenience, the benefits of using Apple devices company-wide are never ending. But that's an awful lot of devices to keep track of. So how do you ensure your entire Apple estate is efficiently deployed and managed?
With a little help from your friends at Sync.
We have been helping small businesses and growing enterprises manage their Apple devices effectively for over 20 years. We're experts on everything, from integrating new Apple tech estates with existing IT infrastructures, to ensuring all devices are properly managed and secure. In partnership with Apple management experts, Jamf, we help you identify and execute the best possible deployment workflow to suit your business needs.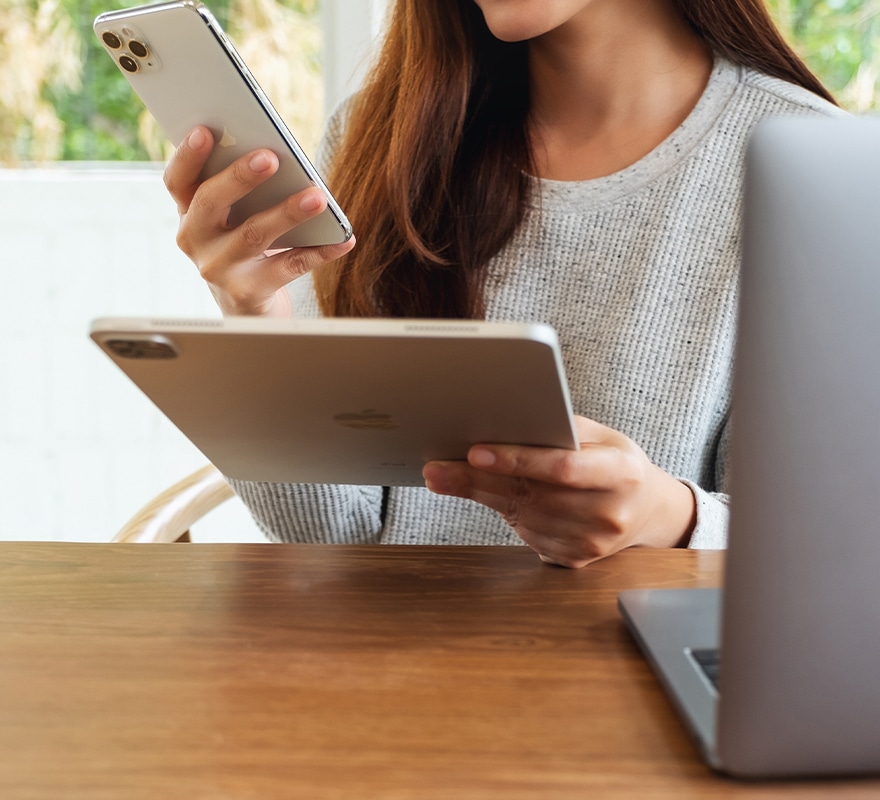 Mobile Device Management
It takes more than just troubleshooting and system updates to make a truly comprehensive device management strategy. Our system includes all the basics, plus a range of essential extras. This includes the ability to wirelessly deploy device profiles, apps, policies, scripts and other key resources across your business departments.
Our zero-touch deployment scheme allows your business to enrol, provision and manage your new Apple device estate without needing to open the boxes. This gives your employees the full new device experience without relinquishing control.
Content Management
Powered by Jamf, our content management system allows you to effortlessly deploy and manage your entire Apple for Business device estate. Removing the hassle of unboxing and manually managing content on each and every device, this system gives you instant remote access to install apps and programmes across every iPad and phone in your estate. You can remotely manage printers, push out updates, manage and re-assign software licenses, manage and store payroll information and easily share and upload training material for all employees.
All of this can be done from your very own content and asset management dashboard. This gives your IT department convenient and full control over all business device activity. What's more, your business can choose to give all employees full access to all services across their devices or choose to lock down certain areas for junior staff, trainees and interns, ensuring all sensitive information is secure.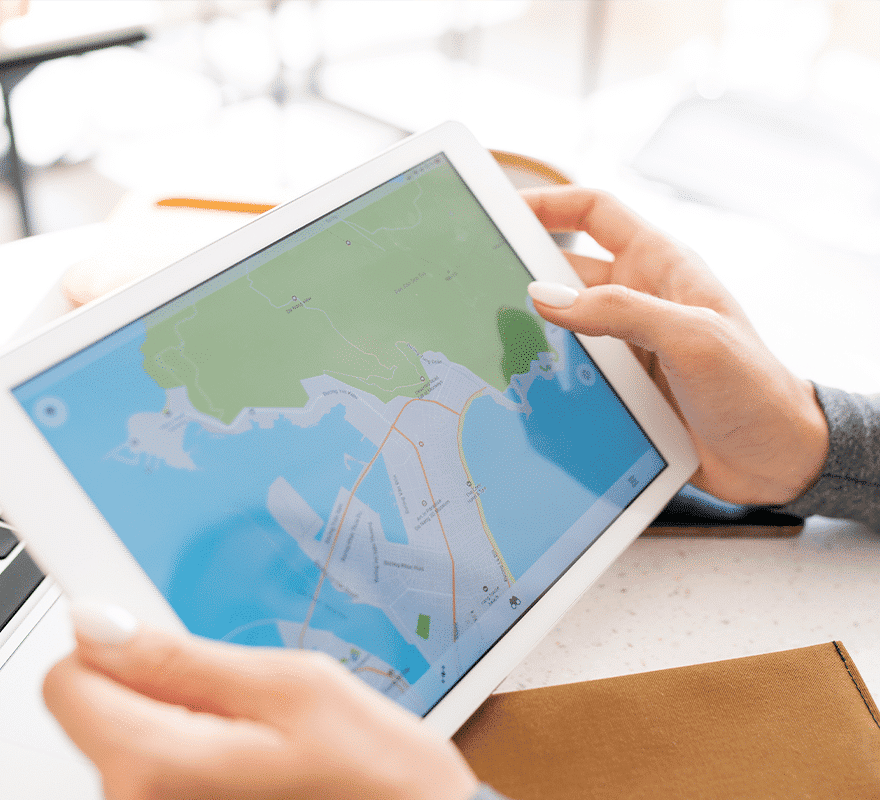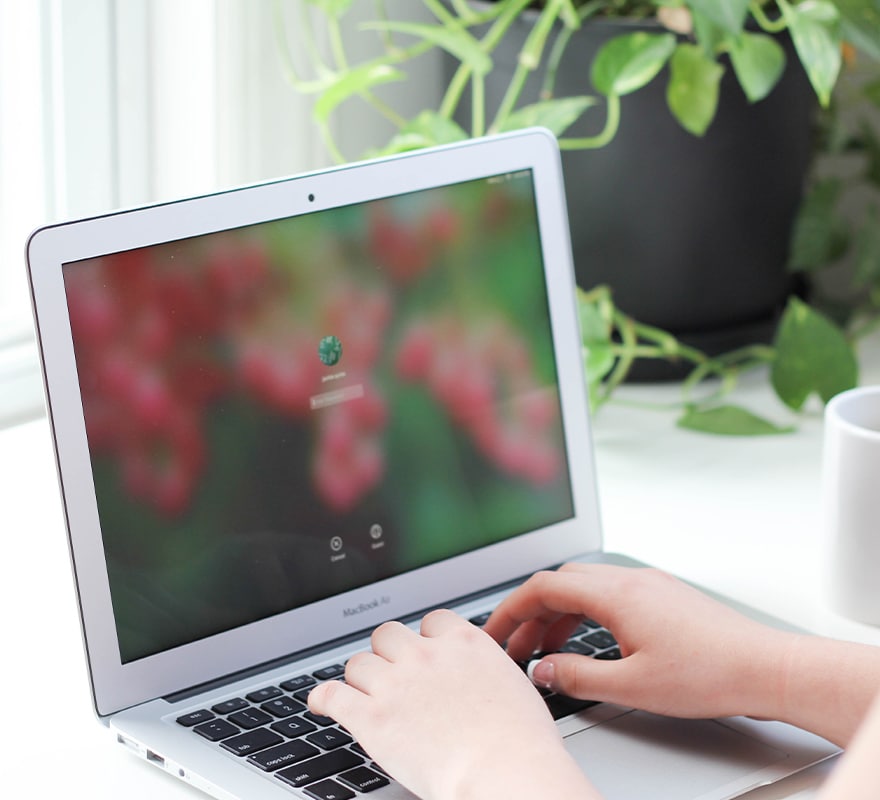 Data Security
In today's digital landscape, security and data compliance is more important than ever. With this is mind, the Sync device management system is designed to help you reduce data risk, safeguard your employees and protect your business data, all while remaining GDPR compliant. With the help of Jamf you can wirelessly manage and enforce essential security elements such as passwords, device encryption, settings compliance and much more.
In addition to these essential features, the Apple Business team at Sync can provide all the essential training and support. This will help you make the most of your device management and security features.
How Sync can support your Business
Sync offer a range of services to help you bring Apple to your business. We can work with
you to support your management team, staff, or technical team to ensure success.
Engage a Specialist
Our team of business specialists work with organisations across the UK to create tailored technology programmes, encompassing the financial, workflow and technical elements of each project.
Get in touch to chat by email, phone, video chat, or arrange a meeting at your premises.
Online Procurement
With our organisation account, your company can obtain quotations and place orders for Apple products and accessories online – with access to exclusive business discounts across the entire Sync catalogue.
Apply for an organisation account for your business today.
Apple Financial Services
Apple Financial Services keeps your costs low by accounting for the high residual value of Apple devices up front.
Flexible upgrades give you complete control of your refresh cycle. And with clear and straightforward terms, the experience is simple and friendly.
Apple Technical Training and Certification
As an Apple Authorised Training Provider, we offer everything from Apple Certification courses, to bespoke sessions. Courses start from just £195 exVAT.
Learn more about our technical training today by checking out our full course list.