Back to News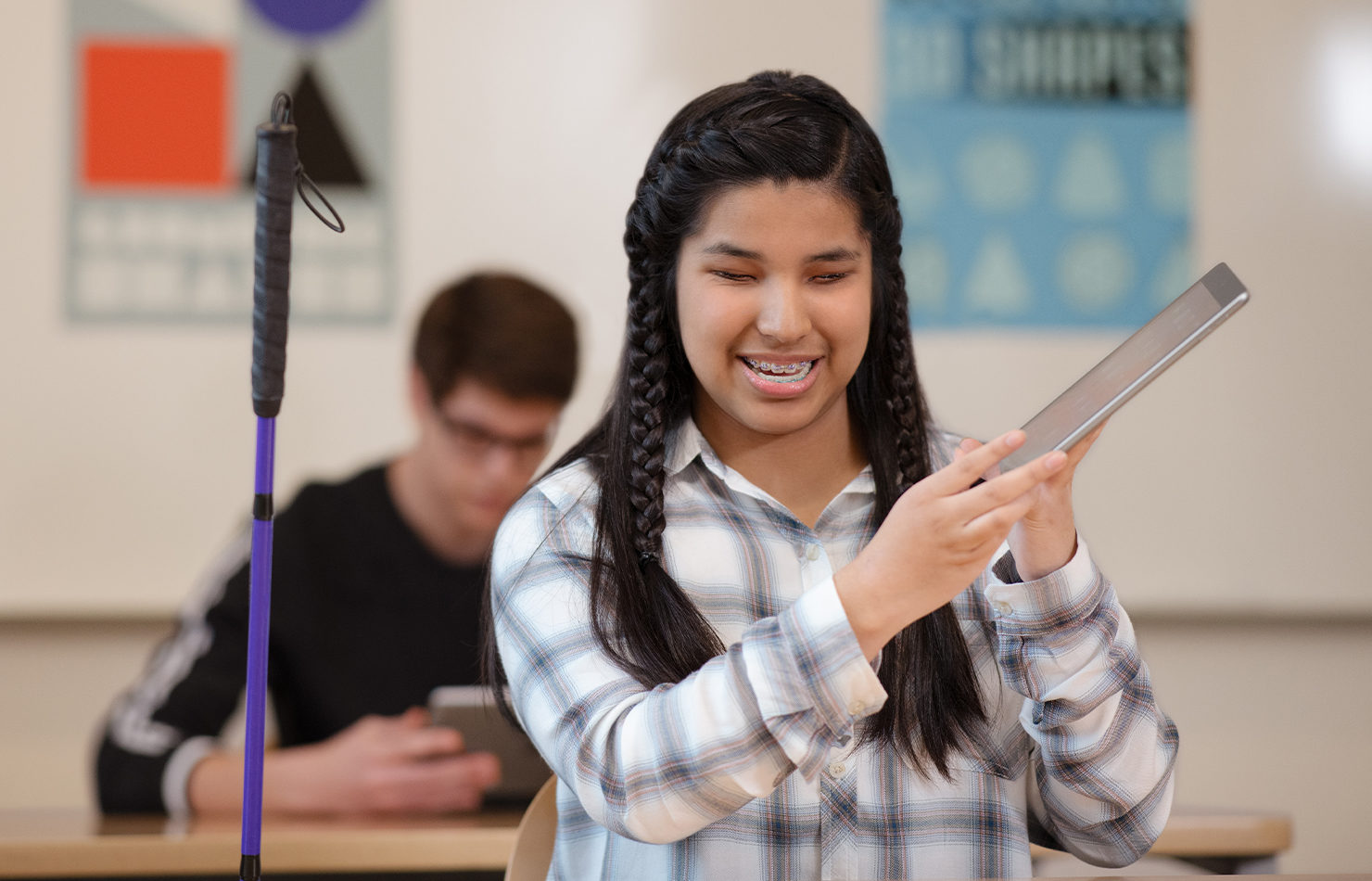 Nasen Live: Championing young people with SEND
We'll be exhibiting at nasen LIVE on 24 September 2021 – and coming to Birmingham's Vox Centre in person! Run by nasen, a leading charity that supports and champions those working with, and for, children and young people with SEND and learning differences – the one-day event marks a long-awaited return to live SEND and networking events.
What's on the agenda?
During the event, Sync will be running tailored sessions for senior leaders, SENCOs, teachers, TAs, and the wider education and SEND sector – demonstrating how Apple technology supports and promotes inclusive, and equitable access to learning. This includes a key focus on Apple's accessibility tools, including VoiceOver, Switch Control, and more.
Delegates will also hear from a wide range of high-profile speakers, including Philippa Stobbs, Assistant Director at the Council for Disabled Children on preparing for adulthood; Dr Dominic Griffiths, Visiting Research Fellow at Manchester Metropolitan University discussing neurodiversity and Louisa Reeves, Head of Impact and Evidence from children's communication charity I CAN, exploring the importance of SLCN post pandemic. In addition, author Nick Butterworth, creator of the Percy the Park Keeper series will be sharing author insights.
Delegates will also have the opportunity to attend an outstanding range of seminars and workshops from leading figures within education, helping delegates to support children and young people with SEND and learning differences across early years, primary, secondary and post-16.
Supporting students with SEND
At Sync, we work with schools across the UK to support with the adoption and ongoing management of Apple technology, including consultancy, solutions design, and training. We know that as many as 20% of children at some point in their educational career will have additional learning needs, and as little as 2% of them will have their needs addressed. Our dedicated education team work with schools nationally, in order to create customised and accessible technology solutions, allowing all students have full access to the curriculum.
Accessibility with Apple
Apple's approach to accessibility is different from many other companies. Accessibility is part of the hardware, software and operating system design process so it's an integral element of the user experience. The breadth and depth of accessibility features have been built to address a wide array of special needs and help students who experience challenges with vision, hearing, motor skills, and learning and literacy.
Find our more and book
Tickets are on sale now at just £99 per person – including a complimentary lunch, networking opportunities, and the opportunity to browse a range of exhibitor stalls from leading SEND organisations and services, like Sync. Multiple tickets can also be purchased by contacting membership@nasen.org.uk with details of how many tickets you require, and the names of the attendees.
Come visit us on stand 33, or visit our demonstration area, located opposite our stand.
Not able to attend? Find out more about how Sync works with schools.