Back to News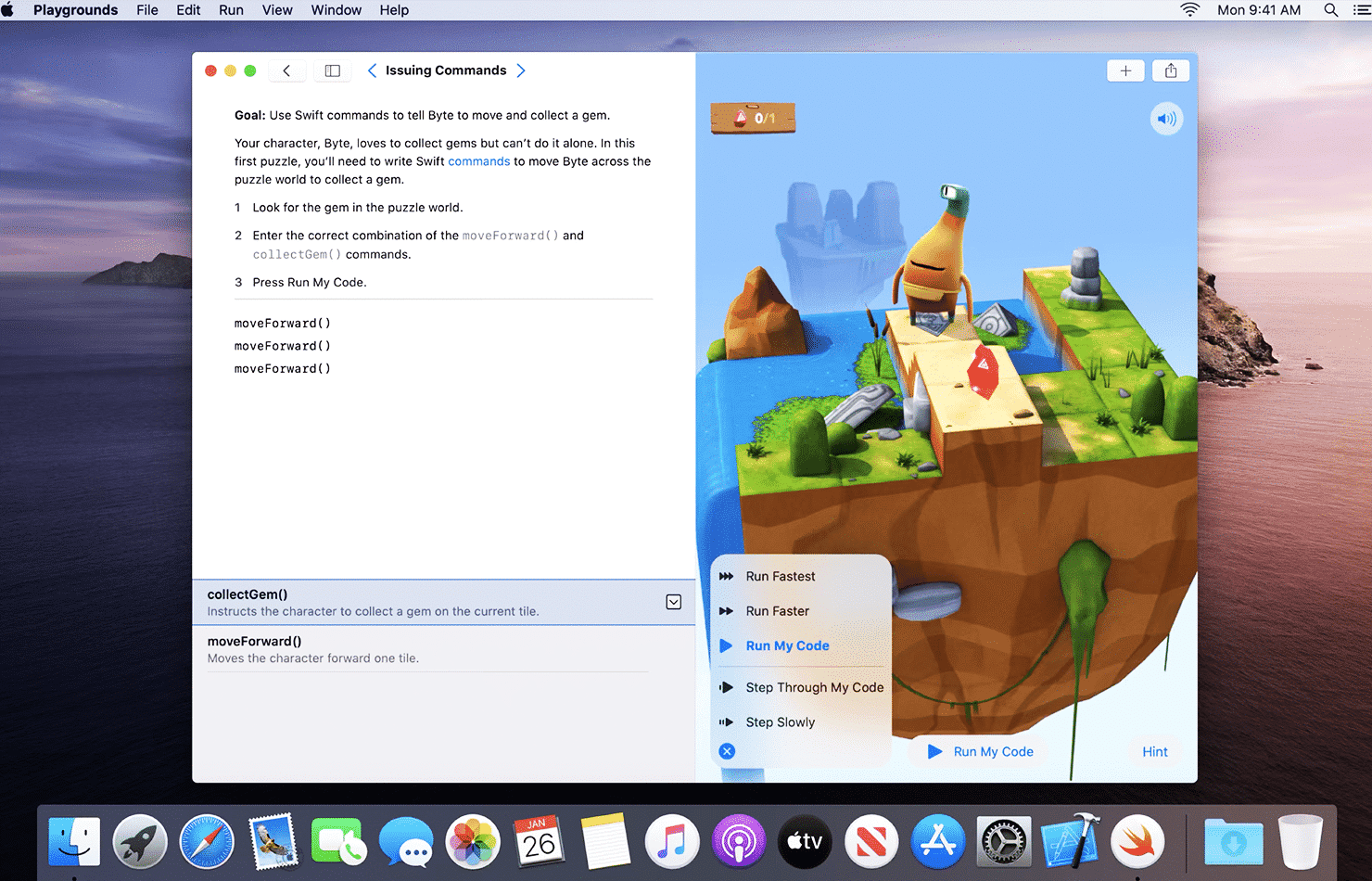 Swift Playgrounds comes to Mac
Swift Playgrounds has come to Mac! Swift Playgrounds is an incredible app that guides people through their first coding experience, and supports them through progression and development throughout their coding journey.
Swift Playgrounds comes with a series of built-in lessons, taking you step-by-step through the world of 'Byte and friends', as you take on a series of challenges, to help them achieve their goals. The lessons are also packed full of videos and slides, providing you with background theory and helping to demystify key coding concepts.
Content, connected devices, and more…
In addition to the built-in library of lessons, Swift Playgrounds includes a collection of extra challenges — with new ones added over time. You're not just building fun creations, you're building your skills too.
You can also watch your code spring to life by programming real robots and drones. Third-party developers of popular robots and devices offer subscriptions filled with engaging playgrounds that let you configure and control popular educational toys like LEGO® MINDSTORMS® EV3. And that's just the beginning.
Developing your own apps
Swift Playgrounds empowers people to get started with Swift, allowing them to progress to app development with the Swift language in the Xcode development environment.
Apple have created a range of Develop in Swift guides, that are flexible enough to help you support anyone brand new to coding and those with advanced skills. The lessons provide practical experience in developing apps with Swift in Xcode, the integrated development environment that professional developers use to build real apps.
Everyone Can Code
For schools, the Swift Playgrounds app also forms the core of the Everyone Can Code curriculum for Primary and Secondary schools. Whether you're looking to introduce coding, or provide routes to progression for students, Swift Playgrounds can support you and your students in taking the next step.
Getting started with Swift Playgrounds on Mac
Simply download the app, and start learning to code today…