Back to News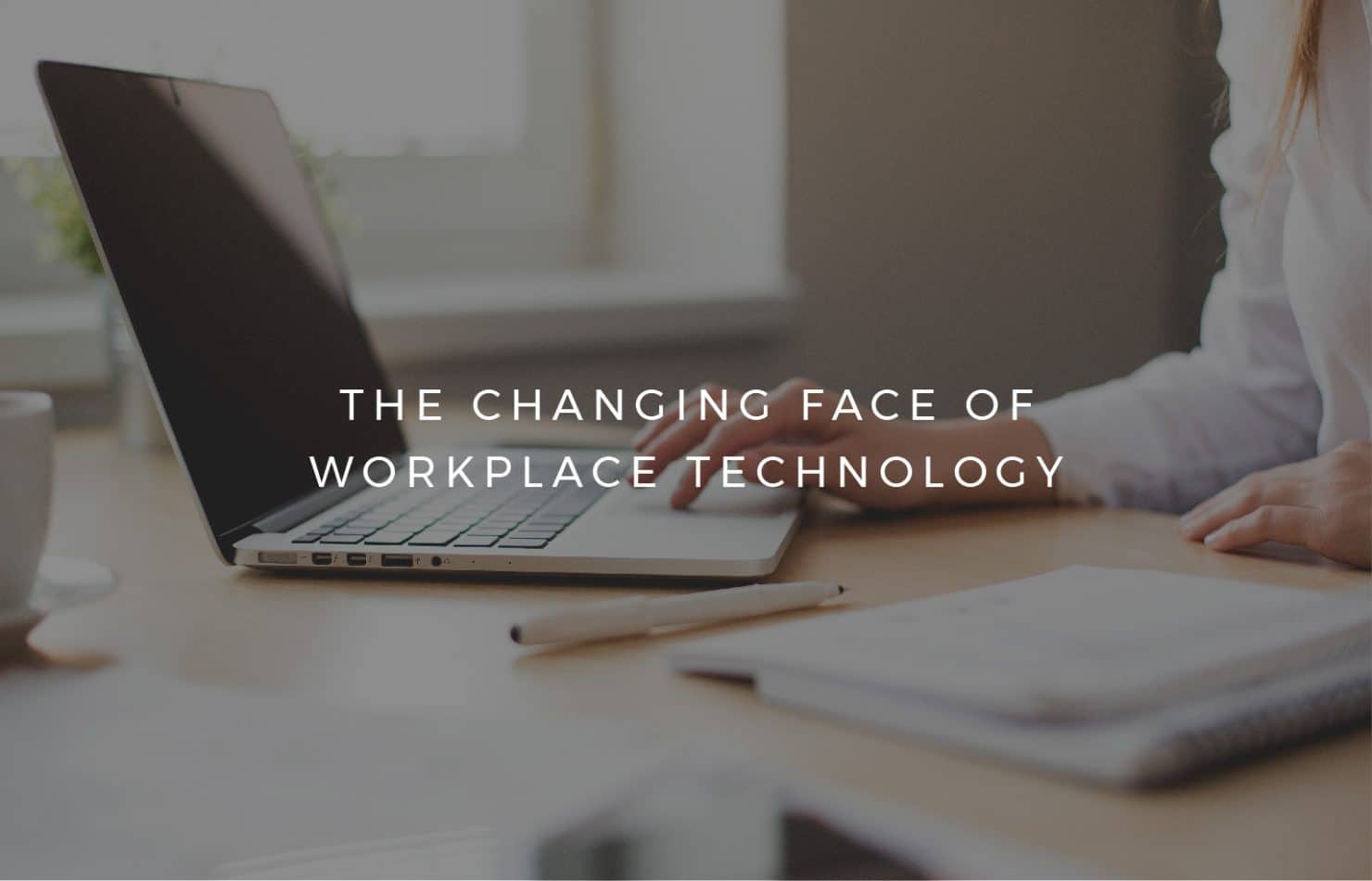 The changing face of workplace technology
The last decade has seen huge leaps in workplace technology, which has massively changed the way we work. The 20th century work environment was fixed, rather than fluid. Workers commuted to the workplace at the same time every day and sat at the same desk, week in, week out.
In recent years, advances in tech have seen flexible working evolve. Instead of a Friday perk, it's now a way of life for many, and the next 10 years are set to change the 'workplace' even further.
Today's children may laugh one day to think of us all traipsing into an office block at the same time after an hour of sitting in rush hour traffic.
Sync takes a look at seven big changes set to rock our working world over the next decade…
Say goodbye to the nine to five
Nine-to-five working is already an outdated idea for many. This is why thousands of workplaces now take a more flexible approach. In a recent report by Vodafone, almost 60 per cent of British organisations now allow remote working. Also, 86 per cent of employers have seen demand from employees and potential staff to provide flexible working.
Presenteeism is being replaced by productivity and this new way of working is set to become the new norm. In the same study, 54 percent of employees said that working flexibly makes them more productive. Additionally, three in four workers even said that this boosted their job satisfaction.
Another piece of research by HSBC found that 9 out of 10 employees said that flexible working is their key motivator. This suggests that younger people would look for flexibility over financial rewards.
Over the next decade, businesses will take a more flexible approach to business. This is due to increasing demands for flexibility by younger generations, lower tech costs and societal pressures to reduce traffic and car use.
Globalisation
As we enter what many to believe to be the fourth Industrial Revolution, the technology driven changes mean that the global flow of ideas will become just that – global. Technology means that businesses all over the world can easily work together.
Global good practice will be accessed via digital training, and staff all over the world will be able to share ideas to boost productivity and up-skill themselves. This is something that is valuable to any business and technology can and will enable ideas to cross borders.
A fluid and flexible workforce
Self-employment is on the increase in the UK, and the rise of the "gig economy" shows no signs of slowing down. According to the IPSE, 4.8 million people are self-employed in the UK, and freelancers contributed £119 billion to the economy in 2016.
Additionally, the sharing economy – typified by online brands such as AirBnB – could be worth up to £9 billion a year by 2025 according to PwC. This could enable more of us to drive more income streams.
Big businesses are starting to embrace the UK's freelancers. They hire individuals to fill short-term skills gaps instead of taking on full time staff.
Technology is enabling British businesses to tap into these resources easily, and find relevant freelancers by using web portals and outsourcing websites. The best match for the role could live anywhere on the planet, but it's the skills match rather than location that matters.
Digital nomads on the increase
As we know, recent leaps in online and cloud-based tech has enabled the world's self-employed workforce to relocate. They can now be found at Thai beach cafes and Bahaman coffee shops, as well as in joint workspaces in the UK. Digital nomadism is set to extend to regular employees too, as downtrodden Brits head to the sun for a "workation".
Tech has enabled workers to easily set up shop anywhere that has decent WiFi. Further shifts in work culture mean that many more office workers will be tempted to depart from Blighty, laptop in hand, for some tropical sunshine.
Working for purpose and passion, not money
If you think Millennials are tech-savvy, entitled and driven by work-life balance, meet Generation Z. The first generation born with smart devices in hand, Generation Z could be dismissed as easily influenced and always "on". Above all, Generation Z are most likely to be highly driven by passion and wellness, as opposed to money.
As well as being an entirely digital generation, they are also set to be influenced by disruptive business models. The new models could change our value system entirely from an ownership based one, to an access-based one. They hop in and out of shared Ubers, use AirBnB rooms and stream music and movies – and are less bothered about owning cars and houses.
A large study of 2,000 people found that those born between 1994 and 2001 are driven more by passion than money.
For businesses, this means creating a rewarding purpose that employees respond to.
Big data
In today's tech age, big data can be used to provide insights. They look at staff wellbeing and track trends in employee motivation and productivity. Another use can be to predict and anticipate changes and trends. Seemingly random data from social media and metadata can be collected and analysed. This will shape the future of HR decision-making in many places of work to boost job satisfaction.
By 2020, it is predicted that big data will be used more and more to shape the future of business. Big data analysis will improve, and real-time data streaming will be used to provide instant information. As a result, big decisions will be able to be made on the spot.
According to some, machine learning will have a huge part to play in the big data revolution. It will further allow businesses to harness data and anticipate trends quickly.
Wearable workplace technology
Alongside big data is wearable tech, which is set to take the business world by storm. Employers will be able to track staff wellbeing and use the data to improve the workplace.
Some larger companies already give out fitness trackers to employees. This helps to ensure that they stay healthy, shed pounds and feel better. FitBit has even developed a corporate wellness initiative to stay ahead of the game.
As well as fitness trackers, look out for devices that stop you slouching at your desk, remind you to drink water, translate any language or purify the air that you breathe. Virtual wearable PAs and devices that track brain waves are also in the works. Buckle up and take the red pill…let's see how deep that rabbit hole goes!
If you're wondering how tech can shape your working life, or the lives of your staff, Sync can help. Find out more about our cost-effective tech solutions www.wearesync.co.uk.
Thank you for reading our article: 'The changing face of workplace technology'. For more posts, check out our news page.