Back to News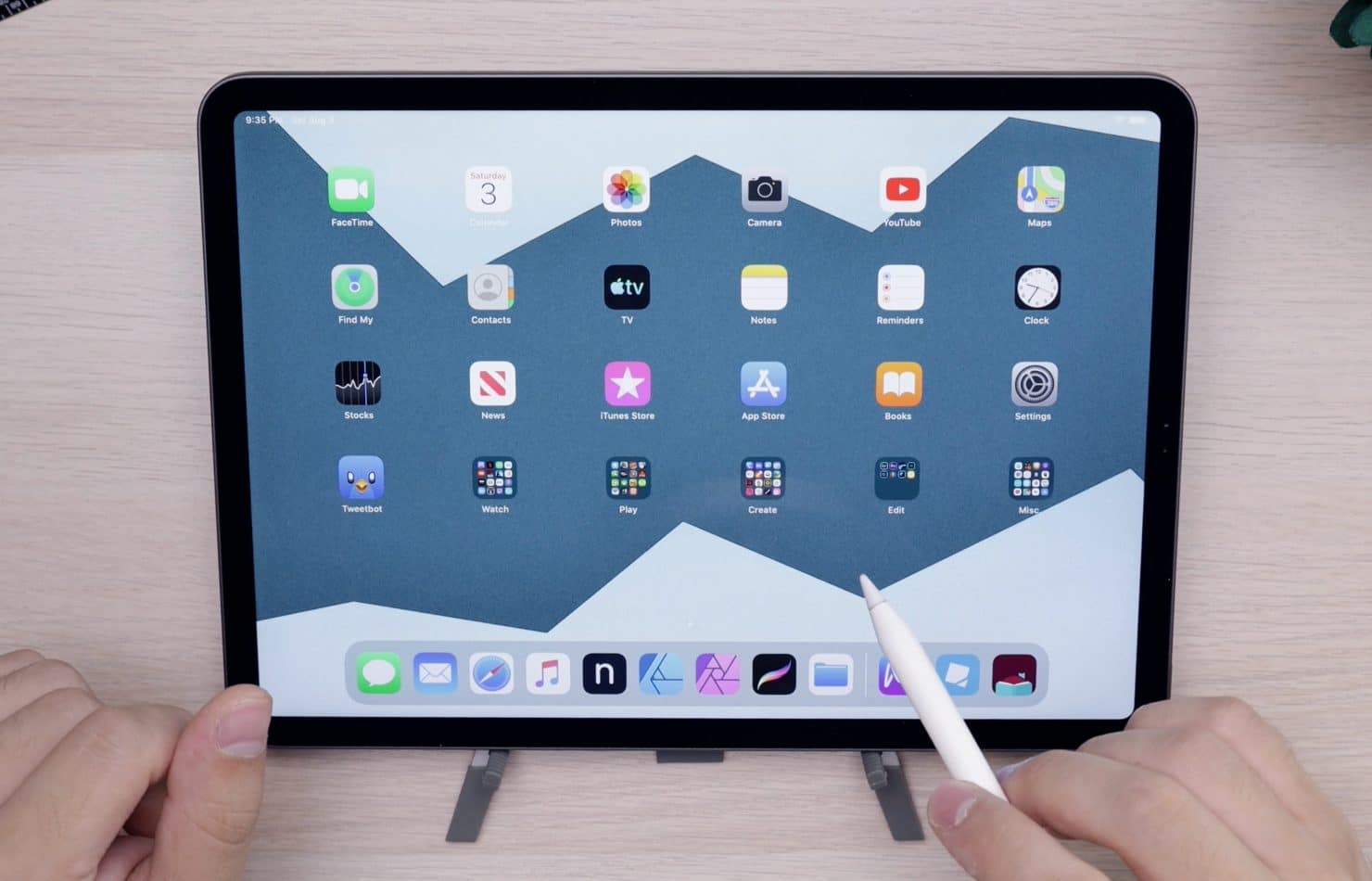 The best iPad Pro apps
Want to discover the best iPad Pro apps? Here's our top five… Whether you are on a train journey or laying in your bed on a Saturday morning relaxing, the iPad Pro is the perfect companion. Here at Sync we are constantly on ours, whether we are in work or at home, we've put together our favourite 5 apps which we think you should download.
1. YouTube
What would we all do without YouTube? Whether you watch your favourite vloggers, a tutorial on how to do your work or your favourite music videos. In conclusion you could spend a day purely searching through the amazing world of YouTube.
Watch, stream and discover what the world is watching with YouTube. Subscribe to your your favourite channels on your iPad, share them with friends or you have the ability to upload your very own videos for everyone to see.
There is a YouTube Premium option, for £15.99 per month you can watch videos ad-free, offline and also in the background whilst you scroll through your social media apps.
Download link:
https://apps.apple.com/gb/app/youtube-watch-listen-stream/id544007664
2. Netflix
Second one our list is Netflix. I'm 100% sure we have all had a Netflix and chill day haven't we?
With award-winning series, films, documentaries and stand-up specials you will find everything your eyes desire. Netflix allows you can also download offline, allowing you to watch wherever you are regardless of internet connection.
Also if children will be using Netflix you can create a safe watching experience for them selecting only family-friendly programmes.
Download link:
https://apps.apple.com/gb/app/netflix/id363590051
3. Adobe Lightroom
Are you a photographer who is constantly on the move searching for the next perfect shot? Adobe Photoshop Lightroom is a free, powerful yet intuitive photo editor. Lightroom empowers you to create beautiful photos.
Without purchasing the premium account, you have access to many presets. Allowing you to make dramatic changes to your photos with the single touch photo editor. The ability to have multiple profiles allowing you to create one-tap miracles changing the look and feel of your photos.
The app has an optional in-app purchase, the monthly payment will be automatically charged to your iTunes account.
Download link:
https://apps.apple.com/us/app/adobe-lightroom-photo-editor/id878783582
4. Procreate
The first app on our list that isn't free to download! At £9.99 you honestly will be wondering how you got away with such a steal.
Procreate is an app which is loved by creative professionals and aspiring artists alike, one of the leading creative application made for iPad. Some of the highlights is access to hundreds of handmade brushes, a suite of innovative artistic tools, and the lightening fast Valkyrie graphics engine.
The ability to create art on your couch, on the train, at the beach, or in your favourite coffee shop. It's a complete art studio at the end of your finger tips (or Apple pencil).
Download link:
https://apps.apple.com/gb/app/procreate/id425073498
5. iMovie
Finally but most definitely not least, the iMovie app features a streamlined design and intuitive Multi-Touch gestures, iMovie lets you create Hollywood-style trailers and beautiful movies like never before.
You can select for 14 Hollywood-style trailer templates, including stunning graphics. Select the best videos and photos from your library for your trailer with the help of animated drop zones.
Furthermore with iMovie you can easily transfer projects between your iPhone, iPad and iPod touch using AirDrop or iCloud Drive.
Download link:
https://apps.apple.com/gb/app/imovie/id377298193
These are the apps we absolutely adore. We certainly think that these are the best iPad Pro apps the App Store has to offer! We hope you get as much fun from them as we do!