Back to News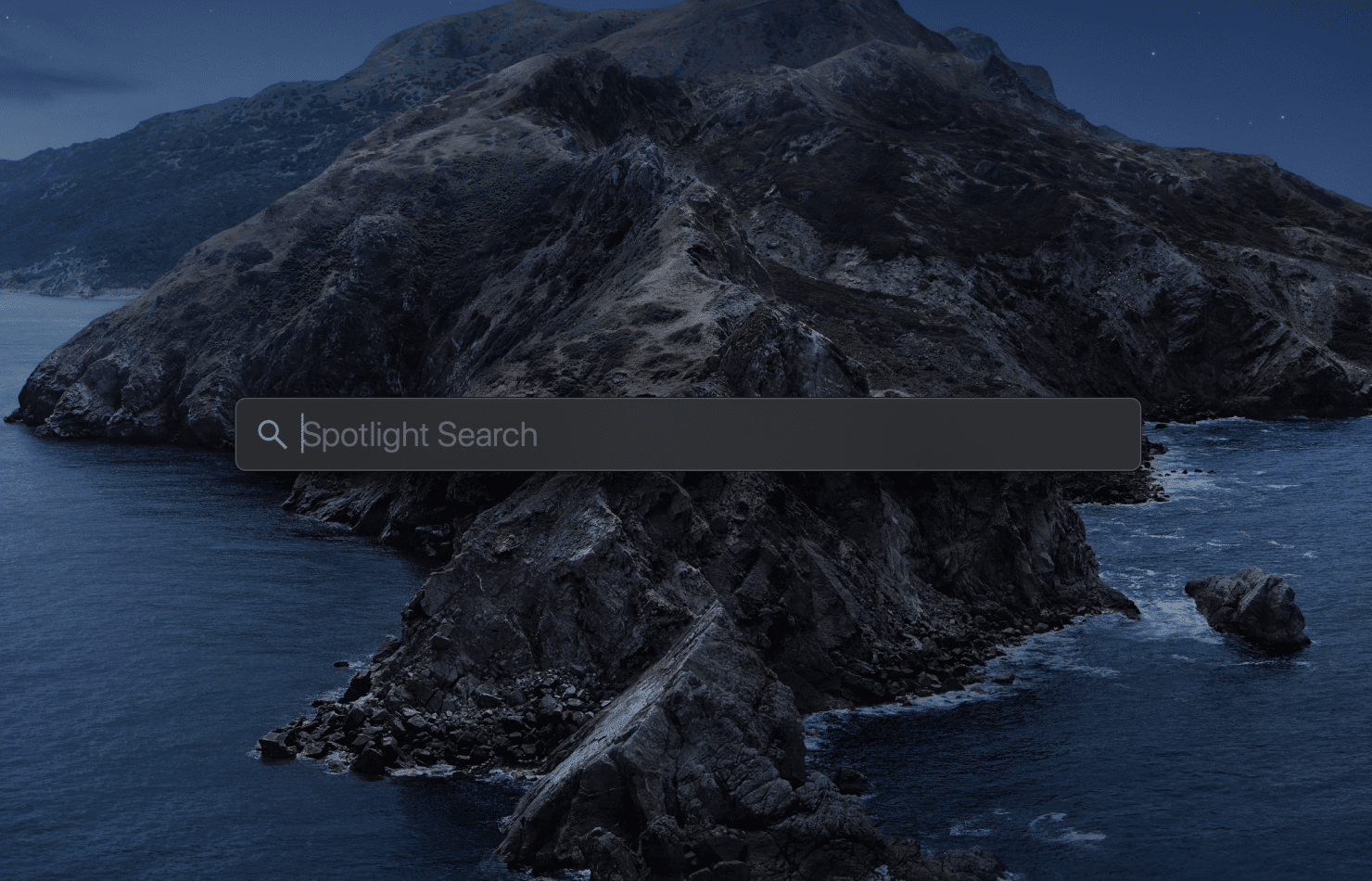 How to use Spotlight
If you're a Mac user who doesn't use Spotlight, we think it's time you got on board! This handy search tool doubles as a text-based Siri alternative and makes everything a lot faster. All you need to do is click the little magnifying glass at the top right of your screen and you can get started.
Find your files
It can become a regular conundrum trying to remember where on earth you put a document or what you named it. File searching is the basic functionality of Spotlight, and the easiest and quickest way to locate and open software on a Mac. Just type the name of the program and results will pop up. Then you can scroll through and click Enter to open.
Why is this searching option better? It comes down to efficiency and the time you will inevitably save by not spending hours trawling through files. Looking for a picture you took in Paris? Just hit Command + Space and type 'Paris photo' – voilà, your picture will appear.
Use natural language
Natural language searches have been around for a while, but have recently improved tenfold. You can type questions and phrases that you'd use in casual conversation with another person, and the algorithms can make sense of your words in context.
Being quite advanced, natural language search allows you to find surprisingly specific searches. If you needed to find a particular email from April, you could type 'email I received in April' and Spotlight would pull up your mail from that month. Alternatively, if you were to search 'pictures from Easter 2015', Spotlight would retrieve all the relevant images.
Use the Internet
You can't use Spotlight to browse the entire Internet. However, it is hooked up to Wikipedia, Weather and other pertinent information.
You can check the weather for where you are, as well as specific places. Say you were visiting Dublin for the weekend, you would type 'weather in Dublin' into Spotlight and in seconds the information would be at your disposal.
If you love sport then you can reap the benefits with Spotlight, as it can quickly pull up sport scores. For example, typing in 'premier league scores' would get the football fixtures and results to pop up.
You can also do some quick maths with the calculator, as well as accessing dictionary definitions. Just type 'define', followed by the word. You'll get a quick definition pulled from the Internet.
Customise content and order
With most search engines, you have to sieve through a lot of irrelevant content to find what we are actually looking for. However, Spotlight allows you to customise and order your content to suit you.
If you open up the system preferences and head to the Spotlight section, you will see a list of categories. Here, you can customise your search results, by unchecking the boxes next to categories you do not want.
The Spotlight possibilities are endless
By no means have we exhausted the available options on Spotlight. Other handy things you can use Spotlight for include checking contact details, searching as well as listening to music, getting directions or looking up local cinema times. It even has tools available for you to peruse stocks and calculate exchange rates. The possibilities of Spotlight are almost endless!
Finally, for more advice on getting the best out of your technology, visit our friendly team of experts at Sync Store on Deansgate.