Back to News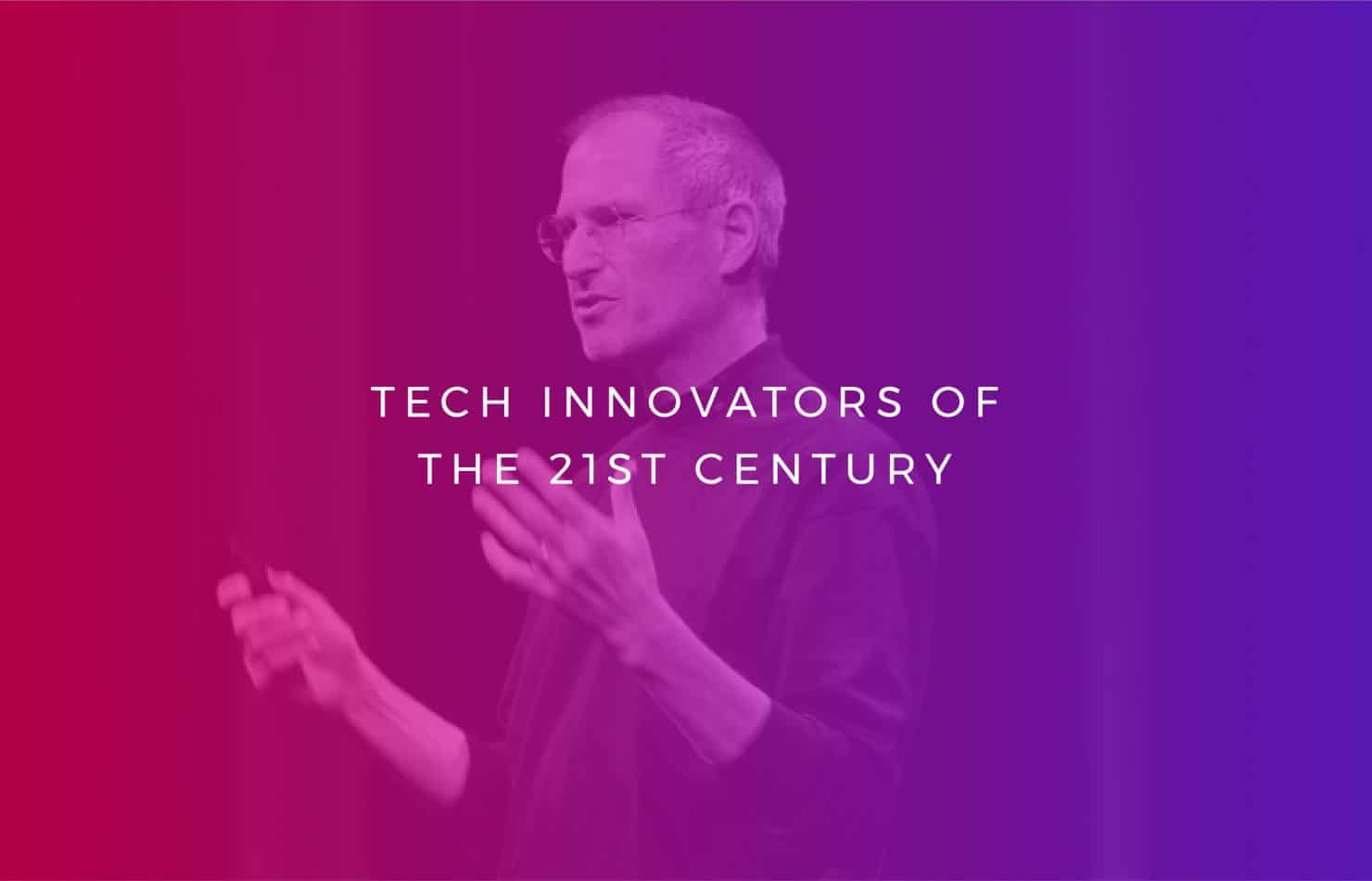 Tech Innovators of the 21st Century
Technology has advanced a lot in the 21st century. Since the millennium, we have gone from the revolution of a camera phone to the birth of the iPhone, from a floppy disc to cloud storage, and from physical CDs to music streaming services. Without tech innovators, most people would probably find it hard to imagine life without all this tech now.
Here are just a few of the people who made these transformations possible…
Steve Jobs
We couldn't talk about tech innovators without talking about Steve Jobs. It's a name that is recognisable worldwide, and almost as famous as the name Apple itself. Although Apple was founded by three people: Steve Jobs, Steve Wozniak and Ronald Wayne, it is Jobs who is the most memorable. He thought that products should be designed from a consumer's perspective with a focus on their actual needs. As a result, Apple has built up a reputation for their focus on usability and user experience. It's thanks to Jobs that Apple has become such a pioneering brand in the tech market.
Mark Zuckerberg
How many times a day do you find yourself trawling through your Facebook news feed? It's probably quite a few! Although it wasn't the first social media site, it has come to dwarf its predecessors. Even at 14 years old, it still manages to dominate the social media scene. Mark Zuckerberg created the site back in 2004, then called TheFacebook, with the intention of connecting people at different colleges and schools. Nowadays it's the go-to site for news and videos. With a net worth of £74.5 billion at the age of 33, Zuckerberg isn't doing too badly for himself.
Travis Kalanick and Garrett Camp
Gone are the days of going out for a few drinks and aimlessly sticking your arm out to hail a taxi. This is all thanks to Uber co-founders, Travis Kalanick and Garrett Camp. Uber's technology, which is compressed into one handy phone app, makes getting where you want to go easier, safer and more reliable. The idea for Uber came on a snowy evening in Paris in 2008 when co-founders Kalanick and Camp had trouble hailing a cab. The company has since expanded its tap of a button offering, with a new a food delivery platform called UberEats.
Reed Hastings and Marc Randolph
Are you still watching reading? We all know the well known message that pops up when we've spent a little too long watching a show on Netflix. Although the company was technically founded in the late 90s by Reed Hastings and Marc Randolph, the Netflix as we know it today was very different back then. Netflix started out as a DVD sales and rental service much like Blockbuster. However, Blockbuster went bankrupt in 2010, whilst Netflix evolved into a streaming and TV production platform. Our thirst for on-demand content via the internet means Netflix thrives globally. The company is now worth more than McDonald's and Ford, and could soon be worth more than Disney.
James Park and Eric Friedman
A more recent innovation has been the introduction of wearable tech. A great example of this is FitBit, which was co-founded by James Park and Eric Friedman in 2007. Park was apparently influenced by the Nintendo Wii's combination of sensors and software and wanted to create a device that could help people track their fitness activity. The FitBit has resulted in a craze of people trying to achieve 10,000 steps a day. It also paved the way for the future of wearable tech. The wearable tech market is only going to increase in popularity as the tech behind it improves.
As you can see innovations in tech are mostly made through collaboration. Why not drop into our new space on Deansgate and see how we can help you use tech to make your personal and professional lives better. Our friendly team are always on hand to offer advice and guide you through the latest products.
Thank you for reading 'Tech Innovators of the 21st Century'. For more posts, check out our news feed!