Back to News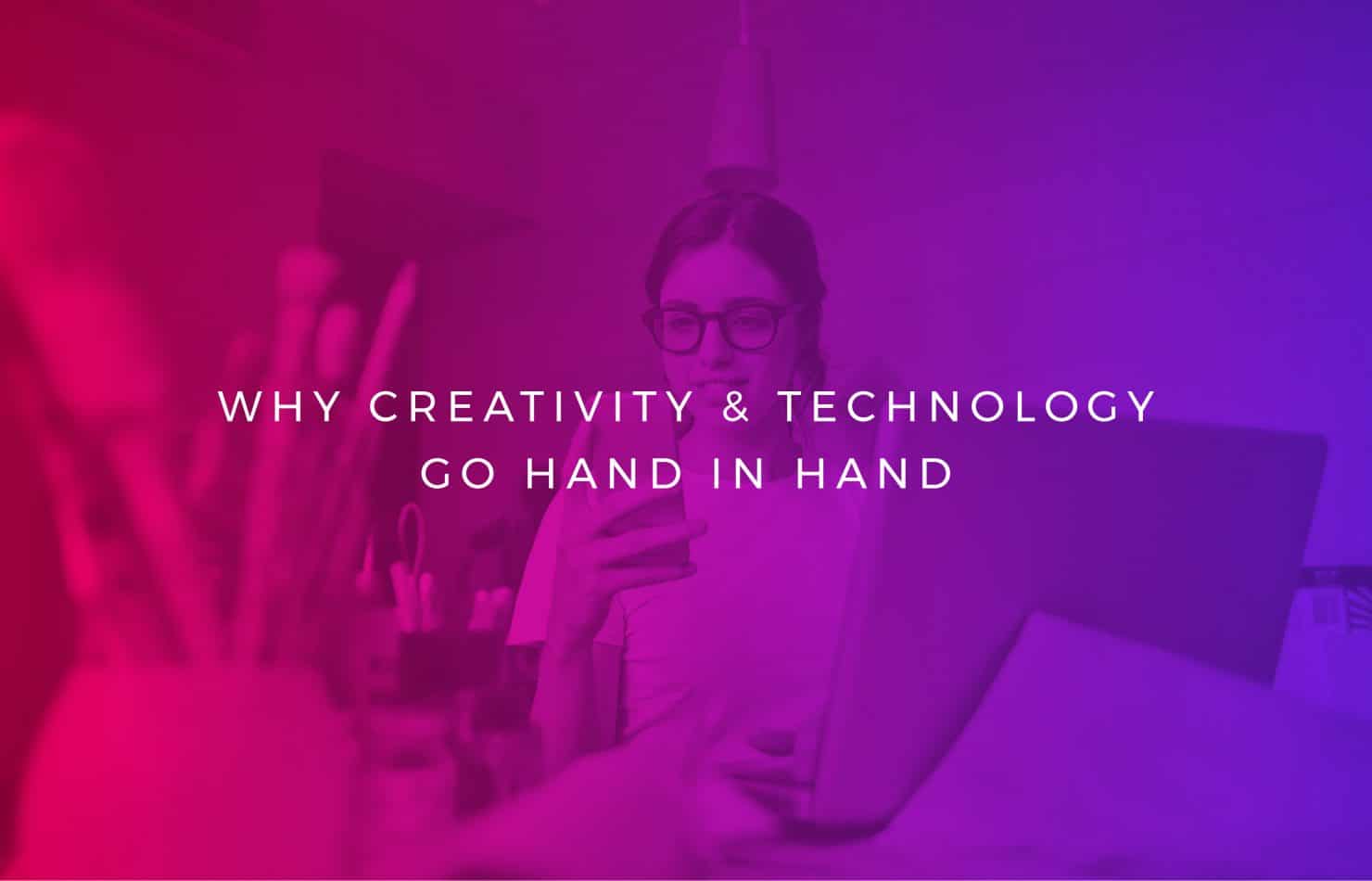 Why creativity and technology go hand in hand
There's no denying that technology dominates our lives. However, it's often suggested that technology is killing our creativity. We're not sure we believe that so we've come up with a few reasons why creativity and technology can go hand in hand.
Greater access
With a tap of a button, we can search online for anything we could possibly want to know. Some may argue that this can make it all too easy for us to simply copy what's already out there. However, it can actually encourage our creativity too.
For starters, technology has reduced the barriers and given people more access to creativity. Nowadays, almost anyone can film their own YouTube videos or edit their own photos with a filter. There are also more opportunities for people to be recognised for their creativity. This is thanks to ever-developing social media platforms connecting us to one another. For example, Vincent Van Gogh only became well-known for his paintings after his death. With the advancement in technology, would this be the same case today?
Huge advances in tech, combined with access to more information than ever before, means there are more creative boundaries to be broken.
Inspiration
With the popularity of social media platforms, such as Pinterest and Instagram, we often find ourselves lost down the social media rabbit hole. Although this may affect our concentration levels, it's also great for finding sources of inspiration.
Similarly, it's not only a bank of inspiring material, but social media also enables us to share our creativity with others. It's always good to discuss and share your work with others, but technology has made it that much easier to bounce off ideas with other people. These might even be strangers from the other side of the world, but they can bring a different perspective to your own that you wouldn't have without technology.
Innovative brands
When people suggest that technology is harming our ability to be creative, they are overlooking the many brands out there who combine the two. A few famous examples include Google, Uber, Shazam, and Spotify. However, there are thousands of other companies out there, who are also using technology to be innovative and creative. For example, did you know there are more than three million apps out there to download?
Technology and creativity shouldn't be thought of as opposite ends of a spectrum. They actually work well in complementing each other. The renowned tech innovator, Steve Jobs, once said: "The best way to create value in the 21st century is to connect creativity with technology". They seem like wise enough words for us! Creativity definitely still exists, and it can only thrive further with technology there to enhance it along the way.
Let us show you how you can use technology to enhance your creativity. Drop into our store at 63 Deansgate to find out more, or check out more articles and content online.