Back to News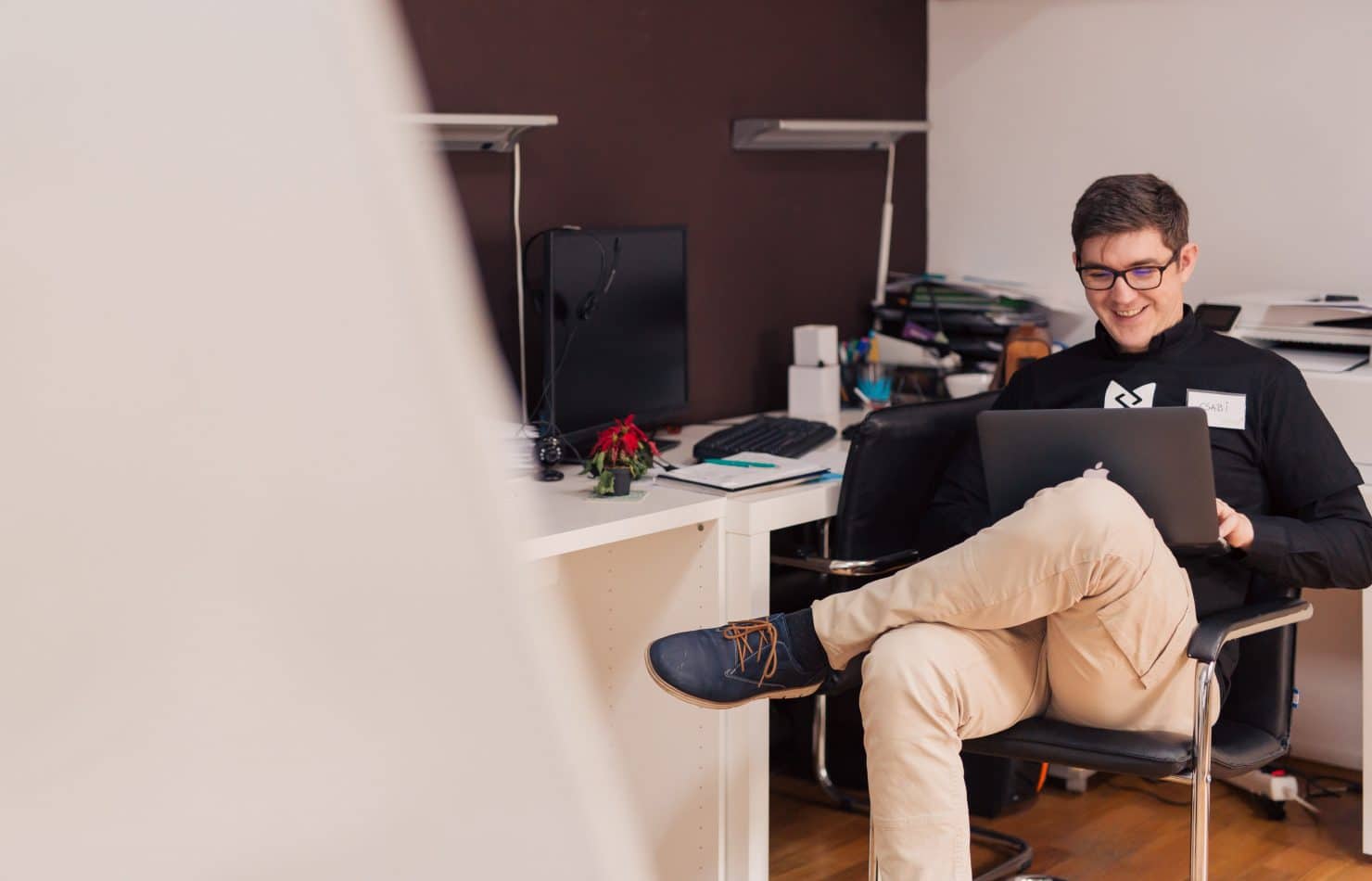 Remote working: How can your business incorporate it?
Remote working is a fantastic option for businesses looking to enhance flexibility for their staff, and there are numerous benefits to enabling it. In this short article we will take a step-by-step approach, talking through some of the key elements you will need to consider when moving your office workers to remote staff.
This article focusses on three key areas:
Cyber security / data protection
Accessing data, files and systems
Communication between employees
Let's jump in…
CORPORATELY OWNED DEVICES VERSUS PERSONAL DEVICES
First of all, let's have a think about the technology that staff will use… We strongly advise against allowing your staff to use their own technology to work from home. By issuing a corporately-owned device, as a company, you will be able to take more control of the security measures and data on that machine. If the machine is a personal device, you run the risk of low security, lack of control over the machine, and a greatly increased chance of data breach. We would therefore suggest that you issue staff with a work-owned device.
ENCRYPTION
When taking devices offsite, they should always be encrypted. Encryption protects the data on your devices should it be lost or stolen. For Apple devices, you can enable encryption using the built-in tools (FileVault for Mac, and by setting a passcode on iPad and iPhone). This is great for consumers, however, for businesses, we would consider using a tool like Jamf to enforce encryption via FileVault for you, as it will store copies of encryption keys for you – making it easy for your business to remove encryption should it need to.
FIREWALL
When working inside the safety of an office environment, all users will benefit from the protection of the office network. When working remotely however, users are much more vulnerable. One easy action you can take it to enable the firewall on your device. For Mac, simply head in to System Preferences, and choose 'Security' to check if your firewall is enabled. For additional security, businesses should consider deploying a Mobile Device Management tool like Jamf, which ensures that the user can't disable the firewall in error.
ANTI-VIRUS
Deploying an anti-virus solution is another essential for your remote tech. Solutions like Sophos Central provide IT admins with a single, remote view of the health of all machines, and provides employees with the security that they need, without having to actually interact with anything or run any updates.
ACCESSING DATA, FILES AND SYSTEMS
So our employees are now able to work from home securely, which is fantastic! But how will everyone be able to access data, files and systems remotely? Well, there are a number of ways you could do this… the most obviously one is VPN. A VPN (or Virtual Private Network) is essentially a way to connect your computer up to your office network – so, even though you're working from home, you will still be able to access all of your servers, storage and other services that are located in the office. VPNs are incredibly secure, and offer great functionality to your staff.
Another option is to explore how Cloud can help users to access data… services like Microsoft's OneDrive, Google Drive and Dropbox offers users online storage for files in a secure manner. We would however suggest that, if your organisation has yet to develop a cloud strategy, utilising VPN would be preferable (providing as little changes to users as possible, in order to minimise disruption).
COMMUNICATE AND COLLABORATE
So our employees are now able to work from home securely, and to access company data and systems – that's a great step… the next question is, how will our employees communicate. In an office environment, free discussion and conversation can just happen. How do we stimulate conversation and communication in a 'work from home' environment (without ending up with email chains 100+ emails long)?
We have used a number of great tools over the years, including:
Microsoft Teams – Teams provides everyone with a chat window, allowing you to start up chats with colleagues on a 1:1 or group basis. You can also share files, create calls, and video chat right from within the app
Google Hangouts – Hangouts also provides a chat environment, where users can chat via instant message, share files, and host video and audio chats too.
Basecamp – Basecamp is a project management tool, which allows you to create a project, and tag in users. You can create actions and assign them to users, and track projects from start to finish
NEED HELP BUILDING OUT YOUR PLAN
If your business is looking to develop a 'work from home' plan, evaluating its business continuity strategies, or exploring what is possible, speak to our business experts today.