Back to News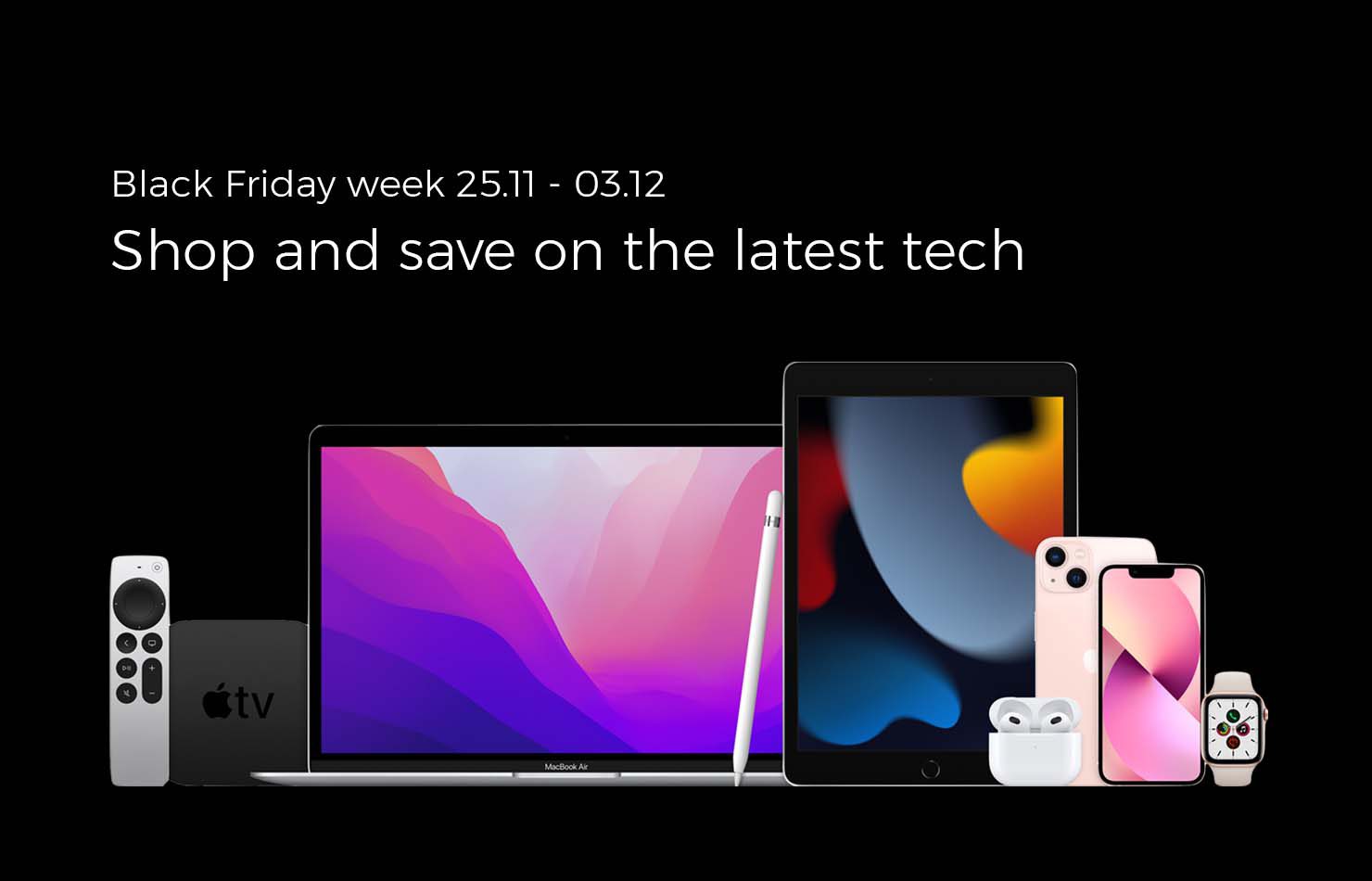 Black Friday at Sync
It's the most wonderful time of the year…
No, not Christmas! Black Friday!
We know, we know – Christmas is coming and so is the stress of having to do all of your shopping. It can be impossible to ignore your steadily draining bank account after buying for the whole family. You haven't seen some of them all year, but still need to get them something… 
What a wonderful time indeed.
That's where Black Friday comes in, and at Sync, we've got just what you need to forget all about the stress of not knowing what to get your nan's sister's cousin. You might even be tempted to get yourself a present or two…
Something for the whole family
We've got a fantastic range of Apple devices, all of which are sure to be perfect for some of those more difficult members of the family. You know the ones.
For instance, your Aunt Karen surely can't complain about a 10.2-inch iPad, although she might have a bit more to say about the way you cook your roasties. That's unavoidable.
Your son, Ben, would love a brand new MacBook Air to take to university next year, and he'll never know that you got it at Sync, saving £87.41. Whether he does any work on his new device is another story, but that's out of your hands once the wrapping paper's off on Christmas morning.
And don't even get us started on your dad. He'll be thrilled to find out he'll never have to search for his car keys in the morning ever again when he roots that Airtag out of his stocking. And you only paid £24.72 for it! Now he'll have to find something else to moan about at 8:30am, but at least it won't be about his keys!
Even more savings
If you're somehow not impressed with what you've heard so far, our Re/sync offers are sure to blow the baubles off your tree! 
Our Open-box Re/sync products are checked by our team of Apple experts before being sent back out into the world at incredible prices. And the prices are about to get even lower for Black Friday.
There's refurbished devices like an Apple Watch for that one family member that's always going on about working off the Christmas weight. We've got a range of refurbished AirPods for every price range – the perfect gift for that cousin whose music is always too loud. We've even got the iPhone XR, refurbished and ready to use just for you, because Black Friday shouldn't be just an excuse to treat your family. You deserve a little something too!
Black Friday done right
No matter your price range, we've got something that's sure to put a smile on your face, whether that's because you've found the perfect gift or because you can finally get that new phone you've been considering for a while.
Whatever the case, we at Sync are happy to provide you with the best deals to get you through the run-up to the end of the year. Treat yourself and your loved ones whilst we wind down to the end of 2021. 
Our Black Friday deals are running from Friday 26th November to Friday 3rd December. Use our discount code: blackfriday for discounts on a range of accessories and more! For more information, drop by our store at 63 Deansgate or visit our website.