Back to News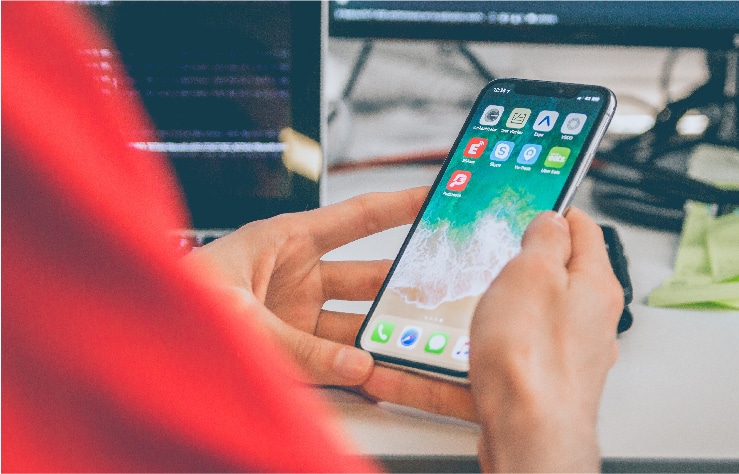 How to free up storage on your iPhone
It can become frustrating when the 'Storage Almost Full' notification keeps popping up on your iPhone, urging you to finally organise your storage. Suddenly, you're forced to delete apps and offload pictures and videos to the iCloud. Eventually, you're left in a situation where everything on your phone is essential, but you still haven't got enough storage. However, it doesn't need to be so difficult, there are some handy tricks you can try to help keep your storage low…
Check your usage and storage
First, it's a sensible idea to check your usage and see what's hogging all the memory. Head to Settings, then General, and then click on iPhone Storage. Here, you get a clear overview of which apps are using the majority of your storage, and you can start to evaluate which apps are essential and which are disposable.
Beware of in-app downloading
Apps' internal downloads can take up more storage than the actual app itself. Music streaming services, like Spotify, allow you to download songs so that you're able to listen without WiFi or data. But of course, regular downloading will quickly start to eat away at your storage space. While some apps are small, the files stored inside can dramatically increase their size. You can tap on any app icon in Manage Storage to check the app size versus the downloads within it. Try going through all your downloaded music and delete everything you don't listen to anymore.
Get rid of apps you don't use
Delete the apps you never or rarely use and only keep the essentials. You may be telling yourself you'll finally learn Russian on that language app or that you need Deliveroo for an emergency late-night takeaway, but deep down you know they are disposable. Gaming apps can also take up a lot of memory because of 3D graphics, so if you're not playing Angry Birds anymore, it can probably go. If you are a serial hoarder, your iPhone can decide for you with the feature on Settings called Offload Unused Apps.
Delete your texts
With iOS 8, you can set messages to automatically expire so they don't store forever. You probably don't need to keep your texts unless they hold some sentimental value and you enjoy reading old conversations. However, if they're a year old, do you really need to keep them? Head to Settings, then Messages, and under Keep Message, you can select 30 days or one year. Doing this now will save you having to manually delete old message threads.
Clear your browser cache
If you use Safari a lot, your iPhone could be storing web history and data that you don't need. To clear the browser cache, open up the Settings tab and click Safari. Scroll down and tap Clear History and Website Data. If Chrome is your preferred browser, open the app and tap the triple-dot button in the top right. Then go on History and choose the Clear Browsing History option at the bottom.
Delete downloaded podcasts
If you've downloaded a catalogue of podcasts to listen to on trains or in the car, they're probably taking up a great deal of memory. Unlike music, once you've listened to a podcast, you're not likely to listen again. A further incentive is that getting rid of the downloads frees up some space for new ones. Unfortunately, there's no way to bulk delete, so you'll have to browse your list of downloads and swipe to delete each one.
Don't double save photos
If you frequently use the HDR mode, your phone will automatically save photos twice: the HDR version and the normal version. Similarly, when you post to Instagram, your phone will save the original photo as well as the cropped, filtered Instagram version. For obvious reasons, having duplicates of the same image is unnecessary. To turn off double-saving HDR images, head to Settings and then Photos & Camera. Scroll to the bottom and untick the toggle next to Keep Normal Photo. To stop double-saving Instagram photos, tap Settings on the Instagram app, and turn off the Save Original Photos option.
Stop the photo stream
Your iPhone's photo stream automatically syncs your last 1,000 photos across iOS devices. That means if you have 1,000 photos, they are being stored twice. This is probably unnecessary unless you're always transferring photos from your iPhone to your iPad. Under Settings, scroll down to Photos & Camera and turn off My Photo Stream.
For more advice on getting the most from your Apple tech, visit our friendly team of Apple experts at the Sync Store at 63 Deansgate.