Back to News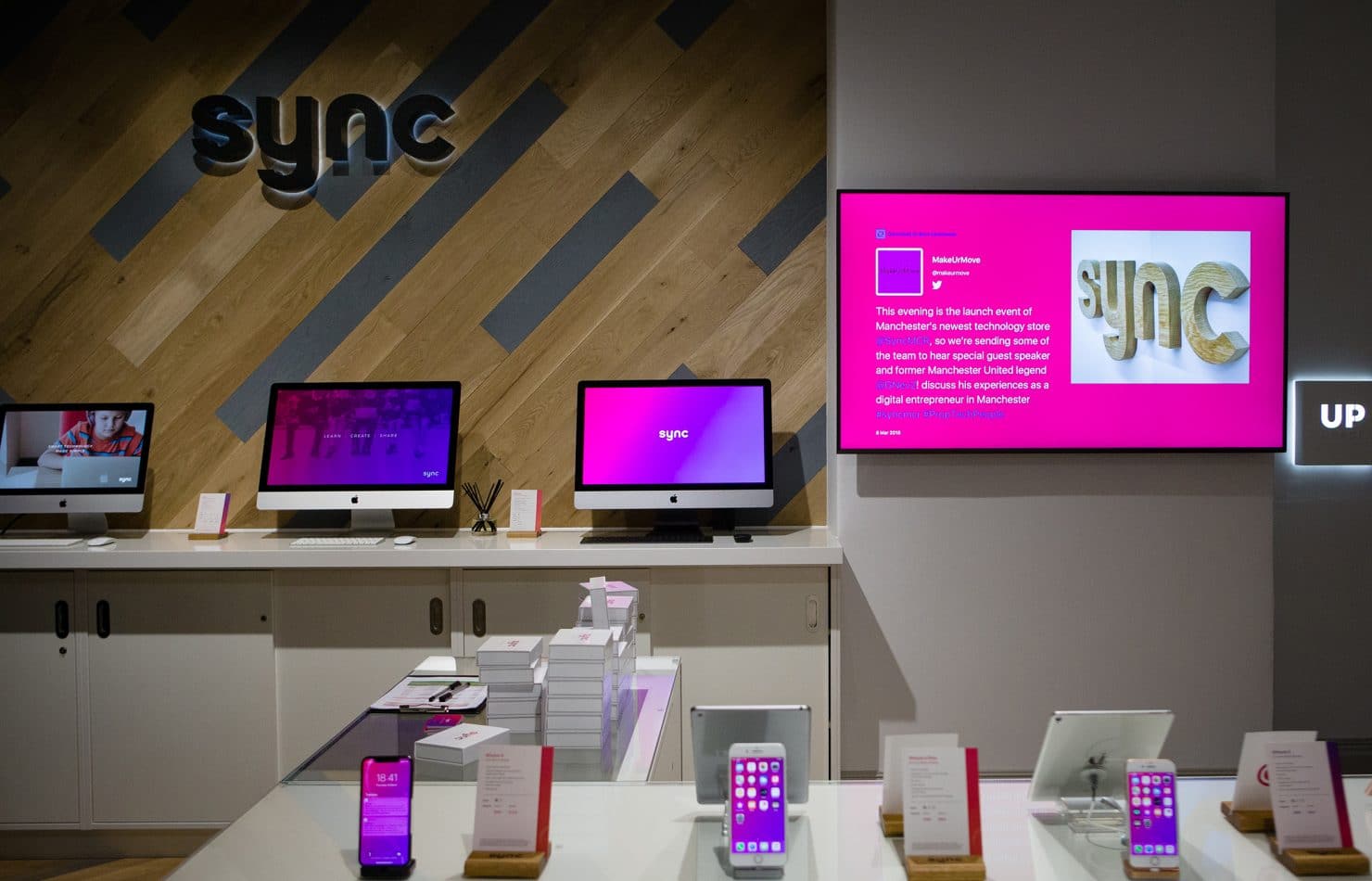 Syncing up with student discount
We're welcoming the new academic year by offering student discount on top tech products and services!
Student discount on tech
We know how stressful the move away from home can be. You get homesick and those family Skype sessions are valuable. If your laptop isn't quick enough, it can be really annoying!
There's also the work. And by work, we mean streaming a full series during a hangover day. You need a laptop with good sound and battery to make sure your 'work' goes uninterrupted.
That's why we're offering students a massive discount of up to 20% off tech products!
You can get up to 20% off a Mac, iPad, iPhone or Apple Watch to help you start the year – all you need is your student card!
Student discount on repairs
With the amount of selfies you'll be taking during Freshers Week, the likelihood of your phone hitting the ground is pretty high. While that might fill you with dread, we've got some great news.
We'll be offering a 10% student discount on repairs – from broken iPhones to cracked MacBooks, we can help. As an Apple Authorised Service Provider, our experts can help you out with whatever problem you have with your Apple device. There's no appointment necessary, so just pop into store and a member of our team will assess your device while you wait.
The boring bit:
Valid student ID required. 
All offers can be redeemed in store until October 31st, 2018.