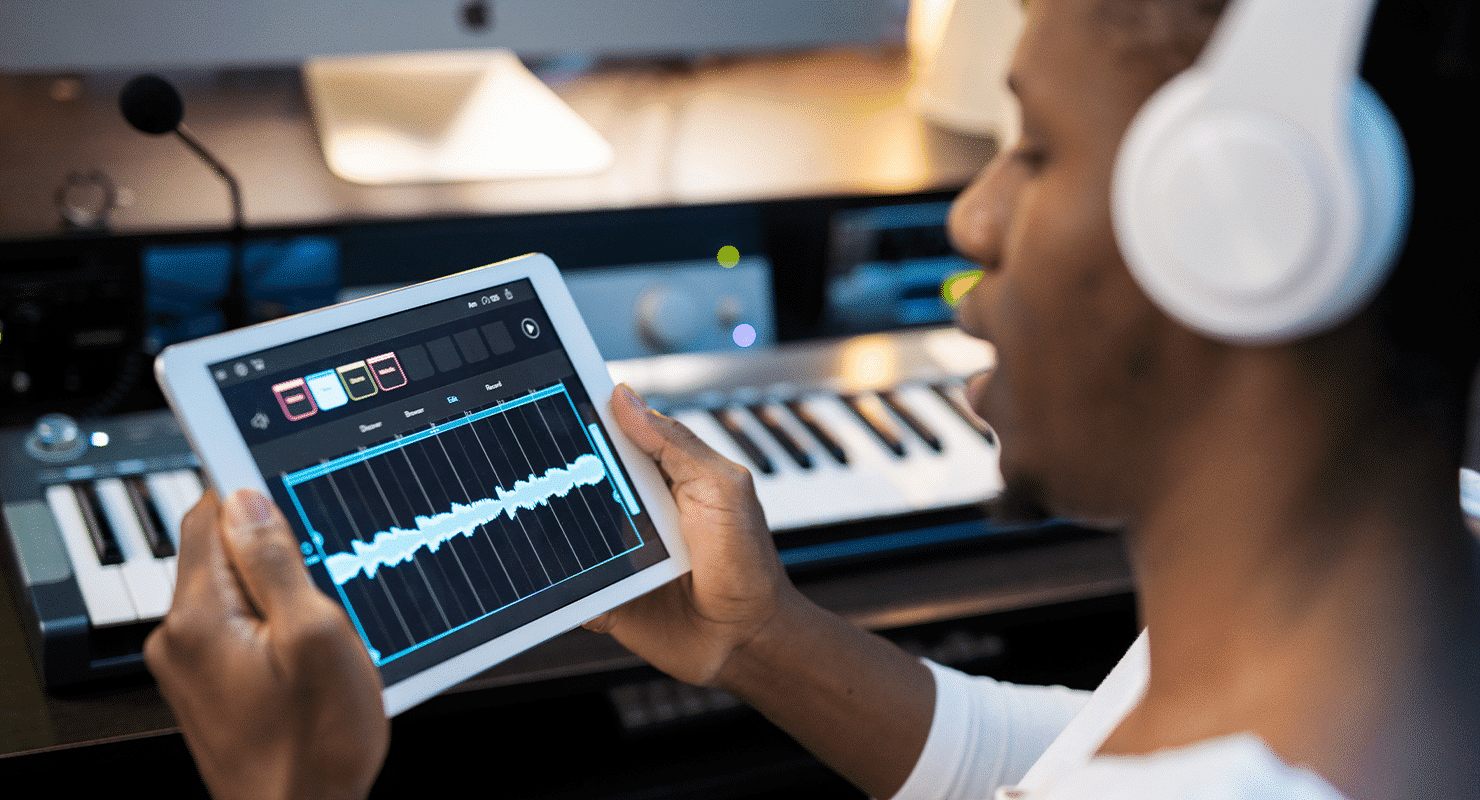 Apple Pro Apps Courses
Get hands-on with Final Cut and Logic, and learn how to create and edit like a pro. Our courses are designed to provide you with an insight in to the app environment, and teach you how to use the tools and concepts required to edit.
Whether you're new to pro apps, or you're a seasoned pro, we've got you covered. Our courses can range from beginner sessions, right through to advanced concepts.
Final Cut Pro
1-DAY COURSE | CLASSROOM ONLY
In this hands-on course, we will guide you through the basics of Final Cut. This includes: learning how to use the Final Cut environment, importing and editing footage, and using some of the key tools and concepts required for editing video to a professional standard.
Logic 101
3-DAY COURSE | CLASSROOM ONLY
In this hands-on course, delegates will learn the basics of Logic Pro – exploring the sequencer, understanding MIDI and drummer tracks, and key tools like Flex Time and Flex Pitch. We show you how to work with audio, and how to Sample. This course is ideal for intermediate Logic users.
Bespoke Sessions
CLASSROOM & REMOTE SESSIONS
Want a bespoke session for your team? Our experts can work with your organisation to build the perfect course to suit your pro video and audio needs – including the use of software like Final Cut, Logic and more. Our experts can also support with pro training to help enhance your workflows.
* Minimum number of delegates applies. Excludes VAT at 20%