If you regularly use Adobe Creative Cloud for your projects, we understand that editing can be time-consuming, even if you're a pro. That's why we're sharing our favourite Photoshop shortcuts to increase efficiency.
Photoshop shortcuts for beginners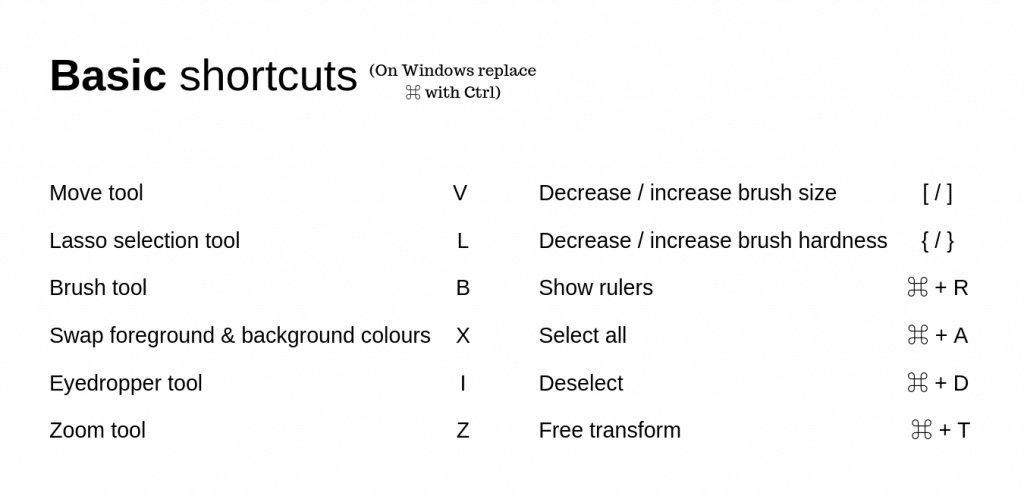 If you're just getting started with the world's most popular image editing tool, these tips are a must. Manually selecting tools takes an extra second or two. While it doesn't seem like much, these seconds quickly add up as you constantly switch between tools. Imagine all the time you could get back!
Photoshop shortcuts for experts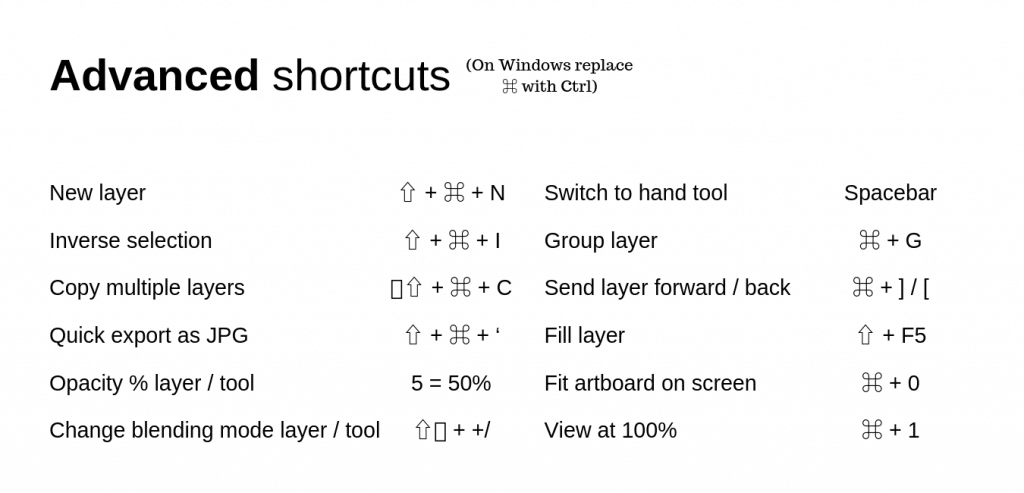 We know you're already a pro, but there's always room for improvement. As your clients will always demand more cutting-edge projects, get the stuff you could do in your sleep out of the way even quicker with these Photoshop shortcuts.
With your newfound spare time, you'll be able to get started on your latest groundbreaking project. You're welcome!
Creative Cloud skills
Now that you're pretty much an expert in all things Photoshop, you may want to become an all-rounder and pick up skills on the other Adobe applications.
We offer comprehensive courses for beginners and pros. If you want to simply learn the layout of the Adobe Creative Cloud, our experts can give you the grand tour and help you get to grips with basic tasks.
If you're a longtime user of the Creative Cloud, you'll know that the applications are always changing. Our experts are well versed in the latest version of all applications. They can get you up to date with the latest features and walk you through the complex tasks you've wanted to add to your skill set for years!
Every team has its strengths and weaknesses when it comes to Adobe applications. However, you can make that a thing of the past. Our bespoke courses will see you work with our experts to create a course to build on your team's skills. You can pick and choose the parts that match your team's different abilities to ensure everyone will come away with a wider knowledge of the Creative Cloud.
Want to learn more about our courses and book your place? Click here!