Back to News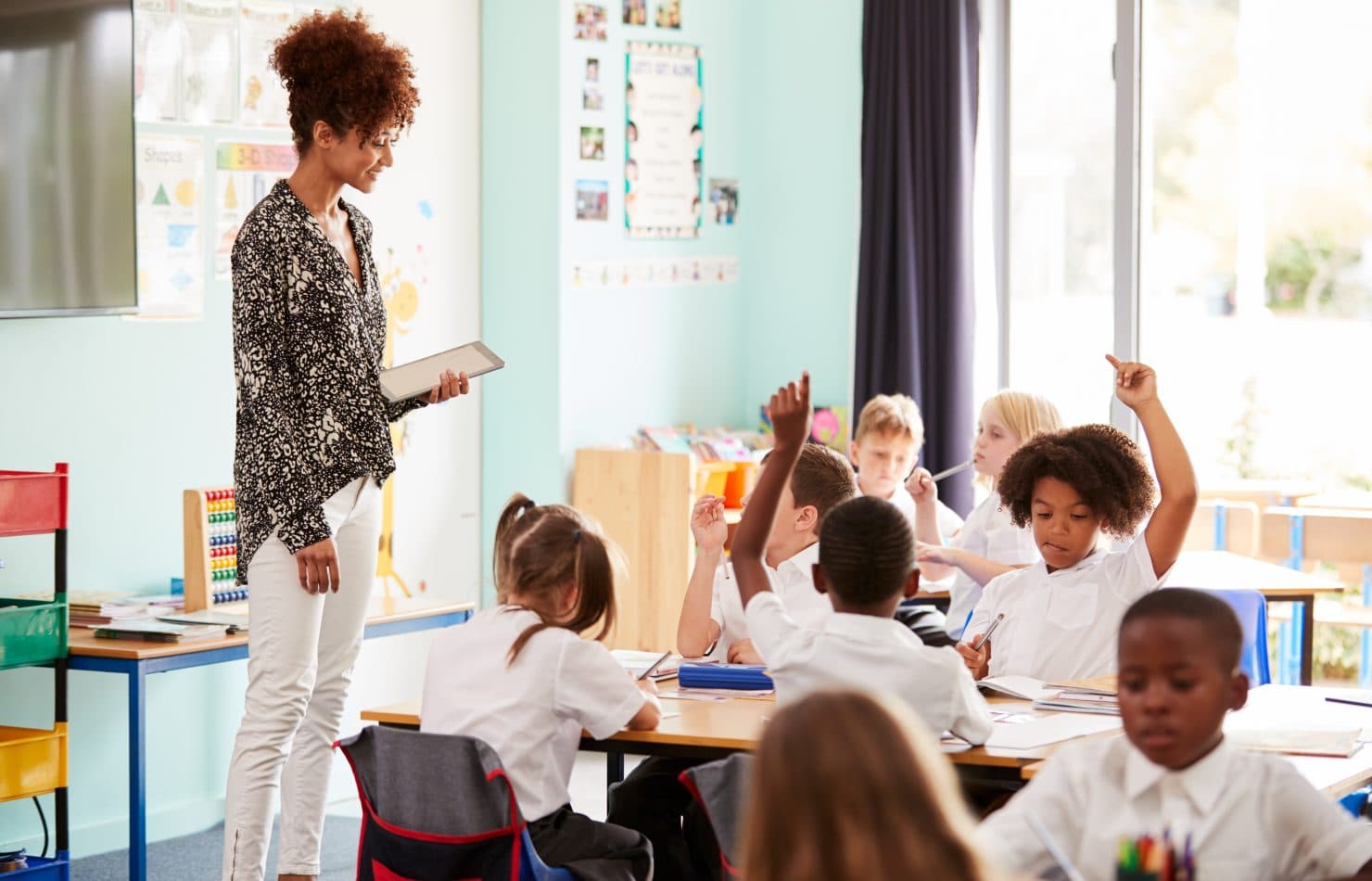 Apple updates Classroom and Schoolwork Apps
Apple has updated it's incredibly popular Classroom and Schoolwork apps, introducing a raft of new features. Designed for educational institutions, both apps support the use of iPad in the classroom, by aiding in the facilitation of teaching and learning.
What is Apple Schoolwork?
Apple's Schoolwork app is a comprehensive assessment system, allowing teachers to assign, track and assess student work. Teachers can conduct lessons using the Schoolwork app, sharing worksheets and setting tasks digitally. Some educational apps also have 'student progress' enable, allowing student progress within those apps to be shared to the Schoolwork app as part of student assessment.
What's new in Schoolwork?
Schoolwork has had an all-new design. You can now easily switch between Handouts and Students views with new tab-based navigation. Furthermore, a new sidebar gives you instant access to current classes, recents, favourites, drafts and archived Handouts with just a tap, and there are streamlined options for adding content like app activities, photos, videos, links and documents during Handout creation. You can also see which apps have enabled student progress, and view rich activity previews when adding app activities to your Handouts.
What is Apple Classroom?
Apple's Classroom app is a full classroom management solution. Using their iPad or Mac, a teacher can guide and control their student's iPad and Mac devices. Features include automatically opening an app for students (and locking students in to the app if desired), pushing devices to a specific web page, viewing the screen of the device, or even locking it entirely. Classroom app is an incredibly powerful teaching tool for anyone teaching with iPad and/or Mac.
What's new in Classroom?
In the latest update, there are a number of core features focussing on making Classroom app even easier for schools to adopt. Teachers can now access classes set up through Apple School Manager by signing into their device with a Managed Apple ID – and for schools without Managed Apple IDs, there is also an option to use AirPlay to project class details to Apple TV when inviting students to join a teacher-created class. Also, added in this update, teachers can adjust the size of students' screens using Pinch-to-Zoom, making monitoring student devices even easier.
Want to find out more?
Whether you're new to teaching with Apple, or a seasoned pro, we've got you covered. Our dedicated education consultants work with institutions and organisations of all shapes and sizes, supporting teaching and learning wherever they go. If you would like to learn more about how we support schools to adopt and thrive with Apple, click here.
Thanks for reading: "Apple updates Classroom and Schoolwork Apps".